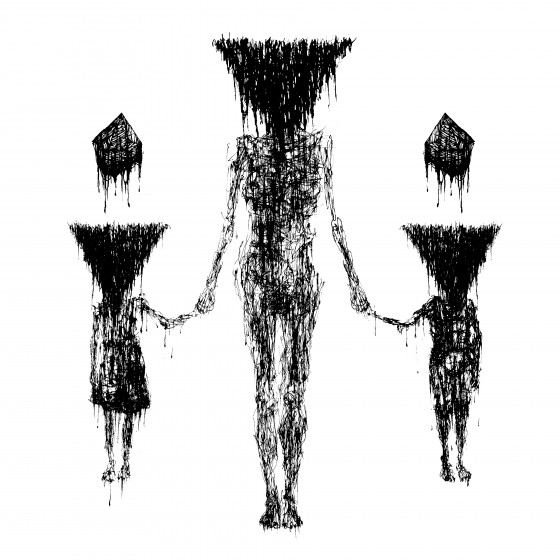 West Coast-based AUTHOR & PUNISHER, the long-running, one-man industrial doom project propagated by iconic sound contortionist Tristan Shone, is pleased to announce his fifth and latest creation of audio rebellion. Titled Women & Children, the follow up to last year's critically lauded Ursus Americanus full-length further challenges the traditional confines of extreme music with eight tracks of audio exploration and mechanical decomposition.
Shone elaborates: "AUTHOR & PUNISHER's newest sonic endeavor combines elements of both machines and more traditional apparati to stretch and blur the dynamic palette from doom to industrial, to heavy bass music, and back again."
Adds Seventh Rule Recordings label head Scott Flaster: "The new AUTHOR & PUNISHER? On first listen I was thrown into a grey world where the bleakness of early industrial music layered with a heavier contemporary dirge. "
Women & Children will be released on April 30 via Seventh Rule Recordings.
Women & Children Track Listing:
1. Women & Children
2. In Remorse
3. Melee
4.Tame as a Lion
6. Fearce
7. Miles from Home
8. Pain Myself
As a precursor to the unleashing of Women & Children, AUTHOR & PUNISHER will embark on a two-week run of live assaults set to commence this Friday in Tucson, Arizona. See confirmed dates below.
AUTHOR & PUNISHER Only:
3/15/2013 Solar Culture – Tucson, AZ, Solar Culture w/ Not Breathing
3/16/2013 High Mayhem Studios – Santa Fe, NM w/ We Drew Lightning
AUTHOR & PUNISHER w/ A Life Once Lost: The Man Machine Tour 2013:
3/17/2013 Chameleon Room – Oklahoma City, OK
3/18/2013 Fubar – St. Louis, MO
3/19/2013 Jenny Wiley Convention Center – Prestonburg, KY w/ Encrust
3/20/2013 Ultra Lounge – Chicago, IL w/ Encrust
3/21/2013 Mickey Finn's – Toledo, OH w/ Encrust
3/22/2013 Broadway Joes – Buffalo, NY
3/23/2013 Kung Fu Necktie – Philadelphia, PA
3/24/2013 Acheron – Brooklyn, NY
AUTHOR & PUNISHER Only:
3/25/2013 Melody Inn – Indianapolis, IN w/ Coffinworm
3/26/2013 Bourbon Theatre – Lincoln, NE
3/27/2013 Rhinoceropolis – Denver, CO
3/28/2013 Bar Deluxe – Salt Lake City, UT
3/29/2013 5 Star Bar – Los Angeles, CA
Iconoclastic in the truest sense of the word, Tristan Shone inverts the tenets of doom metal completely, relying on cold steel and soulless machinery to bring despondency to life. Described most succinctly as "industrial doom," this one-man project utilizes primarily custom designed and fabricated machines and speakers, devices that draw heavily on aspects of industrial automation and robotics and focus upon the eroticism of interaction with machine. The machines are designed to require significant force from the performer, aligning he/she with the plodding doom-influenced sounds that are created. AUTHOR & PUNISHER has performed with and shown these machines extensively at festivals and exhibitions in the United States and abroad.
"…it's impossible to hear Tristan Shone's fourth album as AUTHOR & PUNISHER without feeling an essential part of yourself being destroyed and remade in some gloriously awful way." – Decibel Magazine on Ursus Americanus (#30 on the mag's coveted Top 40 Albums Of 2012 list)
"…a one man musical symbiosis of metal and flesh…" – The Sleeping Shaman
http://www.tristanshone.com
http://authorandpunisher.bandcamp.com
A&P Facebook
http://www.seventhrule.com