photos by CJ Grogan
Popular hardcore/punk community No Echo is hosting an exclusive stream of Is Anything Alright, the new EP from New Brunswick, New Jersey-based indie/noise rock outfit, ATOM DRIVER, preceding the record's release through Nefarious Industries this Friday.
ATOM DRIVER formed in the fall of 2016 when guitarist and vocalist Mark Segal (ex-Boss Jim Gettys), bassist Justin Ingstrup (ex-Good Clean Fun), and drummer Mike Polilli (Buzzkill) set their sights on blending classic and current noise rock, indie rock, and post-hardcore influences with a love of punk and metal. The trio made their debut with the 2017 EP Slackjaw, produced by Steve Evetts (Hatebreed, Dillinger Escape Plan, Snapcase, Sepultura) and released on local label Powerbunny 4×4. Two more self-released EPs followed: In The West later that same year, and Here They Come, The Hornets in 2019.
After re-assessing their musical vision in 2020, ATOM DRIVER recruited Chris "Crispy" Corvino (Deadguy, Second Arrows) to handle vocal duties. As soon as masks could come off, the group recorded six new songs with Joseph Dell'Aquila at Exeter Recordings in Freehold. What they emerged with was a more frantic and pissed-off vocal style layered over some quite accessible noisy indie rock with nods to bands like The Monorchid, Hot Snakes, Motorhead, Tomahawk, McClusky, and God Bullies. Is Anything Alright was mastered by Bill Henderson at Azimuth Mastering and completed with cover art by Maurice Patterson.
On the eve of the EP's release, Crispy declares, "…finally arrives. It is a record of the time- untested, under socialized and by turns equally clinical, sarcastic, and suspicious…"
No Echo writes, "With a rich punk history that helped nurture such bands as Bouncing Souls, Lifetime, and Screaming Females, New Brunswick, New Jersey has been fertile ground for great music. Based out of the same city, ATOM DRIVER is cut from that same tradition… ATOM DRIVER fuses elements of noise rock, post-hardcore, and metal into one hard driving yet catchy sonic stew."
Stream ATOM DRIVER's entire Is Anything Alright early at No Echo now at THIS LOCATION.
Is Anything Alright will see digital release through Nefarious Industries this Friday, November 19th, and is available for preorders at the label webshop HERE.
Stand by for additional audio previews, live dates, and more from ATOM DRIVER to post over the weeks ahead.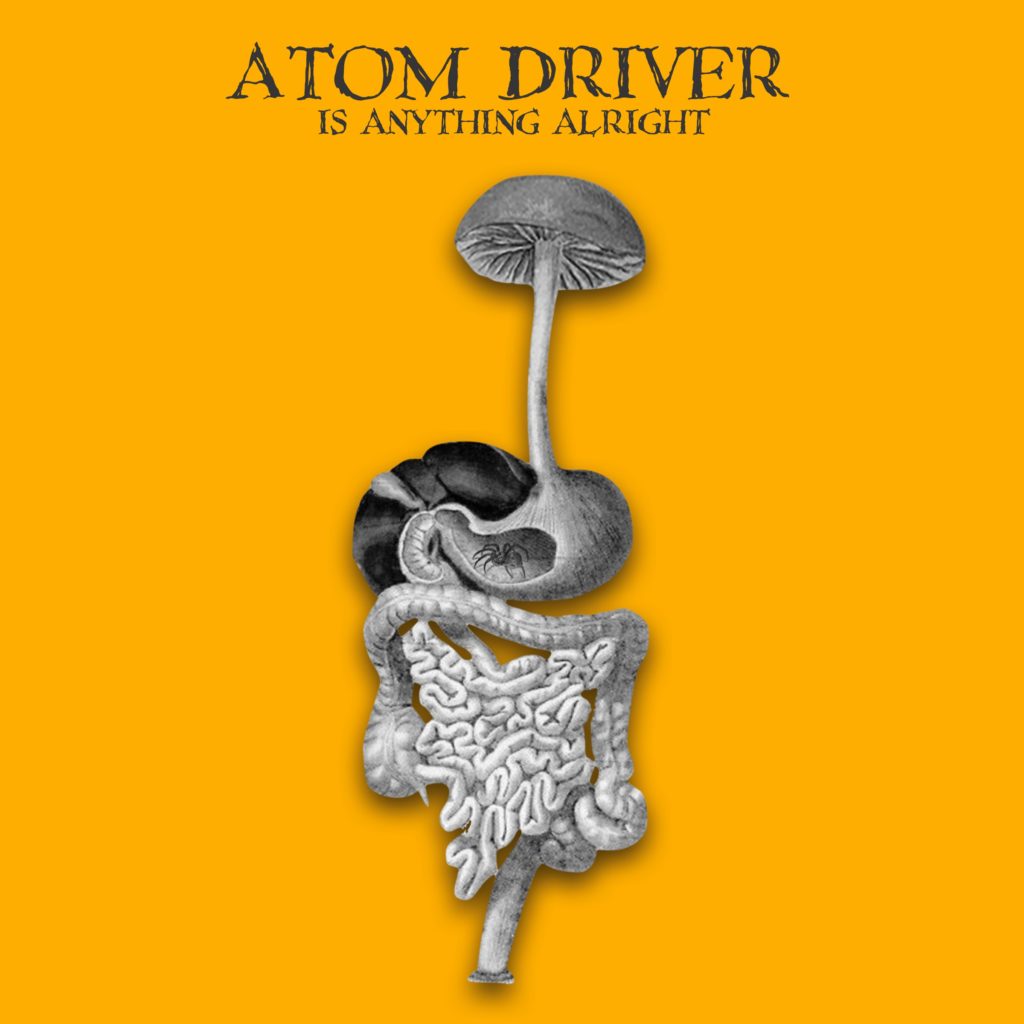 https://atomdriver.bandcamp.com
https://www.facebook.com/at0mdrivernj
https://www.instagram.com/at0mdrivernj
http://nefariousindustries.com
http://www.facebook.com/nefariousIndustries
http://www.twitter.com/nefariousInd
https://nefariousindustries.bandcamp.com
https://www.instagram.com/nefarious_industries