For diehard fans of traditional heavy metal, German outfit ATLANTEAN KODEX's upcoming album The Golden Bough is one of the most anticipated releases of 2010. To see release via Italian metal label Cruz Del Sur Music this October, the powerful album boasts nine tracks of pure heavy metal packed with raging solos, plenty of melody but with a serious underlying heaviness, all fueled by soaring, triumphant vocals.
Since their inception in 2006, this tight German band has built a strong and devoted fanbase over a series of limited edition releases, as well as participation in some of the most important European metal festivals including Keep It True, Hammer of Doom, Up the Hammers and more.
Taking their next leap forward on The Golden Bough, the magic of ATLANTEAN KODEX's heavy metal is more bold and apparent than ever, before, already being praised by Rock Hard Germany as, "Maybe one of the best metal albums from Germany ever" and MusikReviews as "One of the best albums by a German Metal Band ever… Album of the Year: 15/15." With references to early Manowar, Hammerheart-era Bathory and Solstice, The Golden Bough should not leave any fan of epic heavy metal unmoved.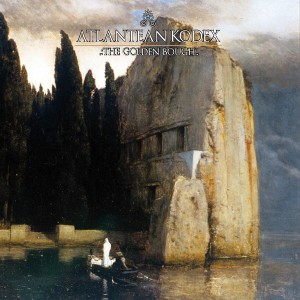 The Golden Bough Track Listing:
1. Fountain of Nepenthe
2. Pilgrim
3. The White Goddess
4. Temple of Katholic Magick
5. Disciples of the Iron Crown
6. Vesperal Hymn
7. The Atlantean Kodex
8. A Prophet in the Forest
9. The Golden Bough
Promos of The Golden Bough and interviews with the band are available now. Please get in touch for details, and stay tuned for more news on ATLANTEAN KODEX in the coming months.
http://www.myspace.com/atlanteankodex
http://www.cruzdelsurmusic.com
http://www.myspace.com/cruzdelsurmusic