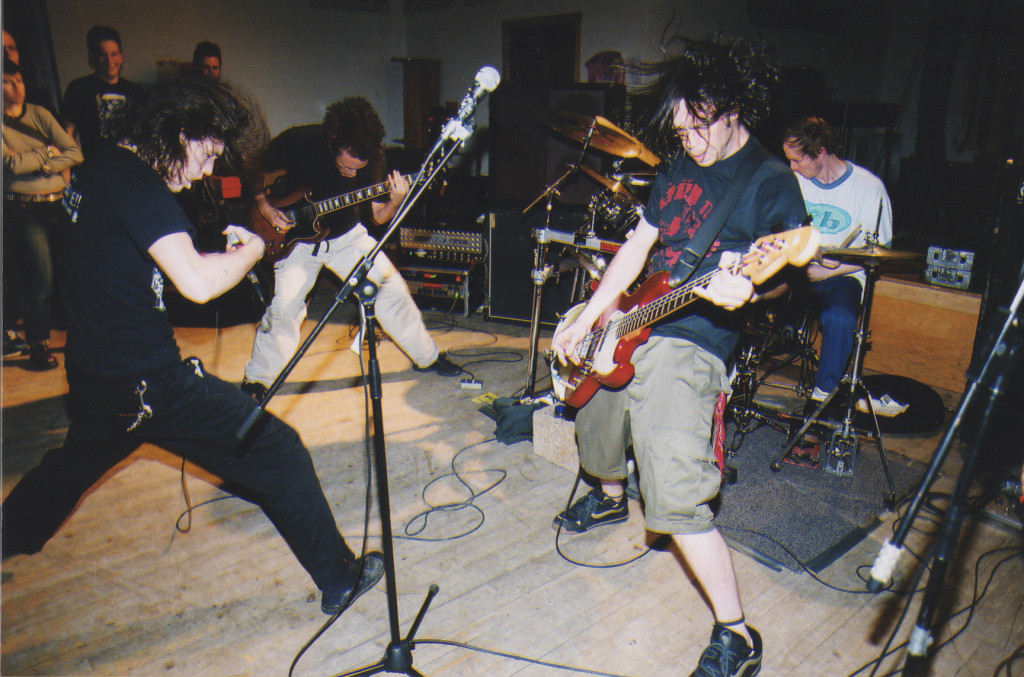 [photo by Karoline Collins]
Southern Lord has confirmed the impending release of Total Destruction (1999-2006) the collected discography of now defunct bible-shredders, ASSCHAPEL.
At turn of the 21st Century a Chapel of Ass arose from the buckle of shit known as the Bible Belt, Nashville, Tennessee. Built upon the crushed dreams of many aspiring country singers off music row, some local dudes accidentally formed the Satanic thrash rock juggernaut ASSCHAPEL, only to find themselves self-destructing into hell seven years later without a trace…
Behold the only remaining relic of ASSCHAPEL's existence: the band's thirty-two wretched tracks of total destruction captured during their lifespan between 1999 and 2006, here collected with Total Destruction (1999-2006) The gathering of tracks will hold the scriptures found on the band's Fire And Destruction full-length, the Live Through Destruction live video, and more, the works to be bound in a double-LP gatefold-jacketed package with a poster insert, and DVD.
A trailer on this ASSCHAPEL collected works has been issued for all to witness at THIS LOCATION.
Southern Lord will shove a chapel up your ass with Total Destruction (1999-2006) in July, 2016. Stand by for preorders and more to be issued in the coming weeks.
ASSCHAPEL. The band name that will not die. Something about fusing a church with an anus along with crushing riffs, double-bass and hellish screams burns the name into ones psyche forever. Started by five dudes from the Nashville punk scene in 1999 who over the course of seven years played all over the Western world, leaving in their wake crippled vans with wheels flying off, shattered heels, broken noses, torn out nipple rings, maxed out credit cards, on-stage arguments, collapsed house show ceilings, everyone's clothes falling off at the show, and more, while impressively avoiding search and arrest from the authorities due to shear body odor coming straight from the dirty south. Members have since moved on to the likes of Pelican, The Swan King, Tijuana Goat Ride, Hans Condor, and others, but this is the legacy which was ASSCHAPEL…Amen…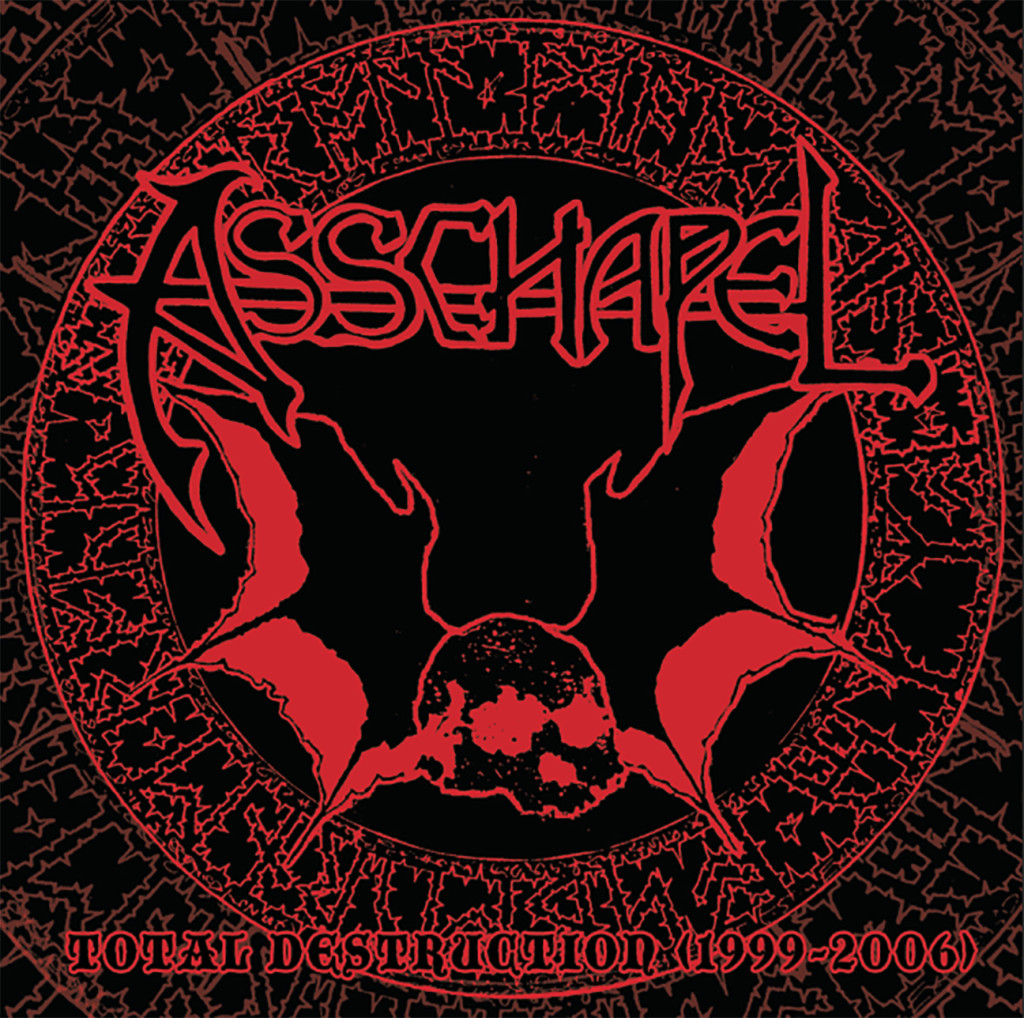 Total Destruction (1999-2006) Track Listing:
1. Unholy Destruction
2. The Battle Axe
3. Carcass Bloody Carcass
4. The Final Command
5. Pray For Blood
6. The Blessed And The Wretched
7. Follow The Fist
8. The Sledgehammer Assault
9. Godwhore
10. Approach The Casket
11. After The Sacrifice
12. Fire And Destruction
13. Lucid Fire
14. Pure Hate
15. Mutilated Black Carcass
16. Deeper Cuts
17. Burn The Eyes
18. Crown Of Horns
19. Total Worship
20. Let's Kill
21. Dismember The Memory
22. Until The Day We Die
23. In Sickness
24. The Great Demise
25. Sharp Pinch
26. Count Down
27. Rotting The Body
28. Death March
29. Satanation
30. Take The Torture
31. Suffer The Destroyer
http://www.facebook.com/asschapel666
http://asschapel.bandcamp.com/releases
http://www.southernlord.com
http://southernlord.bandcamp.com
http://www.facebook.com/SLadmin
http://twitter.com/twatterlord