Born of life, love, and spirituality, ASCENSION OF THE WATCHERS features pioneering vocalist Burton C. Bell, John Bechdel, and Jayce Lewis. Bell's unmistakable, harmonious inventory once renowned in one of metal's finest trailblazing acts has brought life to a new concept, a genre of its own: ambient atmospheres, melodies, and introspective lyrics that shed light of Bell's visions, as seen in their purest form.
Following a decade-long journey of writing and recording, from California, Pennsylvania, New York, and Wales, the trio released their Apocrypha full-length last month via Dissonance Productions. In commemoration of the release, today the band is pleased to unveil a clip documenting its creation. Now playing at Revolver, the observational documentary was filmed during the making of Apocrypha, and takes viewers through the history, collaboration stories, and recording process of what became the band's long-awaited second album.
Peer into the making of Apocrypha at THIS LOCATION.
View previously released videos for "The End Is Always The Beginning" HERE and "Ghost Heart" at HERE.
Apocrypha is out now via Dissonance Productions. For physical orders in North America go to THIS LOCATION and for European orders, go HERE. Find digital ordering options, HERE and HERE.
"Apocrypha plays like the soundtrack to an ancient civilization that may or may not have existed, inviting the listener into the murky depths of reverie and redemption. It's a sophisticated album from three musicians at the height of their creative powers. Listen, watch, and ascend." — ReGen Magazine
"ASCENSION OF THE WATCHERS deals with the space within the soundscape. Instead of filling it with loud guitars and pummeling drums, atmosphere and melody take the lead as instruments move nimbly around each song and across the album as a whole. Owing more to post-punk than metal, the project not only highlights Bell's diversity as a songwriter, but also his capabilities as a vocalist." — The Void Report
"…a soulful journey that has enough heaviness to satisfy metal fans but still works mostly off of a more atmospheric and gothic flavor packed with a genuine sense of longing and reflection. A must for fans of Bell's clean vocals, or those seeking an emotional release that's ripe for introspection." — Dead Rhetoric
"…a poignant exercise in ambient, cinematic, well-crafted song textures that will conjure wistful, somber, and self-reflective excitation." — Sea Of Tranquility
"Apocrypha is encased in atmosphere with introspective lyrics that will inspire a sense of awe and take minds to a higher plane of thinking." — Heavy Music Headquarters
"While Apocrypha may ooze familiarity and harbor enough callouts to fill a hefty bibliography, it never feels like another bastardized musical hijack. Featuring a lineup, most of whom had a part to play in creating its sound, ASCENSION OF THE WATCHERS sound comfortable and at home on Apocrypha which is expertly executed. Delivered with a sideways glance at '80s goth, if colorful ambience and melody hold court here, there's still some genuine grit behind the glitter." — Metal Wani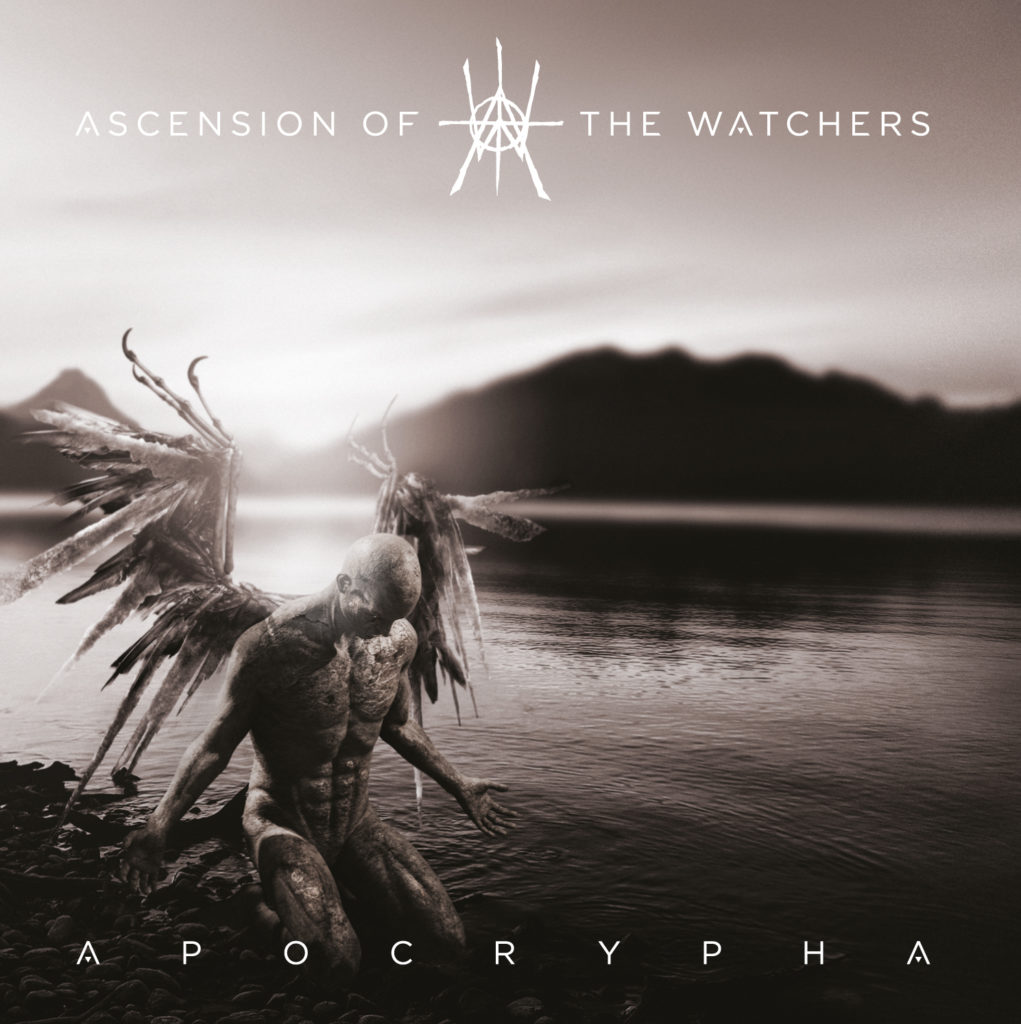 http://www.facebook.com/AoTWBand
http://www.instagram.com/ascension_of_the_watchers
http://www.dissonanceproductions.co.uk
http://www.facebook.com/DissonanceProductionsUK
http://www.instagram.com/dissonance_productions