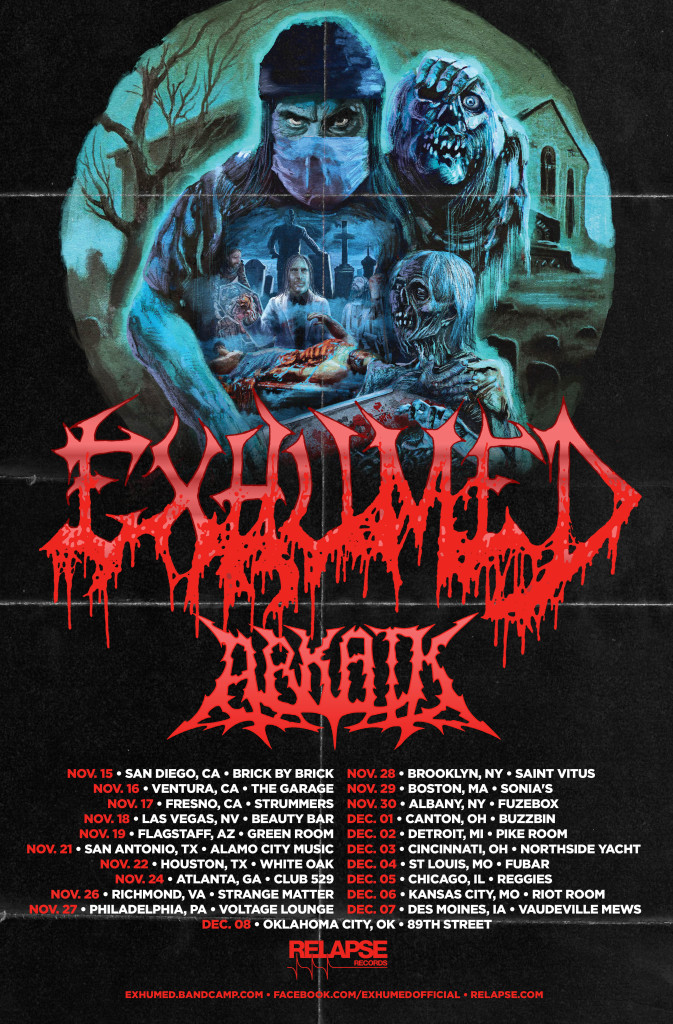 ARKAIK will kick off a US tour supporting the gore metal miscreants in Exhumed tonight. The journey will commence in San Diego, California and run through December 8th in Oklahoma City, Oklahoma. See all confirmed dates below.
ARKAIK will be touring in support of their Nemethia full-length, out now and streaming via Unique Leader. Their most ambitious studio album to date was produced, engineered, and mixed by Zack Ohren (Immolation, Fallujah, Suffocation, Decrepit Birth et al.) at Sharkbite Studios in Oakland, California, and features guest appearances by Joe Haley of Psycroptic, Arde Ostowari formerly of Burning The Masses, Stephen Paulson of the San Francisco Symphony Orchestra, and former ARKAIK guitarist Craig Peters, as well as Gabe Seeber from The Kennedy Veil and Decrepit Birth (live) performing drums for the entire album. The cover art and booklet was designed by visionary artist Tyler Space, who worked with the band on their previous release, Lucid Dawn.
Stream the record in full below.
Nemethia is available on CD, vinyl, and digital formats; find merch bundles and more at THIS LOCATION. For digital orders go to THIS LOCATION.
ARKAIK w/ Exhumed:
11/15/2017 Brick By Brick – San Diego, CA
11/16/2017 The Garage – Ventura, CA
11/18/2017 Beauty Bar Las Vegas, NV
11/19/2017 Green Room – Flagstaff, AZ
11/21/2017 Alamo City Music – San Antonio, TX
11/22/2017 White Oak – Houston, TX
11/24/2017 Club 529 – Atlanta, GA
11/25/2017 Hideaway – Johnson City, TN
11/26/2017 Strange Matter – Richmond, VA
11/27/2017 Voltage Lounge – Philadelphia, PA
11/28/2017 Saint Vitus – Brooklyn, NY
11/29/2017 Sonia's – Boston, MA
11/30/2017 Fuzebox – Albany, NY
12/01/2017 Buzzbin – Canton, OH
12/02/2017 Pike Room – Detroit, MI
12/03/2017 Northside Yacht – Cincinnati, OH
12/04/2017 Fubar – St. Louis, MO
12/05/2017 Reggies – Chicago, IL
12/06/2017 Riot Room – Kansas City, MO
12/07/2017 Vaudeville Mews -Des Moines, IA
12/08/2017 89th Street – Oklahoma City, OK
ARKAIK has been crafting a series of wildly psychedelic concept albums revolving around a protagonist named Cyrix, a disillusioned character in a dystopian society. Cyrix' latest journey introduces new characters and brings you into a world of dark occultists, magical allies, and hidden forces. From resurrecting ancient goddesses to cracking the codes of reality and activating hyper dimensional stargates, the chronicle of Cyrix continues.
"ARKAIK have proven yet again that they are masters of their craft, conjuring up a peerless display of fearlessly ingenuitive death metal which will leave a lot of listeners lost for words." – Distorted Sound
"…Ridiculous…" – Metal Injection on "Occultivation"
"Like a lot of 'third' albums, Nemethia does its best to hybrid the two sensibilities, the aural and technical assault of Metamorphignition and the headbanging groove of Lucid Dawn, and the result is that ARKAIK may have unleashed its most focused and frenetic work to date". – No Clean Singing
"There's a lot to appreciate about the sheer audacity ARKAIK display in bringing in such eclectic, off-the-wall experimentation into what could be called a prog-deathcore album here. Even if this… isn't your preferred style of death metal, it's cool to sit back and be wowed by musical prowess when it's deserved." – Heavy Blog Is Heavy
"Nemethia takes the ARKAIK template and further enhances it with more attention to dynamics and added nuance. There's complex layers to be found for those who would like to investigate beyond the crushing death metal sound. A well-rounded and enjoyable release that wisely avoids dipping too far into the tech-death vibe that renders many a band sterile." – Dead Rhetoric
"ARKAIK have done an excellent job with Nemethia as to be expected. There's a good reason why they stand among the elite ranks of the modern technical death metal / progressive death metal landscape." – The Circle Pit
"ARKAIK's best work so far, with the tracks being more nuanced, intricate, and complex than ever before, without sacrificing songcraft or savage appeal." – Wonderbox Metal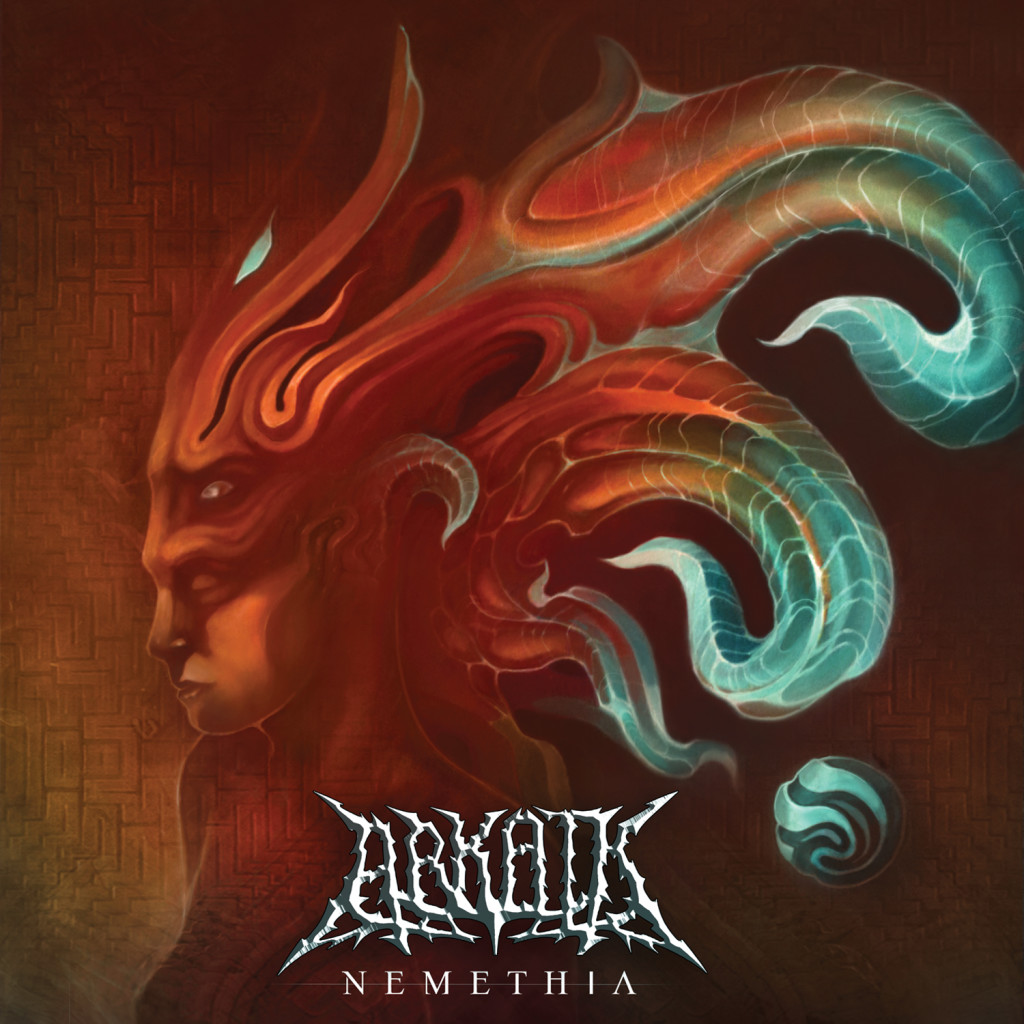 http://www.facebook.com/ArkaikBand
http://www.uniqueleader.com
http://www.facebook.com/UniqueLeaderRecords
http://www.twitter.com/UniqueLeaderRec