With the release of Danza Macabra, the impending debut from Italy-based occult rock/doom collective ARCANA 13 now less than two weeks away, today New Noise Magazine undrapes the band's stunning cover of Goblin's "Suspiria," set to the visuals of Dario Argento's ironic film of the same name.
"Italian horror equals Dario Argento equals Suspiria," elaborates the band, "That's it, the rest is history; nothing more to add. When we started our journey into Italian horror, the very first melody we jammed on was the immortal theme of this unparalleled movie. In front of this colorful, psychedelic masterpiece we couldn't just cover the quintessential Goblin's piece of art, we needed to tribute and transform it into our sound. To top it off, we laid down the wall of synths with the invaluable help of ARCANA 13's fifth hidden member, our brother Steve. When he's not busy with his fierce deathpunk gang Hierophant, he becomes the wizard of our eerie and purely analogue synths and keyboards! Questo respiro, non puoi più dimenticarlo…!"
Hear (and see) for yourself, courtesy of New Noise Magazine, at THIS LOCATION.
You can also view "Dread Ritual," still playing at Bloody Disgusting at THIS LOCATION as well as "Arcane XIII," still streaming at Revolver Magazine at THIS LOCATION.
ARCANA 13 joins members of Mnemic, The Modern Age Slavery, Void Of Sleep and Stoned Machine. With Danza Macabra, eight legendary horror movies from the '60s and '70s were meticulously chosen for their specific atmospheres and, around each flick, the songs took shape.
Danza Macabra, which includes the striking cover craftings of iconic horror artist Enzo Sciotti, will be released on March 11th, 2016 by Aural Music on CD, double LP, and digitally as well as a special handcrafted music box covered in black velvet with gold print with a poster signed by Enzo Sciotti and card signed by the band (limited to 200 copies). Preorder your copy today at THIS LOCATION.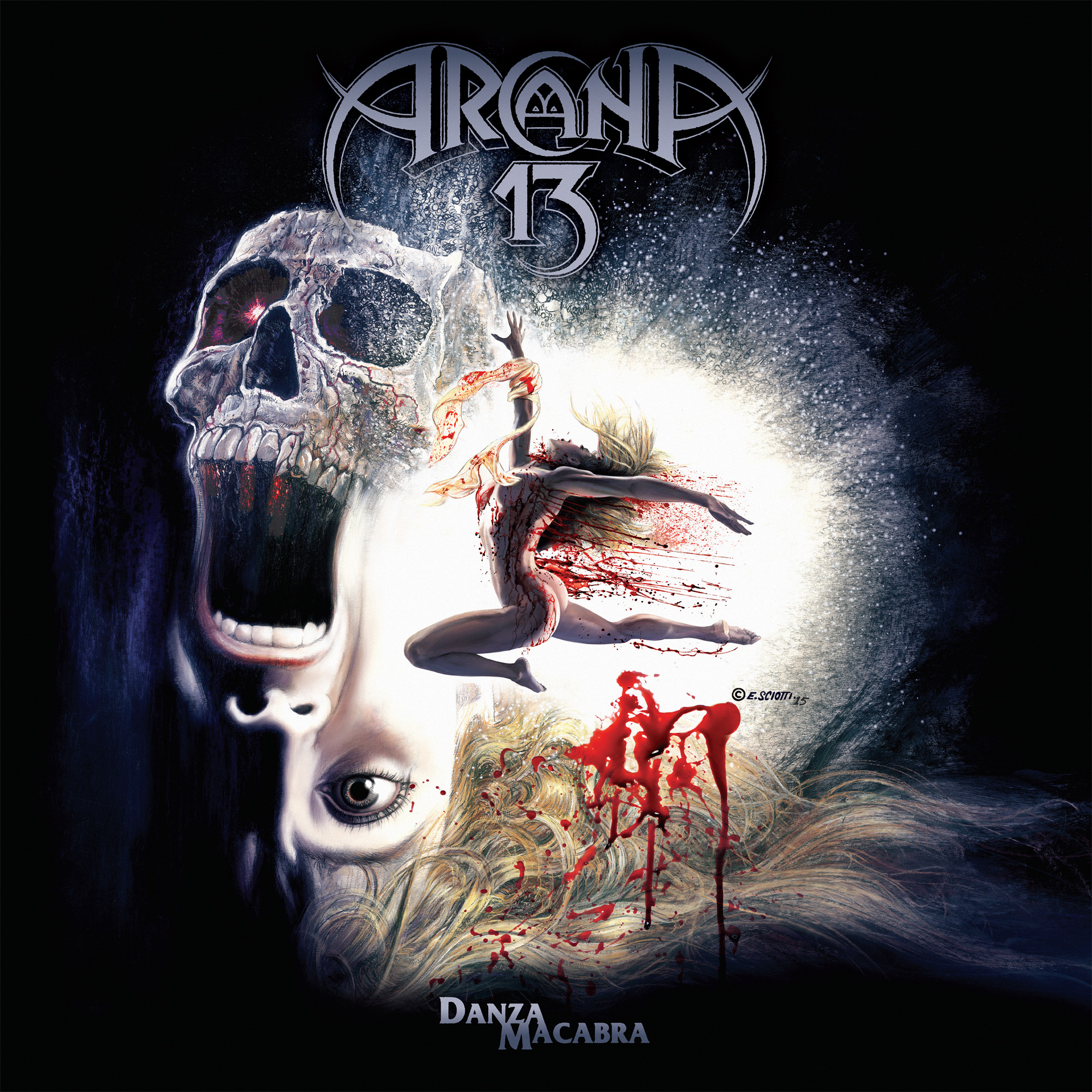 For ARCANA 13 coverage contact liz@earsplitcompound.com.
http://www.auralmusic.com
http://www.facebook.com/Aural-Music
http://www.auralwebstore.com/shop
http://www.facebook.com/arcanatredici/?fref=ts
http://www.arcana13.it