[photo by Andre Loyning]
It's a big week for Norwegian mad avant-rock scientists, ÅRABROT, as the outfit releases their captivating You Bunch Of Idiots EP this week as they simultaneously traverse halfway around the globe to begin their intense North American tour. To begin the celebratory madness, Invisible Oranges is now streaming the entire EP in its entirety.
The third in a trio of themed EPs, You Bunch Of Idiots is the newest addition to the powerful catalog of Norwegian Grammy Award-winning experimental rock cult, ÅRABROT. A ferocious blast of twisted noise rock and poetic rants, the band here drops six tracks of hook-laden noise rock with sludge, industrial, and rock 'n' roll flourishes, through it all spit-flecked spout-offs, hissing fits, and bellowing which draws you in and keeps you there. Recorded and mixed by Milton von Krogh at Djura Missionshus, Djura, Sweden, and Taakeheimen Lydrike, Oslo, Norway, with vocal overdubs recorded by Karin Park at Djura Missionshus, Djura, Sweden, and mastering handled by Jason Ward at Chicago Mastering, You Bunch Of Idiots sees the band at the top of apex of their creative intensity to date. Invisible Oranges is now playing the entire EP as its release date looms, issuing in part, "Whether you think ÅRABROT is a triumph of high art from the lowest places or just a noise-rock mistake… there's no doubt that their music is loud, heavy, disturbing, and also entertaining in a creepy insane genius sort of way."
Decimate every speaker possible with ÅRABROT's You Bunch Of Idiots at Invisible Oranges RIGHT HERE.
The band's first American title, You Bunch Of Idiots sees release this Tuesday, June 23rd, stateside through Eolian Empire, and in Europe through ÅRABROT's partners at Fysisk Format. The album hits just a day before the band begins their massive North American tour with London sludge power-duo, Ghold this Wednesday, June 24th. ÅRABROT will blaze through the US and Canada for more than three weeks, with additional acts including Rabbits, Towers, Dispirit, Lycus and others joining on several dates, and Pinkish Black joining the tour for the final six shows.
You Bunch Of Idiots is available on 12″ vinyl EP including download card and all digital outlets; for the vinyl edition of the record are now available in North America via Eolian Empire HERE and via Fysisk Format HERE.
ÅRABROT North American Summer Tour w/ Ghold:
6/24/2015 O'Brien's Pub – Boston, MA
6/26/2015 The Depot – York, PA
6/27/2015 Now That's Class – Cleveland, OH
6/29/2015 The Burlington – Chicago, IL
6/30/2015 Fubar – St Louis, MO
7/01/2015 Jackpot Saloon – Lawrence, KS
7/02/2015 Hi Dive – Denver, CO
7/03/2015 Kilby Court – Salt Lake, City, UT
7/04/2015 The Shredder – Boise, ID
7/05/2015 The Highline – Seattle, WA
7/06/2015 The Hindenburg – Vancouver, BC
7/07/2015 Rotture – Portland, OR w/ Rabbits, Towers
7/08/2015 Starlite Lounge – Sacramento, CA w/ Dispirit, Lycus
7/09/2015 SF Eagle – San Francisco, CA
7/10/2015 Thee Alley – Los Angeles, CA
7/11/2015 Exploded View Gallery – Tucson, AZ
7/12/2015 Lowbrow Palace – El Paso, TX
7/14/2015 Holy Mountain – Austin, TX w/ Pinkish Black
7/15/2015 Siberia – New Orleans, LA w/ Pinkish Black
7/16/2015 The 529 – Atlanta, GA w/ Pinkish Black
7/17/2015 Local 506 – Chapel Hill, NC w/ Pinkish Black
7/18/2015 Strange Matter – Richmond, VA w/ Pinkish Black
7/19/2015 The Studio @ Webster Hall – New York, NY w/ Pinkish Black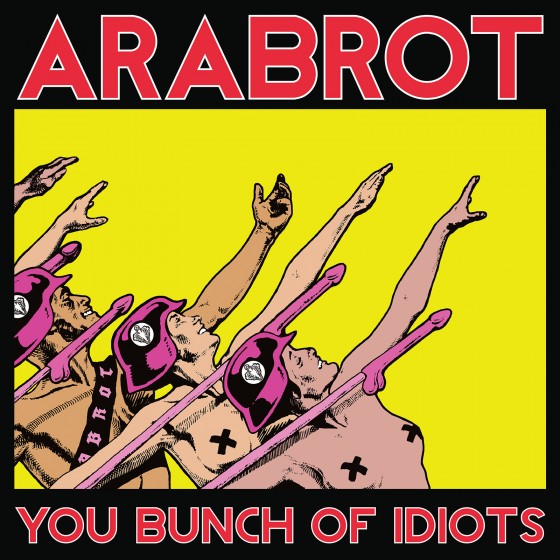 http://arabrot.com
http://facebook.com/arabrotofficial
http://eolianempire.com
http://www.fysiskformat.no
http://www.kulturradet.no