Leading Japanese heavy metal act, ANTHEM, will release their brand-new studio album, Crimson & Jet Black, via Reaper Entertainment on April 21st, today revealing the record's second single, "Snake Eyes."
It's been four years since the release of the band's critically acclaimed Nucleus full-length — a re-recording of their classic hits with English lyrics. But ANTHEM used the pandemic downtime wisely. Crimson & Jet Black features eleven tracks, once again performed in English.
Watch ANTHEM's performance video for "Snake Eyes" at THIS LOCATION. Stream the track on all digital platforms.
Watch ANTHEM's previously released video for "Wheels Of Fire" at THIS LOCATION.
Find Crimson & Jet Black preorders at THIS LOCATION.
After completing two anniversary tours in 2021 — the band's thirty-fifth anniversary tour, which had been postponed due to the pandemic restrictions, as well the twentieth anniversary of their reunion tour called the ANTHEM 2001 vs. ANTHEM 2021 Tour — the band began work on their latest offering. Originally scheduled to be completed in the Spring of 2022, band leader Shibata, a perfectionist at heart, decided to enrich each of the songs' quality and pushed the recording schedule to Summer/Fall. Like previous ANTHEM works, Shibata is the main producer of the album, but this time renowned Swedish producer Jens Bogren, (Arch Enemy, Amon Amarth, Dimmu Borgir, Opeth, etc.) who had previously mixed and mastered Nucleus, is credited as a co-producer.
ANTHEM:
Naoto Shibata – bass
Akio Shimizu – guitar
Yukio Morikawa – vocals
Isamu Tamaru – drums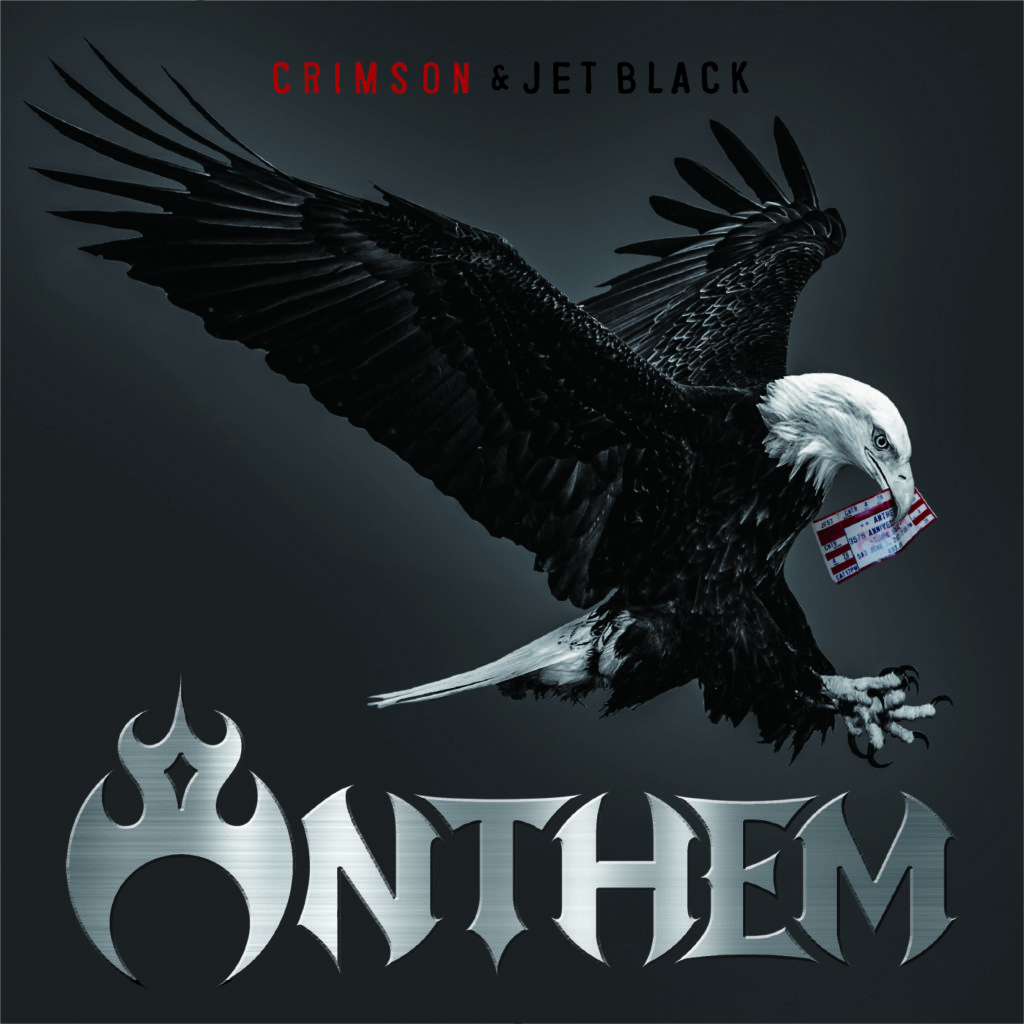 https://www.facebook.com/heavymetalanthem.en
https://www.instagram.com/heavymetal_anthem/
http://www.reapermusic.de
http://www.facebook.com/ReaperEntertainment
http://twitter.com/reaperentertain
http://www.instagram.com/reaperentertainment