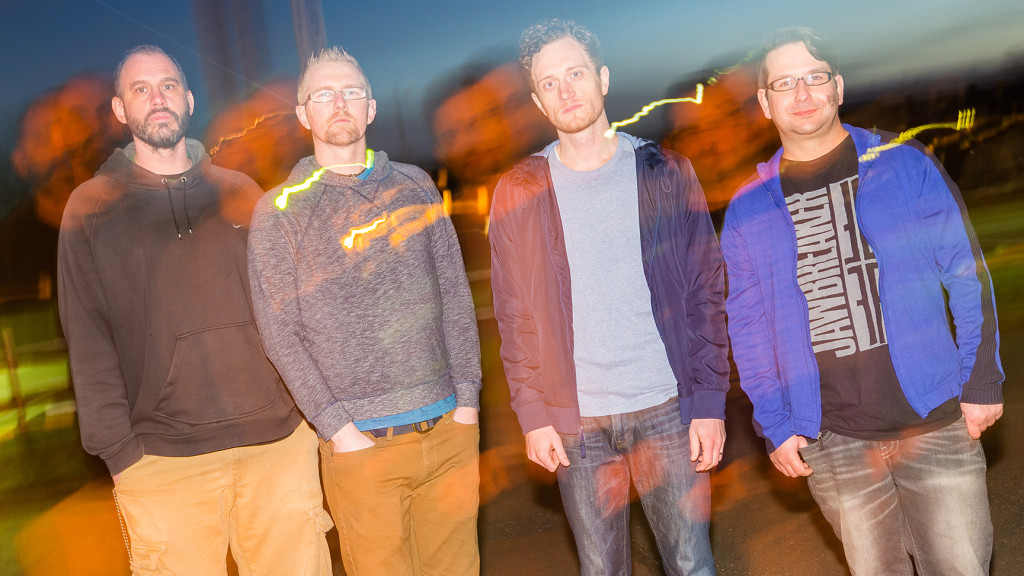 PureGrainAudio is now streaming the entire new Luminous EP from Eastern Pennsylvania-based exploratory melodic rock quartet, ANIQATIA, as the record is prepped for official release this Friday via Nefarious Industries.
Returning to the studio which spawned their admired Erratics debut EP, ANIQATIA's Luminous was recorded at Skylight Studio with producer Vince Ratti (Circa Survive, Braid, Title Fight). Incorporating influences from the likes of Hum, Explosions In The Sky, Sunny Day Real Estate, Failure, and others, the band's sound thrives with a progressive sound that is also simultaneously refreshing and nostalgic. Luminous showcases a hardened and exploratory set of songs propelled by soaring melodic guitar lines and ironclad, thoughtful rhythms.
ANIQATIA offers of the EP, "During the writing process for Luminous, we pushed each other to play outside of our comfort zones and tried different approaches for composing songs. It showcases our more experimental side, with both our most aggressive and most melodic material to date. The end result is five unique tracks that offer listeners a variety of sonic landscapes, so Luminous has a little something for everyone to enjoy."
Stream ANIQATIA's full Luminous EP at PureGrainAudio now at THIS LOCATION.
Luminous will be released digitally this Friday, March 11th, 2016 via Nefarious Industries, home to Maid Myriad, El Drugstore, A Fucking Elephant, Opul, Bangladeafy, and other boundary-belittling rock and rollers. A preorder bundle is available right HERE.
ANIQATIA Live:
3/19/2016 War House – Phillipsburg, NJ
3/24/2016 Club Gravity – Bethlehem, PA
4/12/2016 The Alternative Gallery – Allentown, PA
4/16/2016 Operation Rebuild Nepal Festival – Frackville, PA
6/18/2016 McCoole's – Quakertown, PA
http://www.facebook.com/aniqatia
http://www.aniqatia.bandcamp.com
http://www.instagram.com/aniqatia
http://www.facebook.com/NefariousIndustries
http://www.nefariousindustries.com
http://www.twitter.com/NefariousInd