photo by Martin Gustafsson
Specifically for Halloween, the world's leading horror culture publication, Rue Morgue Magazine, is hosting the exclusive premiere of a haunting new video for "A Perfect Void," from Swedish instrumental progressive/horror collective ANIMA MORTE. The song is found on the band's new LP, Serpents In The Fields Of Sleep, released Friday on Cadabra Records, purveyors of nightmares on vinyl.
Serpents In The Fields Of Sleep was produced by David Castillo and ANIMA MORTE, engineered and mixed by David Castillo with engineering assistance from Iñaki Marconi at Studio Gröndahl in Stockholm between October 2018 and May 2021, with additional recordings handled at Roth-Händle and Uninvited Studios. The record was mastered by Thomas "Plec" Johansson at The Panic Room and completed with striking cover artwork by Randy Ortiz, design by Eric Adrian Lee, and photography by Martin Gustafsson. In addition to the full-time ANIMA MORTE lineup, a wide cast of guest musicians also provide brass, woodwinds, strings, electric and orchestral percussion, and much more, resulting in the band's most diverse, epic, and captivating material to date!
Directed by Martin Gustafsson, and featuring Daniel Cannerfelt, Fredrik Klingwall, Teddy Möller, and Mattias Olsson, the video for "A Perfect Void" was created specifically to see release on Halloween, in the spirit of ANIMA MORTE's output. With its premiere, the band's Fredrik Klingwall writes, "The video for 'A Perfect Void' by our long-time collaborator Martin Gustafsson is a sparkling capture of visual impressions of the influences of ANIMA MORTE. Brief sensations of the celluloid imagery which have remained with us from our youth and formed pieces of our musical heritage. Representing not only a closure but also an homage to cinema and an appreciation of time gone by."
Rue Morgue writes with the video's premiere, "Summoning the spirit of classic Eurohorror and Giallo, ANIMA MORTE, Sweden's sinister purveyors of instrumental horror music hearken back to the heady days of the '80s VHS revolution with the video for 'A Perfect Void'… the clip combines dark imagery reminiscent of the works of Dario Argento and Lucio Fulci with an intense performance by the band."
Happy Halloween. Turn your browser to Rue Morgue Magazine to watch ANIMA MORTE's captivating "A Perfect Void" video RIGHT HERE.
Serpents In The Fields Of Sleep is available on LP in multiple colors/variants packaged in a deluxe tip-on gatefold jacket as well as a limited CD at the Cadabra Records website HERE and through all digital providers including Bandcamp HERE and others HERE. Also watch the previously released video for "Blood Of The Iconoclast" HERE.
ANIMA MORTE formed in 2004 when Fredrik Klingwall invited Stefan Granberg to join him in creating music that was inspired by the atmosphere of classic horror movies, drawing influences from early Italian films and the influence of Fabio Frizzi, Goblin, and others, as well as American composers/artists including John Carpenter and Wes Craven. Having been raised on horror films, the members missed the great, immersive atmosphere these composers/films provided. They began creating songs that focused more on actual themes and melodies, and distinct instrumentation that was ahead of its time and has since become timeless, utilizing equipment from Mellotron, Minimoog, Hammond, Solina, Rhodes, and other classic instruments and amplification.
Following several demos through Myspace and the like in the early 2000s, ANIMA MORTE released their debut 7" EP, Viva Morte!, on Last Entertainment. The duo expanded the lineup with the addition of guitarist Daniel Cannerfelt and drummer Teddy Möller and the band caught the attention of Razorback Records who had launched their ambient/cinematic sublabel Deadbeat Media and released ANIMA MORTE's debut LP, Face The Sea Of Darkness.
By the time they began work on the follow-up LP, Nightmare Becomes Reality, former Änglagård drummer Mattias Olsson was brought on board where he has since remained, including on the third album, Upon Darkened Stains.
ANIMA MORTE has also amassed a lengthy list of additional releases, including a collaboration with Cripple Bastards, splits with the likes of Fabio Frizzi, Hooded Menace, and Antigama, in addition to having scored a plethora of H. P. Lovecraft stories and other titles for Cadabra Records, including Dagon, Cats Of Ulthar, Music Of Eric Zann, The Call Of Chtulhu, The Statement Of Randolph Carter, and The Unnamable.
"…perfectly suited for the season… 'Seeds Of Trepidation' is a slow builder that starts with subtle, nervous unease and gradually ascends to a blustery crescendo, like a late-October storm shaking tree limbs and scattering leaves." – Decibel Magazine
"…the most effusive release that'll astonish, shock, and startled listeners for its true giallo-like flick, brought to life on the silver screen." – Echoes And Dust
"Calling all horror soundtrack fans who must take note of Sweden's truly awesome ANIMA MORTE, a collective that meticulously follow the cinematic instrumental prog rock path whose foundations were laid down by the likes of Goblin and John Carpenter. After three years in the making, and using an array of analogue and vintage equipment, the band are readying themselves to release their latest long-player, Serpents In The Fields Of Sleep, through Cadabra Records." – The Sleeping Shaman
Serpents In The Fields Of Sleep Lineup:
Daniel Cannerfelt – electric/acoustic guitars
Fredrik Klingwall – mellotron, synthesizer, electric/acoustic pianos, organs
Teddy Möller – drums
Gustaf Hielm – bass
Mattias Olsson – electric/orchestral percussion, glockenspiel, vibraphone
Hanna Ekström – violin, viola
Anna Dager – cello
Lars Åhlund – saxophones, clarinet
Erik Palmberg – trumpet
Kristian Persson – trombone
Roger Öjersson – guitar solo on "The Underworld Beckons"
Thomas Ohlsson – additional electric/orchestral percussion on "Night Of The Final Act"
Stefan Granberg – co-composer of "Night Of The Final Act"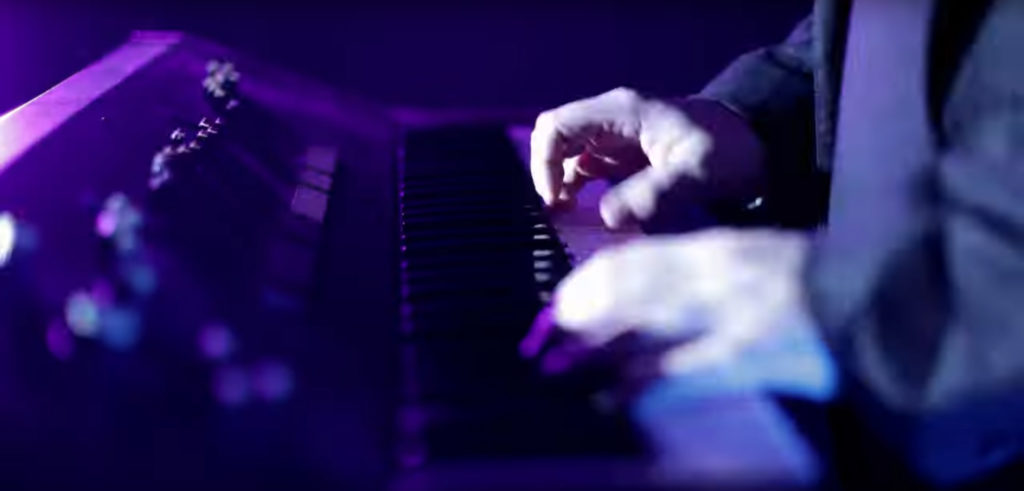 https://www.animamorte.com
https://animamorte.bandcamp.com
https://twitter.com/animamorte
http://www.youtube.com/animamorte
https://instagram.com/animamorteband
https://www.facebook.com/animamorte
http://www.cadabrarecords.com
http://www.twitter.com/cadabra_records
http://www.instagram.com/cadabrarecords