Austin, Texas-based ANCIENT VVISDOM, whose "diabolical folk-metal" (Classic Rock) has already earned extensive critical acclaim, is pleased to announce their official union with Prosthetic Records. The label will reissue the group's latest release, A Godlike Inferno, in North America on April 24, the UK on April 30 and mainland Europe on May 4. Nominated for Best Underground Band at this year's Metal Hammer Golden Gods Award, ANCIENT VVISDOM will begin a European tour — their first time back on the road since supporting Ghost on an uber successful national tour earlier this year — at the Inferno Festival in Norway on April 7. As a precursor to the unholy trek, ANCIENT VVISDOM will spill their serpentine hymns upon unsuspecting ears in Austin on March 17 as part of the Scion-sponsored Death Comes Ripping SXSW day party alongside Early Graves, Primitive Weapons, Mutilation Rites and more.
ANCIENT VVISDOM Tour 2012:
3/17/2012 Long Branch Inn/Scion SXSW Day Party – Austin, TX
4/07/2012 Inferno Music Fest – Oslo, Norway
4/08/2012 BETA – Copenhagen, Denmark
4/10/2012 Deadcrash – Hamburg. Germany
4/11/2012 Underground 2 – Koeln, Germany
4/12/2012 Roadburn – Tilburg, Holland
4/13/2012 Green Door Store – Brighton, UK
4/14/2012 Alter Ego – Manchester, UK
4/15/2012 Stereo – Glasgow, UK
4/16/2012 Corporation – Sheffield, UK
4/17/2012 The Red Room – Nottingham, UK
4/18/2012 The Old Blue Last – London, UK
4/19/2012 The Croft – Bristol, UK
ANCIENT VVISDOM was forged 2009 with the order consisting of singer/songwriter Nathan Opposition, Justin "Ribs" Mason on acoustic guitar, and Nathan's brother, Michael Jochum on electric guitar. In 2010, they recorded and released a split 12″ EP with Charles Manson entitled Inner Earth Inferno through Withdrawal Records, which was praised by critics and cultists alike. The band spent the remainder of the year honing their blackened craft, further utilizing acoustic guitars to add a pastoral connection to their nefarious odes. Writing well over an album's worth of material, A Godlike Inferno was recorded at The Bubble in Austin with engineer/co-producer Jason Buntz and offers up additional instrumentation including the use of a bowed stand-up bass, machete/bamboo percussion and synths.
Already considered an underground gem by critics in the know, Terrorizer crowned the record "a haunting, riveting slab of acoustic-driven, Satan-loving mastery," Metal Hammer champions the band for their "acoustically driven occult rock where each song is a spell," while Brooklyn Vegan hailed the band noting: "ANCIENT VVISDOM string together apocalyptic and gothic folk passages with some clean vocals; think of Integrity's moments of acoustic darkness instead of the hard-charging hardcore assault. Even though his fingers aren't on this record, fans of Dwid Hellion can't pass this up. Who said you need a distortion pedal and a Hi-Watt to sound evil?" MetalSucks agreed: "Really, this is the kind of album which will almost surely get stuck in my head for days and days and days, and might have even knocked something off of my 2011 year-end list if I'd heard it earlier…so damned catchy." For pre-orders and further info, go to THIS LOCATION and be sure to check out the band's video for "The Opposition" HERE.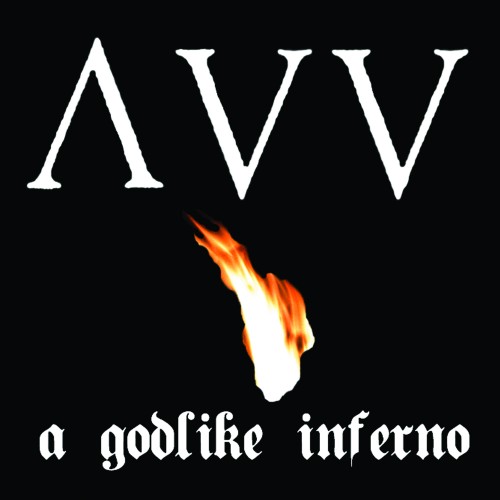 http://www.ancientvvisdom.com
http://www.facebook.com/AVVFB
http://prostheticrecords.com