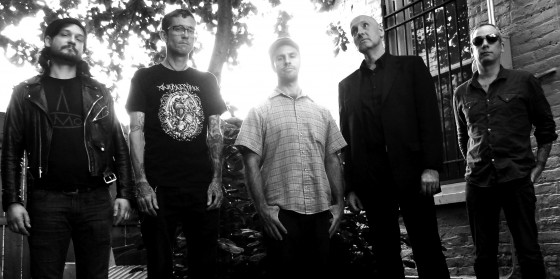 Chicago post-metal/noise rock unit, ANATOMY OF HABIT, will unveil their Relapse debut, Ciphers + Axioms, next month.
Fronted by noise icon Mark Solotroff of Bloodyminded, ANATOMY OF HABIT boasts an all-star ineup featuring legendary drummer John McEntire (Tortoise, The Sea And Cake, Gastr Del Sol etc.), guitarist Will Lindsay (Indian, Wolves In The Throne Room etc.), percussionist Theo Katsaounis (Joan Of Arc) and bassist Kenny Rasmussen (ex Radar Eyes). Recorded at Soma Studios with sound alchemist, Sanford Parker (Minsk, Twilight, Corrections House), on Ciphers + Axioms, Solotroff leads the band through two twenty-plus minute epic compositions made of tense, monolithic walls of guitar and percussion all accompanied by his chilling, baritone vocal poetics. A traumatic and terrifying tranced-out masterpiece, here ANATOMY OF HABIT takes their place amongst Swans and Neurosis as being one of the most unique and truly gifted post-metal heavy music acts of their generation.
Your audio journey begins with samples of "Radiate And Recede" now playing on YouTube and SoundCloud below.

Ciphers + Axioms
Track Listing:
1. Radiate And Recede
2. Then Window
ANATOMY OF HABIT was forged in Chicago in October 2008. Encompassing elements of doom metal, post punk, death rock, noise rock, and shoegaze, their boundry-free sound earned the band consistent praise from a wide swath of listeners, be they people who experience the band for the first time, diehard fans who attend almost every show, or fellow musicians with whom ANATOMY OF HABIT has shared stages. The Chicagoist dubs ANATOMY OF HABIT a band that "truly defie[s] categorization," and "a group that knows how to hold listeners attention, doing so by lulling them into gothic ambiance one minute, and then snapping them out of it with whiplash-inducing fury on loan from metal and hardcore the next," while Cvlt Nation applauds their, "sonic diagram of audio magic." A fitting sonic experience for devout followers of Joy Division, Killing Joke, Bauhaus, My Bloody Valentine, Black Sabbath, Fields Of The Nephilim, Neurosis, Death In June, and Locrian.
Ciphers + Axioms will be released on CD, LP and digitally via Relapse Records on November 10th, 2014. Preorder you copy today at THIS LOCATION. For iTunes preorders, point your browser HERE and for BandCamp preorders, go HERE where you'll also find streams of previous ANATOMY OF HABIT recordings.
Stay tuned for further ANATOMY OF HABIT developments as they arise.
"ANATOMY OF HABIT blend indie rock, post, doom, and sludge into a work of sonic art that will remain with the listener for a long time." – Sputnik Music
"…astoundingly powerful and unique… definitely deserving of your attention" – The Inarguable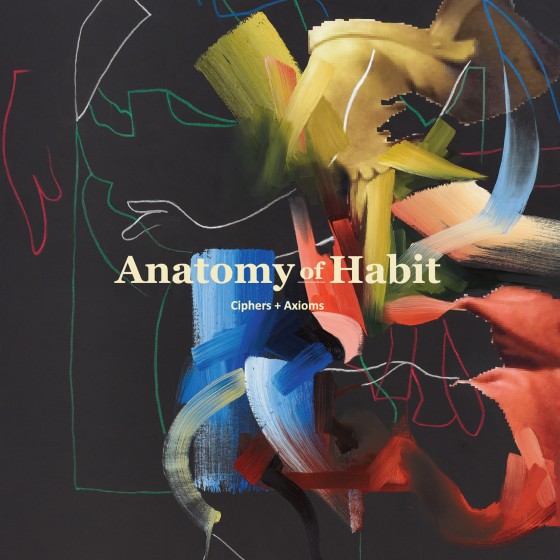 http://www.anatomyofhabit.com
http://www.facebook.com/anatomyofhabit
http://www.relapse.com
http://www.facebook.com/RelapseRecords