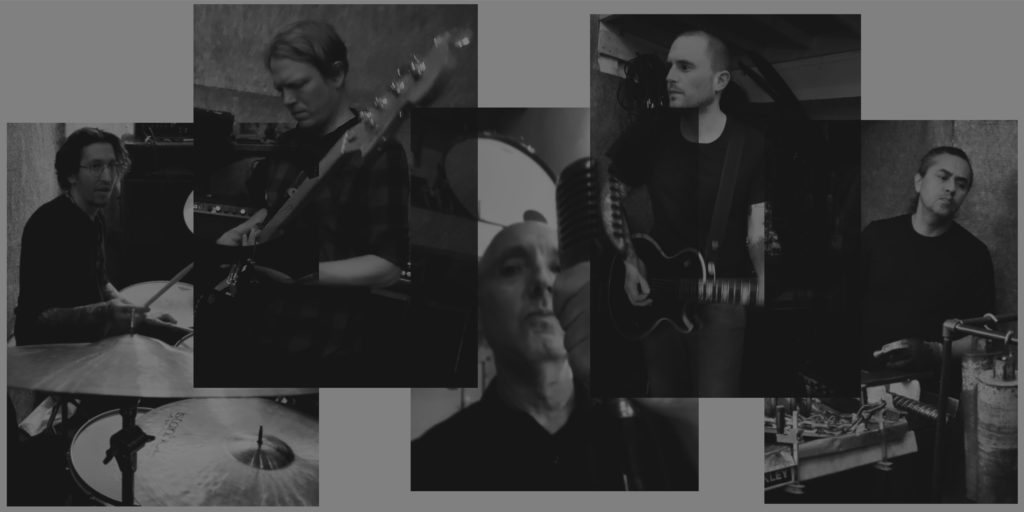 Long-running experimental post-punk/doom outfit ANATOMY OF HABIT will release their fourth album, Black Openings, on February 24th.
The follow-up to their 2021-22 album, Even If It Takes A Lifetime, was recorded with Sanford Parker, who has been working with the band in the studio for over a decade, including on their 2014 Relapse Records-issued Ciphers + Axioms. Parker also handled mixing duties while Collin Jordan (Boiler Room Mastering) took care of mastering.
The three-song offering opens with the title track, which will align with what fans envision when referring to an archetypal side-long ANATOMY OF HABIT song. It's built from three distinct movements that range from a calmer opening section, to an extended atmospheric instrumental passage, to an escalating mass of pure heaviness. "Formal Consequences" starts off the B-Side and it introduces greater shimmer to the band's sound, with vocalist Mark Solotroff's voice submerged in a vast swirl of guitar atmosphere. Album closer, "Breathing Through Bones," is a mournful ode that links back to earlier ANATOMY OF HABIT compositions like "After The Water" and "The Decade Plan," but here, the group ups-the-ante with a vein of taught, slow burning tension. Along with the band's core instrumentation, listeners will recognize piano, organ, analog synth, and vibraphone, similar to the array of sounds on Even If It Takes A Lifetime.
Thematically, the album continues to elaborate on Solotroff's expressions of love and loss, the abstracted and vanishing self, and complexities within the creative process. It further explores the concept of obliteration, and it propels the idea to a dreadful new terminus point. The concept of the inner drive that keeps pushing a person forward, which Solotroff explored on Even If It Takes A Lifetime takes on a new meaning here, when the harrowing black hole of the title track opens up and swallows you.
In advance of the record's release, today the band unveils "Breathing Through Bones." Notes Solotroff of the track, "I believe that we all enjoy playing 'Breathing Through Bones' live. I certainly love singing it, and each time we play it, I feel like I've found my ideal place in music. When Sam [Wagster]'s bass begins to chime, it should be clear that this is an unparalleled ANATOMY OF HABIT song. The pace is slow and somber and there's a great deal of space left open in the composition. We hear traces of Alex [Latus]'s guitar in the opening panorama, while Skyler [Rowe]'s drums start up with a minimal, deliberate beat. Isidro's scraping metal enters, sounding like something from a subterranean hell-scape. Then my first reverberating vocal begins, two-minutes in, and then the five of us are completely locked-in together.
"Across three verses and three choruses, the song continues to increase in strength, volume, depth, and density, and it builds towards a climax that takes nearly ten-minutes to arrive at. If I had to explain the song to someone, I might use words like 'resolve,' 'tranquility,' 'pulsation,' 'structure,' 'stillness,' 'doggedness,' 'entanglement,' and 'patience.' That might get you somewhere, but I never like to give it all away. While I'd be tempted to write a dozen more songs like this, we've already succeeded in going in several new directions as we continue to write, but I know that this one will always burn bright for me."
Stream ANATOMY OF HABIT's "Breathing Through Bones" at THIS LOCATION.
Black Openings, which comes adorned in the artwork of Solotroff, will be released on CD, LP, cassette, and digitally. Find preorders at THIS LOCATION.
Black Openings Track Listing:
Black Openings
Formal Consequences
Breathing Through Bones
ANATOMY OF HABIT will celebrate the release of Black Openings with a record release show February 11th at Cobra Lounge in Chicago with additional performances to be announced in the weeks to come.
ANATOMY OF HABIT:
2/11/2023 Cobra Lounge – Chicago, IL * Record Release Show w/ Kill Scenes, Twice Dark [tickets]
Formed in Chicago in 2008, ANATOMY OF HABIT has been described as a hybrid of doom metal, post-punk, death-rock, early-industrial, psychedelic, and shoegaze. Although they've experienced significant membership changes since forming, today's band, which includes Alex Latus (guitar), Isidro Reyes (metal percussion), Skyler Rowe (drums), Mark Solotroff (vocals), and Sam Wagster (bass + lap steel), represents their longest-standing and most prolific lineup. The band credits their treasured chemistry to their intertwining histories as friends and collaborators. Rowe and Latus have made music together since they were teenagers, growing up in Indianapolis' heavy music scene, while playing in the band Still. Rowe and Wagster create sweeping, pastoral instrumental music together in Mute Duo. Reyes and Solotroff are old friends who've played together for many years and they continue to record and perform in both BLOODYMINDED and The Fortieth Day. This deep connective tissue contributes to what the band describes as consistently effortless writing sessions and innately unified live performances.
ANATOMY OF HABIT:
Alex Latus – guitar
Isidro Reyes – metal percussion
Skyler Rowe – drums, vibraphone
Mark Solotroff – vocals, analog synth
Sam Wagster – bass, lap steel, piano, keyboard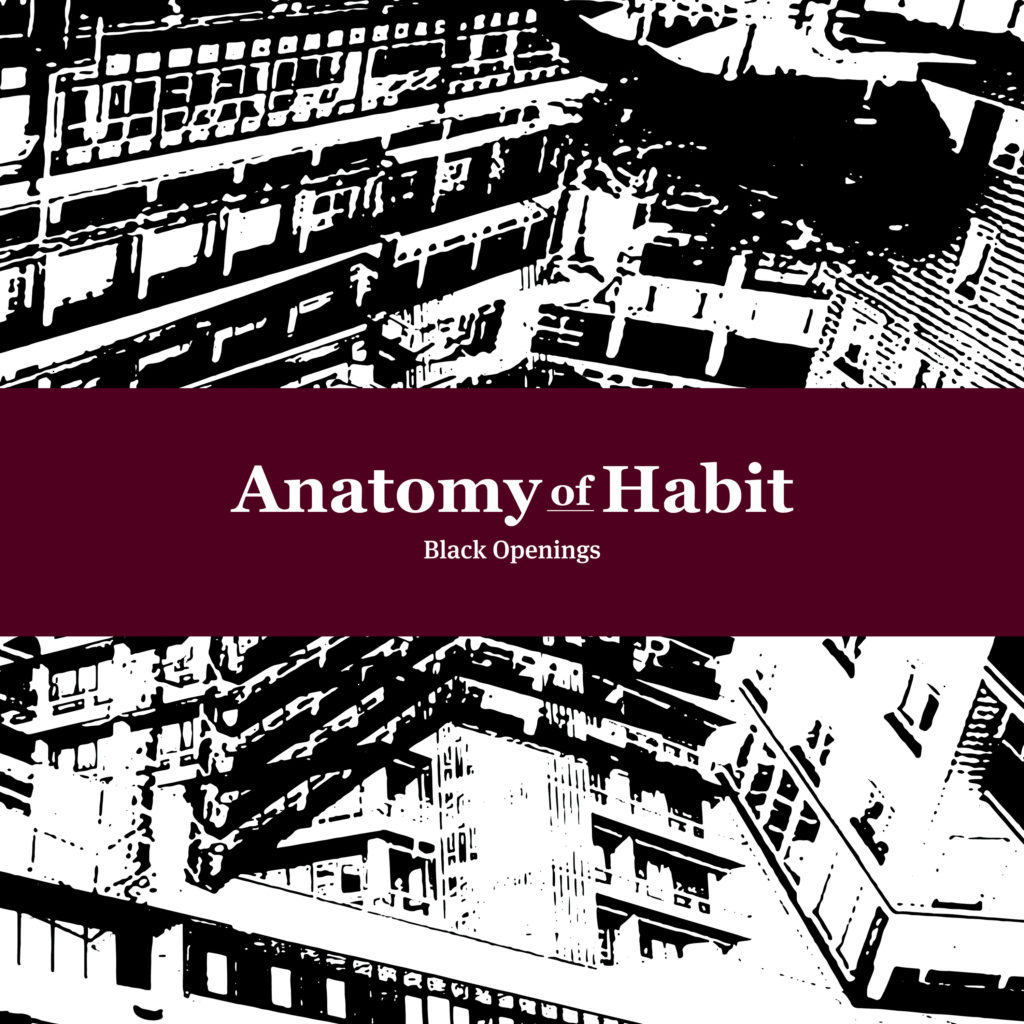 http://www.anatomyofhabit.com
http://www.anatomyofhabit.bandcamp.com
http://www.instagram.com/anatomyofhabit
http://www.facebook.com/anatomyofhabit
http://open.spotify.com/artist/25eNG0mU6r1UiaTn55Tffs
http://music.apple.com/us/artist/anatomy-of-habit/600549149