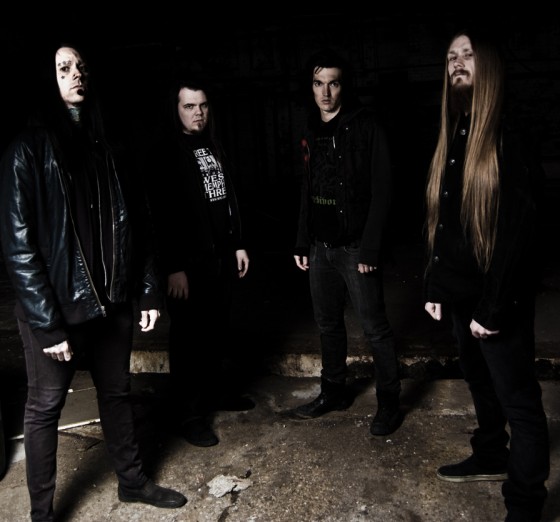 Amidst the other incredible media reactions rolling in on the album, Pitchfork today hosts an exclusive stream of the massive closing track from Beyond All Light, the mammoth second full-length from ANAGNORISIS. The Louisville-based act's finest and most adventurous work to date crosses a lot of ground over its six expansive songs, all coming to the enthralling and all encompassing closing hymn "Forever Night." The nearly nine-and-a-half minute track builds swells, and eventually comes to a climax; an imploding vortex of epic proportions where the band's most epic elements are simply undeniable.
Let "Forever Night" transport you Beyond All Light now AT PITCHFORK.
The CD and digital versions of Beyond All Light were made officially available earlier this week direct through ANAGNORISIS, and today the band received their copies of the cassette version of the album, released via Like Young Records in a limited run of 100 copies. The tapes are available here while they last, or direct from the band [who is also selling the CD and digital formats here], or from the band in-person on their tour in support of the album which begins tomorrow, Saturday, July 27th, at the Louisville Deathfest. Following that, ANAGNORISIS will trek through the Northeast with shows in Westland, Rochester, Brooklyn, Boston, Pittsburgh and Indianapolis alongside Enfold Darkness, Desekrator, Anicon, Primitive Man, Reproacher and more along the way.
ANAGNORISIS Live:
7/27/2013 Vernon Club – Louisville, KY @ Louisville Deathfest w/ Enfold Darkness
7/28/2013 Token Lounge – Westland, MI w/ Scorned Deity, Traitor
7/29/2013 The Bug Jar – Rochester, NY w/ Desekrator
7/31/2013 The Acheron – Brooklyn, NY w/ Anicon, Scowl
8/01/2013 Obrien's Pub – Boston, MA w/ Scourge, Forn, Arctic Horror
8/03/2013 Kopec's Korner – Pittsburgh, PA w/ Dendritic Arbor, Doctor Smoke
8/04/2013 Indy's Jukebox – Indianapolis, IN w/ Primitive Man, Reproacher
"One of my very favorite black metal albums of 2013… Beyond All Light features some of the best black metal vocals I've heard in a long time. The instrumentation, meanwhile, is thrilling: Anagnorisis play epic, melodic, technically flawless black metal that is somehow also brutal, raw, and kinetic: The whole thing is somehow equal parts Dissection and Nails." – Stereogum
"An album of massive builds, harsh climaxes, and ambitious track lengths, Beyond All Light necessitates a monstrous finale… Where other acts might break the momentum, Anagnorisis simply pile layers beneath the musical heap, with the rhythm section somehow growing ever a bit more malevolent." – Pitchfork
"Killer releases in the genre this year from Deafheaven and Altar of Plagues in particular have already been heralded as year highlights. From the looks of things, you'll likely be able to add Louisville, KY's Anagnorisis to the list of stand-out releases… dynamic and absolutely epic, capturing haunting atmospheres and reaching devastating peaks." – Heavy Blog Is Heavy
"…adds into the mix a subtle symphonic element and a heavily progressive influenced sound but the fury and intensity of the bands core black metal sound never wavers. "Beyond All Light" has gone straight into my top black metal releases of the year! 9/10″ – Destructive Music
"Louisville-based black metal band Anagnorisis is proving that they are a force to be reckoned with…" – Wicked Channel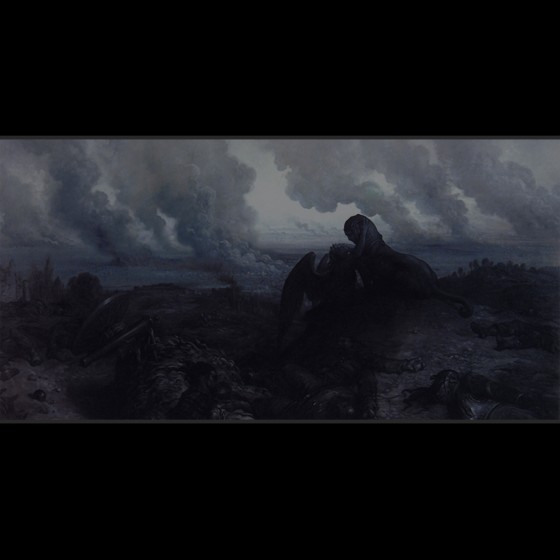 http://www.anagnorisis.com
http://www.facebook.com/anagnorisismetal
http://twitter.com/anagnorisis666
http://www.youtube.com/user/Anagnorisisband