[photo by Johnny Hubbard]
In the wake of releasing their epic Peripeteia concept album, this week Louisville-based black metal outfit ANAGNORISIS embarks on their new US tour in support of the record.
Sponsored by Invisible Oranges, The Peripeteia Tour 2016 leads off with a hometown show this Thursday, November 3rd. From there, ANAGNORISIS shreds through Nashville, Knoxville, Charlotte, Richmond, Brooklyn, Worcester, Clementon, Rochester, Pittsburgh, Columbus, Indianapolis, St. Louis, Milwaukee, and Detroit through November 18th, with support provided by Cryptic Hymn, which includes ANAGNORISIS bassist Josh Mumford.
Stream ANAGNORISIS' Peripeteia at Noisey RIGHT HERE.
ANAGNORISIS – The Peripeteia Tour 2016:
11/03/2016 Haymarket Whiskey Bar – Louisville, KY [info]
11/04/2016 The End – Nashville, TN [info]
11/05/2016 The Pilot Light – Knoxville, TN [info]
11/06/2016 The Milestone – Charlotte, NC [info]
11/07/2016 McCormack's Irish Pub – Richmond, VA [info]
11/09/2016 The Well – Brooklyn, NY [info]
11/10/2016 Ralph's Rock Diner – Worcester, MA [info]
11/11/2016 Harper's Pub – Clementon, NJ [info]
11/12/2016 The Bug Jar – Rochester, NY [info]
11/13/2016 The Smiling Moose – Pittsburgh, PA [info]
11/14/2016 The Summit – Columbus, OH [info]
11/15/2016 Kuma's Corner – Indianapolis, IN [info]
11/16/2016 Fubar – St. Louis, MO [info]
11/17/2016 The Metal Grill – Milwaukee, WI [info]
11/18/2016 Corktown Tavern – Detroit, MI [info]
Peripeteia is available on CD, cassette, and digital now, with the 2xLP edition available November 15th. Place orders through ANAGNORISIS right HERE, Vendetta Records HERE, and the cassette in North America through Like Young Records HERE and in Europe at Yehonala Tapes HERE.
ANAGNORISIS' triumphant Peripeteia was called by Noisey, "black metal at its most grand, coldly melodic and unapologetically over-the-top without stumbling into wimpy, overly symphonic territory… on Peripeteia/, one gets the distinct impression that they're finally satisfied–not enough to stop, or to slow down, but to push even harder." Decibel Magazine reported, "ANAGNORISIS certainly doesn't pull any sonic or emotional punches on its majestic, seriously affecting gut-punch sophomore full-length Peripeteia — a powerful blend of forward-thinking, nuanced black metal and excerpts from circa '82-87 family recordings he found on two cassette tapes after his father's death."
Invisible Oranges offered, "Snippets of audio recordings from Kerr's childhood pepper these songs and hint at an unhappy domestic life. Combined with the band's sometimes rough and tumble riffs, not to mention prolonged song lengths, these tape snippets evoke Shining's masterful V: Hamlstad album… but the knowledge that these samples don't come from a film give the story the weight of reality." Meat Mead Metal suggested, "This is a record that should retain its relevance well into the future, because these are themes that make up all of us in one way or another, and it could become a companion for us when we experience our own awakenings," and a 5/5 review from MoshPitNation proclaimed, "Beyond All Light is the band's masterpiece after learning the rules of black metal as an art form. It is darkly beautiful, full of vile, pent-up aggression and ceaseless rage. Peripeteia is where ANAGNORISIS begin to break the rules like an artist. I would still classify the album as black metal, though leaning further towards the atmospheric spectrum."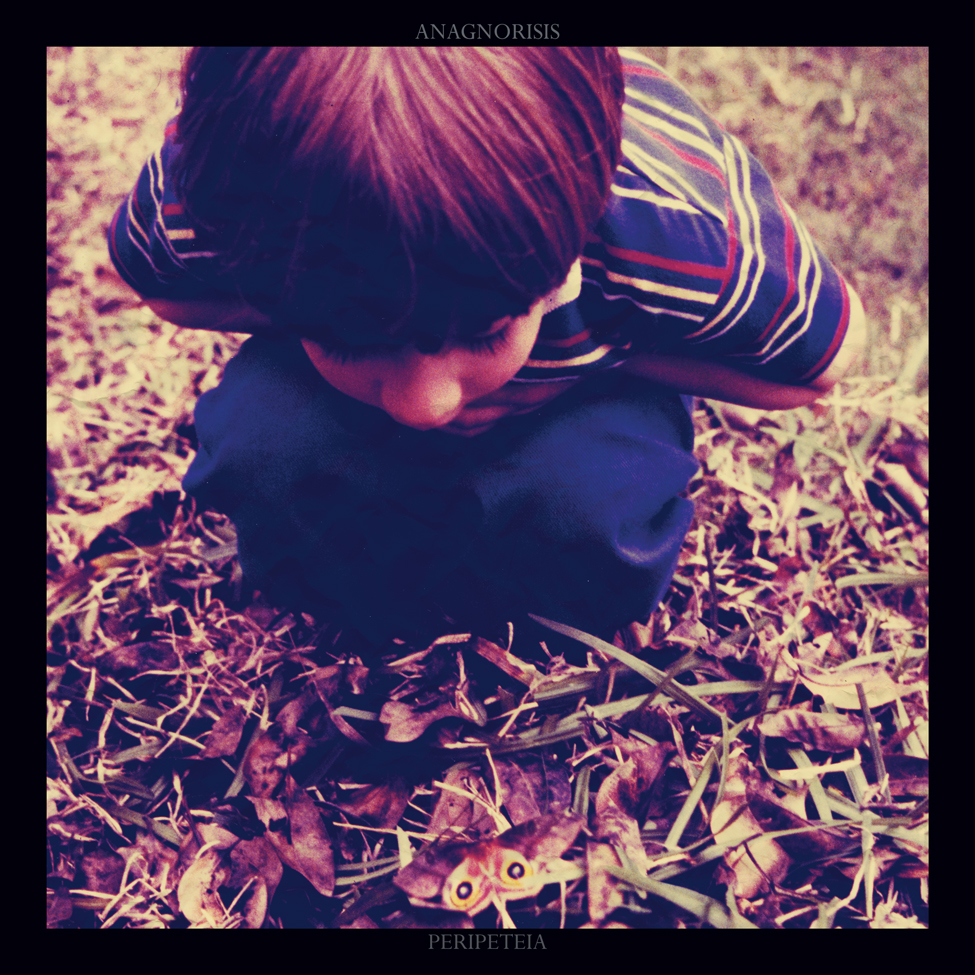 http://www.anagnorisis.com
http://www.facebook.com/anagnorisismetal
http://twitter.com/anagnorisis666
http://www.instagram.com/anagnorisis666
https://www.facebook.com/vendetta-113775778703319/
http://www.vendettarecords.de
http://www.instagram.com/vendettarecs