In anticipation of the release of their ninth studio offering, Deceiver of the Gods, Swedish death metal tyrants AMON AMARTH today unleash the second of their special three-part mini documentary. Fittingly titled Forging Mjölnir, the crisp black and white film was directed by Luke Daley (http://makezure.com) and offers up intimate interviews with the band.
Watch the latest fifteen-minute segment where the AMON AMARTH collective recall their earliest metal memories as well as the band's primitive beginnings via their microsite at http://deceiver.amonamarth.com.
Having blasted onto the Swedish melodic death metal scene with 1998's Once Sent from the Golden Hall, every AMON AMARTH album has arrived bursting at the seams with power, melody and immersive storytelling centered around the richness of Norse mythology. Deceiver of the Gods captures the quintet at the peak of their powers.
From the moment the title track explodes in a haze of thrash-flavored aggression to the final mournful passages of epic closer "Warriors Of The North" there is not a wasted moment, the band bombarding the listener with ten tracks of compulsive and electrifying metallic fury. Whether they're attempting to remove your face and separate your vertebrae with the deranged attack of "Blood Eagle" or carrying you on the back of the mammoth grooves driving "We Shall Destroy" and "Father Of The Wolf" they hit with decimating force, all the while unleashing ruthlessly captivating melodies. With the aforementioned thrash elements creeping in, as well as the old school metal and doom accents lending added depth and scale to standout track "Hel," guitarist Olavi Mikkonen admits this time out the band were not afraid to wear their influences on their collective sleeve. "We decided fairly early that we should go all-in on the songwriting for this album. If we had ideas or riffs that were perhaps a little too thrash oriented or traditional-metal sounding for AMON – or that were maybe too AMON or perhaps similar to what we had done in the past – we would still keep them as long as we really liked them. A few years back we would pass on those ideas and riffs, while now we feel it was right to just go with it. I think the result is that the songs are wider, they have stronger melodies, they are better composed with lots of dynamics in them, and there are no fillers or blanks on there. Everything is as good as it can possibly be, and reflects just how driven we were to make this a great record."
Deceiver of the Gods was recorded at Backstage Studios in Derbyshire, UK, produced, mixed and mastered by Andy Sneap (Opeth, Megadeth, Exodus, Arch Enemy, Killswitch Engage) and comes adorned with another outstanding Tom Thiel-created cover portraying a mythical battle between the Norse Gods Loki and Thor. As an added bonus, Messiah Marcolin (Candlemass) makes an appearance as guest vocalist on eighth track, "Hel."
For special Deceiver of the Gods preorder packages as well as a stream of the title track, go to this location: http://www.metalblade.com/amonamarth. Additionally, you can still check out "Shape Shifter" now streaming via Stereogum HERE.
Deceiver of the Gods will be released in North America via Metal Blade Records June 25th, in Europe June 21st/24th and Japan on June 26th.
Following a run of European festival dates next month, AMON AMARTH will be opening the main stage of this year's edition of the Rockstar Energy Drink Mayhem Fest set to commence June 29 in San Bernardino. See confirmed dates below.
AMON AMARTH Summer 2013 European Festival Tour:
6/01/2013 Forta Rock Festival – Nijmegen, NL
6/06/2013 Sweden Rock Festival – Solvesborg, SE
6/07/2013 Rock Am Ring – Nurburgring, DE
6/08/2013 Sonisphere – Sonisphere, FR
6/09/2013 Rock Im Park – Nurenberg, DE
6/10/2013 MeetFactory – Prauge, CZ
6/11/2013 Club Studio – Krakòw, PL
6/14/2013 Copenhell – Copenhagen, DK
6/15/2013 Noval Rock – Nickelsdorf, AT
6/16/2013 Download Festival – Donington, UK
6/21/2013 Nummirock – Nummijarvi, FI
AMON AMARTH
Rockstar Energy Drink Mayhem Fest 2013:
6/29/2013 San Manuel Amphitheater – San Bernardino, CA
6/30/2013 Shoreline Amphitheatre – Mountain View, CA
7/02/2013 Idaho Center Amphitheatre – Nampa, ID
7/03/2013 White River Amphitheatre – Auburn, WA
7/05/2013 Desert Sky Pavilion – Phoenix, AZ
7/06/2013 Isleta Amphitheatre – Albuquerque, NM
7/07/2013 Fiddler's Green Amphitheatre – Englewood, CO
7/09/2013 The Intersection – Grand Rapids, MI w/ Children of Bodom, Job for a Cowboy, Battlecross, Huntress
7/10/2013 Molson Canadian Amphitheatre – Toronto, ON
7/12/2013 First Niagara Pavilion – Burgettstown, PA
7/13/2013 Toyota Pavilion – Scranton, PA
7/14/2013 Darien Lake Performing Arts Center – Darien Center, NY
7/16/2013 Comcast Center – Mansfield, MA
7/17/2013 Bangor Waterfront – Bangor, ME
7/19/2013 Susquehanna Bank Center – Camden, NJ
7/20/2013 Saratoga Performing Arts Center – Saratoga Springs, NY
7/21/2013 The Comcast Theatre – Hartford, CT
7/23/2013 PNC Bank Arts Center – Holmdel, NJ
7/24/2013 Jiffy Lube Live – Bristow, VA
7/26/2013 Klipsch Music Center – Noblesville, IN
7/27/2013 First Midwest Bank Amphitheatre – Tinley Park, IL
7/28/2013 DTE Energy Music Theatre – Clarkston, MI
7/29/2013 Expo Five – Louisville, KY w/ Children of Bodom, Behemoth, Emmure, Motionless In White, Born of Osiris, Job for a Cowboy, Battlecross, Huntress
7/30/2013 Lakewood Amphitheatre – Atlanta, GA
7/31/2013 Live Nation Amphitheatre – Tampa, FL
8/02/2013 Austin 360 Amphitheatre – Austin, TX
8/03/2013 Cynthia Woods Mitchell Pavilion – The Woodlands, TX
8/04/2013 Gexa Energy Pavilion – Dallas, TX
8/05/2013 Cricket Wireless Amphitheatre – Kansas City, MO w/ Rob Zombie, Machine Head, Children Of Bodom
8/07/2013 Pop's – Sauget, IL w/ Children of Bodom, Battlecross, Huntress
8/08/2013 Marathon Music Works – Nashville, TN w/ Children of Bodom, Battlecross, Huntress
8/09/2013 Peabody's – Cleveland, OH w/ Children of Bodom, Battlecross, Huntress
8/11/2013 Heavy MTL Festival – Montreal, QC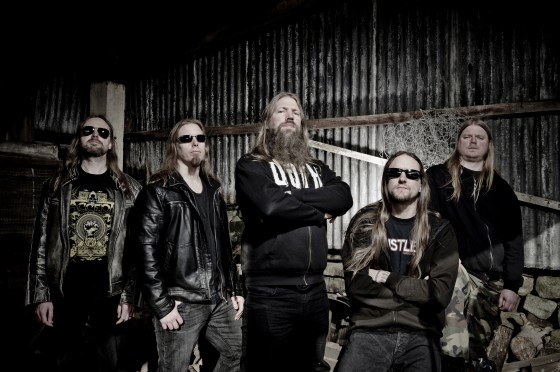 http://www.amonamarth.com
http://www.facebook.com/OfficialAmonAmarth
http://twitter.com/amonamarthband