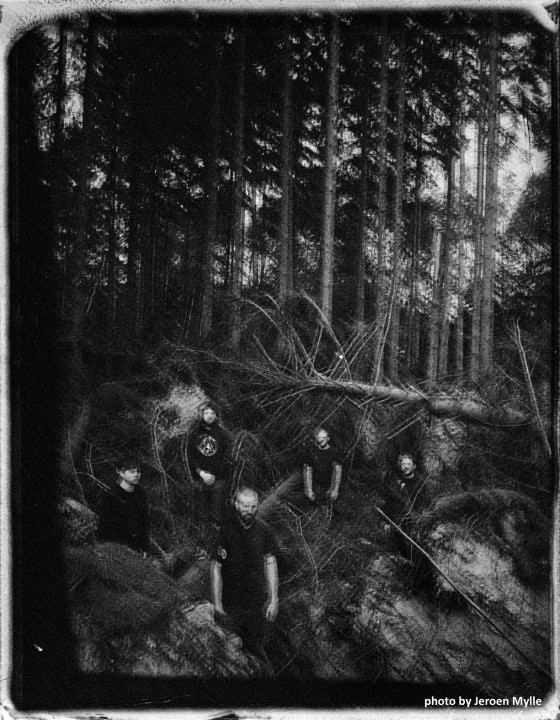 As Mass V, the titanic new album from Belgium's AMENRA, and first for new label home Neurot Recordings nears release this November, the band unveil new live appearances across Europe for the coming months.
AMENRA's activity for 2012 will culminate in a record release show on December 22nd at Ancienne Belgique in Brussels. Supporting them will be Church Of Ra bands Oathbreaker and TBHR, with a very special aftershow by Scott Kelly. Edwin Pouncey will be speaking about subterranean metal and there will be a very special Church of Ra exhibition including monumental artwork, video, photography and more. Fans will be able to purchase a limited exclusive version of Mass V which will only be available at this show and through their own webstore. View a new trailer for the event, including previously unheard sounds from the new album and more below.
Full details of Mass V, exclusive audio and visual footage and much more will be posted in the weeks ahead as the album nears release.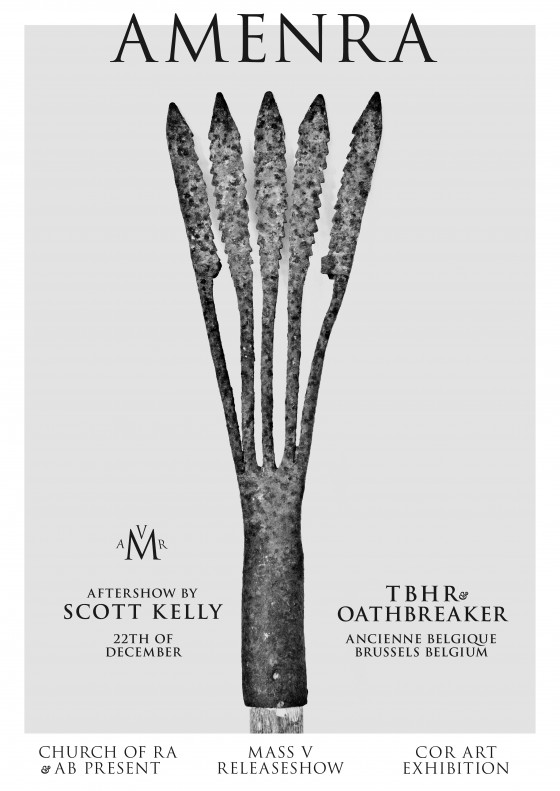 AMENRA confirmed live appearances:
9/22/2012 An Club – Athens, Greece
10/06/2012 Club Fabrica – Bucharest, Romania
10/27/2012 Hard Club – Porto, Portugal @ Amplifest
11/03/2012 Leeds University Union – Leeds, UK @ Damnation Festival
12/22/2012 Ancienne Belgique – Brussels, Belgium *record release show
4/19/2013 Patronaat Church – Tilburg, Netherlands @ Roadburn Festival
5/05/2013 Klub Firlej – Wroclaw, Poland @ Asymmetry Festival
http://www.churchofra.com
http://www.ritualofra.com
http://www.facebook.com/churchofra
http://www.neurotrecordings.com
http://www.facebook.com/neurotrecordings