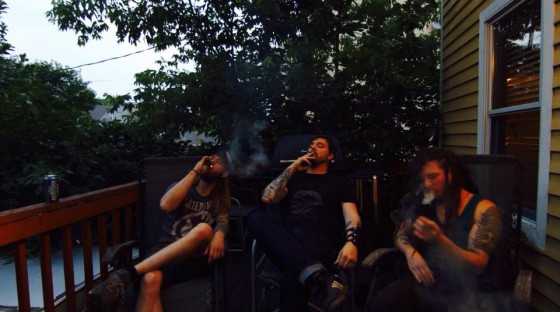 Minneapolis, Minnesota's scathing grind trio, AMBASSADOR GUN, has just released two brand new tracks today, well ahead of the street date for the band's third full-length album, Tomb Of Broken Sleep.
The follow-up to 2012's Golden Eagle album, Tomb Of Broken Sleep presents AMBASSADOR GUN in top form, unloading ten new tracks in just over twenty-six minutes, and while the band's approach is as devastating slick and caustic as ever, incredibly infectious grooves on Tomb of Broken Sleep make themselves as present as a squadron of B-52 bombers paying you a visit with full payloads. Recorded, mixed and mastered by Adam Tucker at Signaturetone Recording (Blue Ox, Guzzlemug, Nerves) in Minneapolis, Tomb Of Broken Sleep exemplifies AMBASSADOR GUN as band that can fearlessly write songs that are both ferocious and catchy. Set for independent release this Summer, Tomb Of Broken Sleep will be released digitally via Bandcamp on July 15th, 2015, with physical versions to follow by the end of Summer.
AMBASSADOR GUN has fired-up the first two tracks from Tomb Of Broken Sleep early, unloading "Heart Of Corruption" and "Narcotic." Take time on this 4/20 to burn the world down then get blazed on its ashes, RIGHT HERE.
Formerly known as A Second From The Surface, after changing their name in 2009, AMBASSADOR GUN's thundering hardcore/crust-soaked grindcore can be witnessed through a solid arsenal of releases including their When In Hell debut CD in 2009, a split 7″ with Enabler and the Rich 7″, both in 2011, and most recently the brutalizing sophomore album, Golden Eagle, which following its initial independent release was picked up for official release by Prosthetic Records. Having taken their brutal tactics out on the road heavier than ever over recent years, 2015 will prove no different as new tour plans are being devised building up to and through the release of Tomb Of Broken Sleep this putrid Summer. Get ready.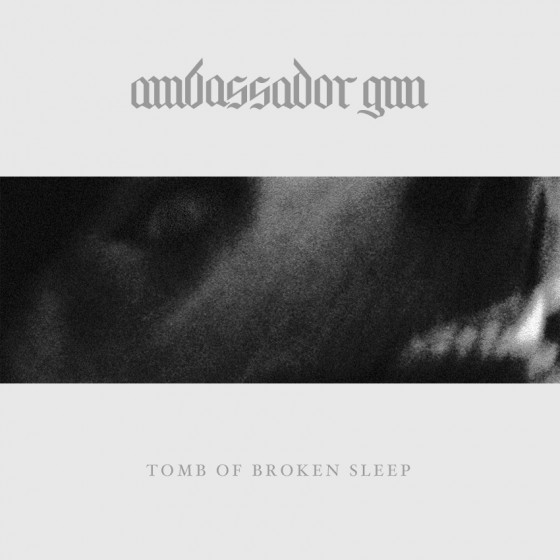 Tomb Of Broken Sleep Track Listing:
1. Heart Of Corruption
2. Narcotic
3. Invaders
4. Once Upon The Sauce
5. Tomb Of Broken Sleep
6. Fire At Will
7. Mighty Steed
8. County Fair Massacre
9. Karamazov
10. Smoke Crack Worship Satan
http://www.facebook.com/ambassadorgunmpls
http://ambassadorgun.bandcamp.com
http://ambassadorgun.bigcartel.com