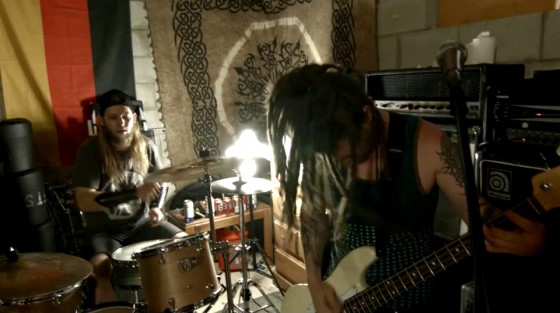 The first of several official videos from AMBASSADOR GUN's inbound Tomb Of Broken Sleep album has been premiered through American Aftermath just days before the band's independent release of the punishing, ten-track, grind-your-fuckin-face-off fest.
"Mighty Steed" shows off the "mellower" side of AMBASSADOR GUN, so to speak, as it's easily the most leisurely track on Tomb Of Broken Sleep. But don't let the half-paced approach of the song sucker you into thinking this band went soft, as this jam is just as monolithically heavy as the rest of the album; it's just got more bong-loaded bruiser riffs than minigun blast runs than the other nine tracks. The visual reworking of the song jacks live footage of the Minneapolis grind trio filmed by Allan Towne into random cuts of nature footage and more, edited and completed by the band's Tim Sieler.
Set your sights on AMBASSADOR GUN's "Mighty Steed" video for the first time at THIS LOCATION.
Also already out on the streets are the album's raging "Invaders" playing at No Clean Singing HERE, and both "Heart Of Corruption" and "Narcotic" RIGHT HERE.
The follow-up to AMBASSADOR GUN's Prosthetic Records-released Golden Eagle album, Tomb Of Broken Sleep was recorded, mixed and mastered by Adam Tucker at Signaturetone Recording (Blue Ox, Guzzlemug, Nerves) in Minneapolis, the record presenting the band in top form. Unloading ten new tracks in just over twenty-six minutes, the consuming grooves on this record exemplify the band as one that can fearlessly write songs that are as devastatingly caustic as they are infections and memorable. The trio will issue Tomb Of Broken Sleep independently, with the digital release set to strike this Friday, July 17th, with physical versions in the works.
While the band has been too active slaving away for the man, procreating, and blazing fat spliffs to tour as heavily as they have in recent years, AMBASSADOR GUN is booking local gigs including hometown shows where they'll share the stage with the likes of Godhunter, Destroyer Of Light, Fuck The Facts, Gar and more in the coming weeks. Additional one-off gigs and more extensive touring in support of Tomb Of Broken Sleep are also currently being plotted.
AMBASSADOR GUN Live:
8/04/2015 Triple Rock Social Club – Minneapolis, MN w/ Godhunter, Destroyer Of Light [info]
9/05/2015 Triple Rock Social Club – Minneapolis, MN w/ Fuck The Facts, Gar, Morality Crisis [info]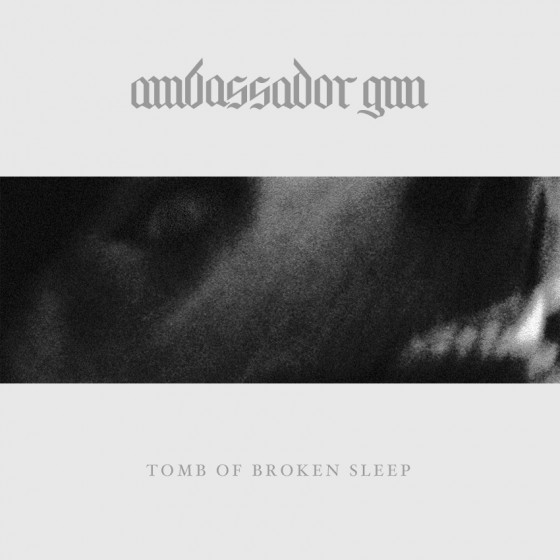 http://www.facebook.com/ambassadorgunmpls
http://www.ambassadorgun.bandcamp.com
http://www.ambassadorgun.bigcartel.com