The public's first undertaking of the auditory revulsion of ALL PIGS MUST DIE's pending second LP, Nothing Violates This Nature, happens today as Pitchfork drops the first single from the album.
A hateful unification of musicians hailing from Converge, The Hope Conspiracy, Bloodhorse and more, as ALL PIGS MUST DIE these assassins fuse some of the most straightforward metal/hardcore elements into anthems as instantly infectious as they are incendiary. Recorded at Godcity with Kurt Ballou (Converge) and mastered at Audiosiege by Brad Boatright (From Ashes Rise), from the opening note Nothing Violates This Nature comes alive with the expected ALL PIGS MUST DIE hatesurge, yet carries the band's brutal delivery into new realms of dissonant punishment with even more Swedish death metal instilled into their craft. The second track from the album, "Silencer" aptly delivers two minutes of unholy aggression which showcases all of these traits; a mangled, nightstalking, streetwise cousin of Entombed on an mass-murder bender. The proof is in the lyrics: "I am among you as hunger grows, the life you're given is mine to hold. See you suffer, watch you die, your tortured ghost has come to this." To be clear, here is nothing remotely quiet about "Silencer."
Nothing Violates This Nature hits North America on July 23rd via Southern Lord, as with APMD's debut LP God Is War. In advance, a three-song 7″ single for "Silencer" will be released on the band's own Nonbeliever Records, the EP also including another new track from NVTN, "Sacred Nothing," as well as an exclusive b-side track, "Taming The Slaves."
Preorders for the "Silencer" single can be placed RIGHT HERE, and preorders for Nothing Violates This Nature itself HERE.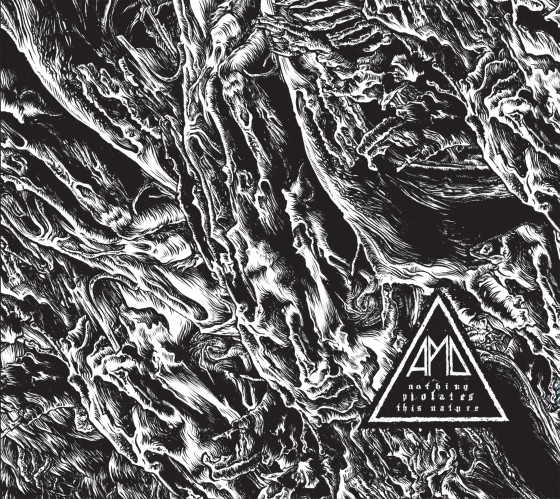 http://www.godiswar.com
http://www.facebook.com/apmdband
http://www.twitter.com/allpigsmustdie
http://www.southernlord.com
http://southernlord.bandcamp.com
https://www.facebook.com/SLadmin
http://twitter.com/twatterlord