Los Angeles-born guitar-driven heavy metal icons ALCATRAZZ have unleashed a video for the track "House Of Lies," taken from the band's V full-length released last October via Silver Lining Music. The video comes in anticipation of the band's upcoming European/UK tour dates.
From the irresistible bluesy-chug of Joe Stump's guitar to Doogie White's infectious vocals, "House Of Lies" is a classic slice of foot-stomping heavy metal goodness and ALCATRAZZ take no prisoners in their mission to deliver the dynamite that is V.
Founding member Jimmy Waldo comments, "We are excited to present the new lineup and new music to our fans in Europe. The band is sounding better than ever and we will be performing songs from across the entire ALCATRAZZ catalog. As a taster, check out our new video 'House Of Lies' which features on-the-road concert footage, plus Doogie showing us around his home of Edinburgh, Scotland!"
View ALCATRAZZ's "House Of Lies" video at THIS LOCATION.
After a successful UK coheadlining tour, ALCATRAZZ and Girlschool will hit Europe for yet another run together with both bands providing an in-your-face evening of full volume heavy metal! Kicking off at the Golden Ages Festival in Belgium, it's no rest for the wicked with the two bands set to bring their electrifying show to the UK in February 2023.
With neo-classical "shred lord" Joe Stump on guitar, founding members Jimmy Waldo and Gary Shea, plus the addition of Doogie White, ALCATRAZZ are offering a high energy metal show covering the ALCATRAZZ classics plus White's own work as a member of the Michael Schenker Fest and Ritchie Blackmore's Rainbow. Newly joined by drummer Larry Paterson, formerly of the Blaze Bayley band, ALCATRAZZ are a metal supergroup in the true sense of the word.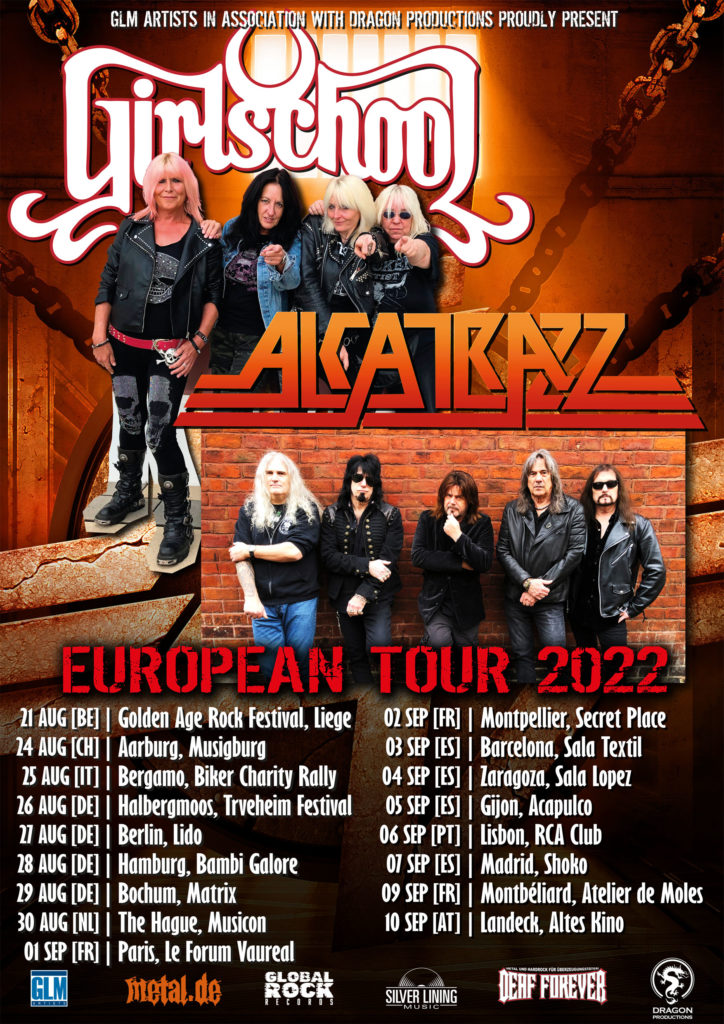 ALCATRAZZ w/ Girlschool Co-Headlining EU/UK Tour:
8/21/2022 Golden Age Festival – Liège, BE
8/24/2022 Musigburg – Aarburg, CH
8/25/2022 Charity Biker Rally – Bergamo, IT
8/26/2022 Cresheim Festival – Halbergmoos, DE
8/27/2022 Lido – Berlin, DE
8/28/2022 Bambi Galore – Hamburg, DE
8/29/2022 Matrix – Bochum, DE
8/30/2022 Musicon – The Hague, NL
9/01/2022 Le Forum Vaureal – Paris, FR
9/02/2022 Secret Place – Montpellier, FR
9/03/2022 La Textil – Barcelona, ES
9/04/2022 Sala Lopez – Zaragoza, ES
9/05/2022 Acapulco – Gijon, ES
9/06/2022 RCA Club – Lisbon, PT
9/07/2022 Shoko – Madrid, ES
9/09/2022 Atelier de Moles – Montbéliard, FR
9/10/2022 Altes Kino – Landeck, AT
2/03/2023 Tivoli Venue – Buckley, UK
2/04/2023 Waterloo – Blackpool, UK
2/05/2023 Bannermans – Edinburgh, UK
2/07/2023 Nightrain – Bradford, UK
2/08/2023 Trillians – Newcastle, UK
2/09/2023 Eleven – Stoke, UK
2/10/2023 The Robin 2 – Wolverhampton, UK
2/11/2023 Camden Underworld – London, UK*
*Rescheduled 2022 show; original tickets still valid
For tickets to the EU dates visit: https://bit.ly/3OGvtU9
For tickets to the UK dates visit: www.alcatrazzofficial.com
V was produced by Giles Lavery and Jimmy Waldo, and mixed by Andy Haller (Elton John, Joe Cocker and System of a Down).
Watch/listen to V in full at THIS LOCATION. Purchase V at THIS LOCATION.
Formed in 1983, ALCATRAZZ became famous for its blend of melodic and progressive rock and for introducing guitar heroes Yngwie Malmsteen and Steve Vai. Emerging in 1983 with No Parole From Rock 'N' Roll, which featured the hit "Island In The Sun," the band continued building popularity in 1985 with their sophomore effort, Disturbing The Peace, which contained the hit, "God Blessed Video." The band issued one more studio LP, 1986's Dangerous Games, before ceasing operations the following year. The band regrouped and released highly acclaimed Born Innocent in 2020, their first studio album containing all-new material since 1986.
ALCATRAZZ:
Jimmy Waldo – keyboards
Gary Shea – bass
Doogie White – lead vocals
Joe Stump – guitar
Larry Paterson – drums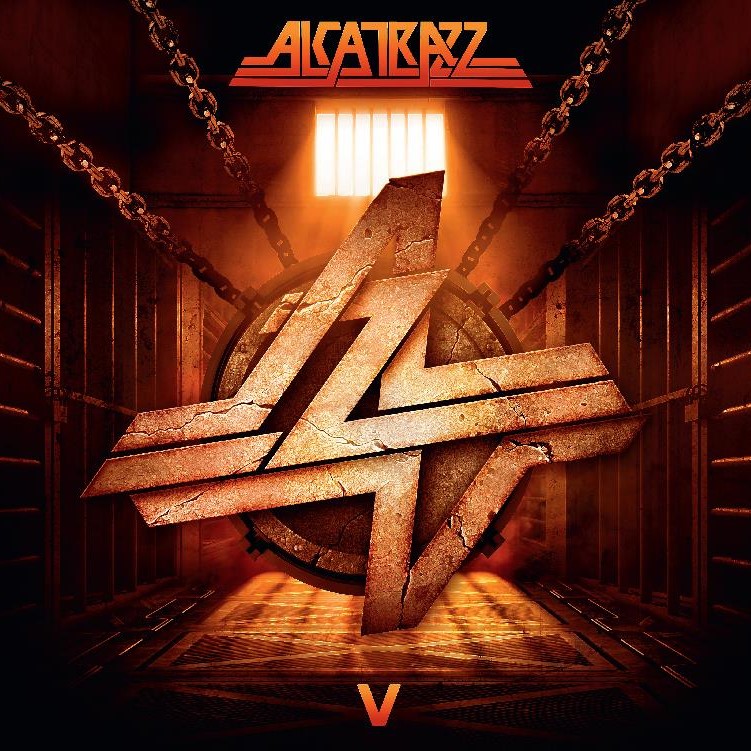 http://www.facebook.com/alcatrazzband
http://www.twitter.com/AlcatrazzReal
http://www.instagram.com/alcatrazz_official
http://www.alcatrazzofficial.com
http://sl-music.net
http://www.facebook.com/Silver.Lining.Music.Ltd
http://twitter.com/silverlmusicltd
http://www.instagram.com/silver.lining.music