Los Angeles-born guitar-driven heavy metal icons ALCATRAZZ will host a Gimme Metal guest DJ special this Wednesday, October 20th at 3:00pm ET / 12:00pm PT. Don't miss it! Visit: www.gimmemetal.com and join vocalist Doogie White in the live chat!
The Gimme special follows the band's recent release of latest full length, V, out now on Silver Lining Music. Both vintage and timeless, V treads the ALCATRAZZ textured territories of old but with renewed vigor and verve. Whether it be the choral-echoes sitting inside the storming tempest which is "Nightwatch," the staunch, speedy melodic metal of "Turn Of The Wheel," or the thick, bluesy chug of "House Of Lies," there is little doubt that ALCATRAZZ is going full-tilt with not one ounce of a shackle holding them back. White's supreme vocal work on all twelves tracks serves as the catalyst for their creative synergy and his supremely positive energy brings the band closer than it has been since 1986!
View the band's previously released videos for "Grace Of God," "Turn Of The Wheel," "Sword Of Deliverance," and "Guardian Angel" HERE.
Preview and purchase V at THIS LOCATION.
Formed in 1983, ALCATRAZZ became famous for its blend of melodic and progressive rock and for introducing guitar heroes Yngwie Malmsteen and Steve Vai. Emerging in 1983 with No Parole From Rock 'N' Roll, which featured the hit "Island In The Sun," the band continued building popularity in 1985 with their sophomore effort, Disturbing The Peace, which contained the hit, "God Blessed Video." The band issued one more studio LP, 1986's Dangerous Games, before ceasing operations the following year. The band regrouped and released highly acclaimed Born Innocent in 2020, their first studio album containing all-new material since 1986.
Produced by Giles Lavery and Jimmy Waldo, and mixed by Andy Haller (Elton John, Joe Cocker, System Of A Down), V also includes guest appearances from Saxon's Nigel Glockler (drums on "Guardian Angel" and "Blackheart"), Tank's Cliff Evans (bass on "Grace Of God"), and Riot's Donnie Van Stavern (bass on "Guardian Angel," "Nightwatch," and "Target"), underscoring how perennially popular ALCATRAZZ's music remains with their peers. V stands for ALCATRAZZ's fifth studio album of course… but it also stands just as resolutely for Victory; the victory that sees ALCATRAZZ 2021 stronger than ever despite all the odds
"…a spot-on rock-solid showcase of classic metallic fire and fury." – Louder Sound
"…it's no coincidence that its title can resolutely be interpreted as the sign for victory…" — KNAC
"…the sound is massive. The production is unsurprisingly crisp and polished, but still allows for opportunity to let the band release the demons. The interplay between the musicians is top quality, with Stump's flashing guitar skills the perfect foil for Waldo's keyboard flourishes." – The Razors Edge Rocks
ALCATRAZZ:
Jimmy Waldo – keyboards
Gary Shea – bass
Doogie White – lead vocals
Joe Stump – guitar
Mark Benquechea – drums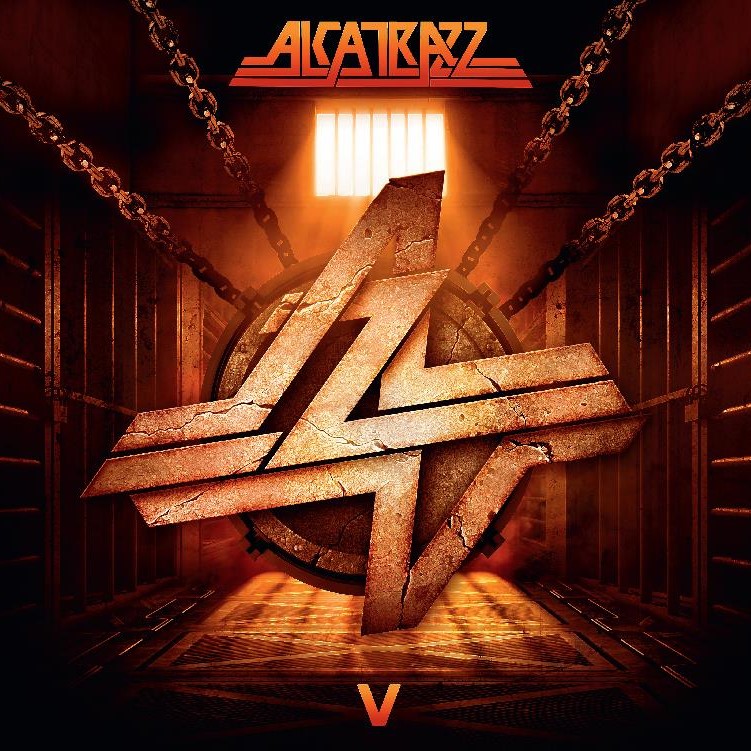 http://www.facebook.com/alcatrazzband
http://www.twitter.com/AlcatrazzReal
http://www.instagram.com/alcatrazz_official
http://www.alcatrazzofficial.com
http://sl-music.net
http://www.facebook.com/Silver.Lining.Music.Ltd
http://twitter.com/silverlmusicltd
http://www.instagram.com/silver.lining.music