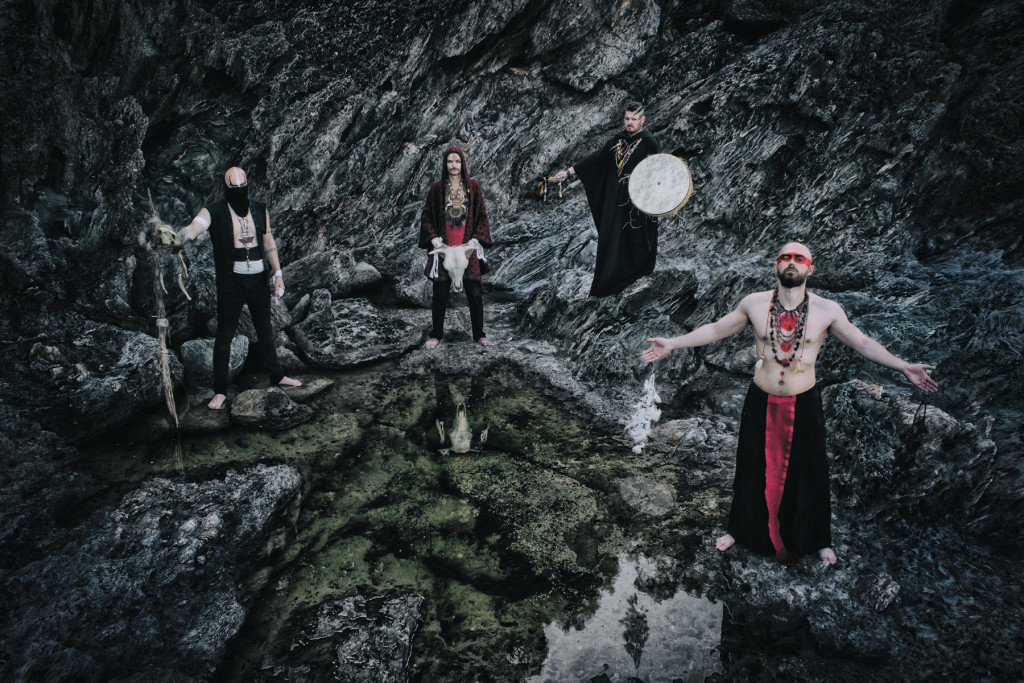 Greek progressive black metal horde AENAEON will release their third studio offering next month via Code666. Titled Hypnosophy, the seven track offering was captured at Crown Audio Conspiracies and is a work of vision and devotion. Dreamlike yet nightmarish, sensual yet dark, an extreme and progressive musical effort complemented by the unique art of Łukasz Wodyński, Hypnosophy is a portal to a glorious surrealistic journey.
Hypnosophy will be released via Aural Music sublabel Code666 on CD, vinyl, and digital formats on November 25 in Europe and December 9 in North America. Preorders — including special bundles — are available at THIS LOCATION. In the meantime, sample first single "Oneirodynia" below.
"'Oneirodynia' is the opening track of our new album," elaborates the band, "an progressive inferno that offers no compromise. From the stormy parts to the more tranquil movements, 'Oneirodynia' simulates all the pleasures and sufferings that an individual can experience in the state of dreaming."
Adds No Clean Singing in an investigation of the track, "The song has a beautiful, mesmerizing beginning… but don't get too comfortable, because it soon ignites in a fireball of intensity. As the blast front propagates, the music grows in its fascination, with the jolting attack accented by wonderful saxophone solos, neuron-twisting guitar machinations, a riveting performance by the rhythm section, and a stirring mix of harsh and clean vocals. The intensity abates in the song's second half, making way for an intriguing instrumental section before the final surge of exuberance, led once again by an incendiary saxophone performance."
Hypnosophy Track Listing:
Oneirodynia
Fire Walk With Me
Earth Tomb
Void
Tunnel
Thus Ocean Swells
Phronesis / Psychomagic
Forged in 2006, AENAON takes its name from the Greek word "Αέναον," the Eternal. Churching a distinctly atypical brand of experimental black metal, the band recorded their debut EP Phenomenon in 2007. It was released in 2009 via the Canadian Bleak Art Records and followed by a seven-inch split with Satanochio titled A Parallel Zoetrope in 2010. By 2011, the band had culled a solid underground following and united with Italian label Code666 who released their debut full-length, Cendres et Sang. The release marked the beginning of a new era for the band and a solid collaboration. In 2013, the Greeks released another seven-inch split with the Russia's Stielas Storhett. However, it was 2014's Code666- issued Extance long player that earned them the most acclaim. Continuing the tradition, in 2015 a third seven-inch split was released in alliance with their Greek comrades Virus Of Koch. And now the world awaits Hypnosophy….
"AENAON is not a surprise anymore, probably one of the best progressive black metal bands on the planet, Hypnosophy will end in many top 2016 list for sure." – Metal Hammer
"Extance was pure perfection and Hypnosophy is even better…" – G.O.M. Magazine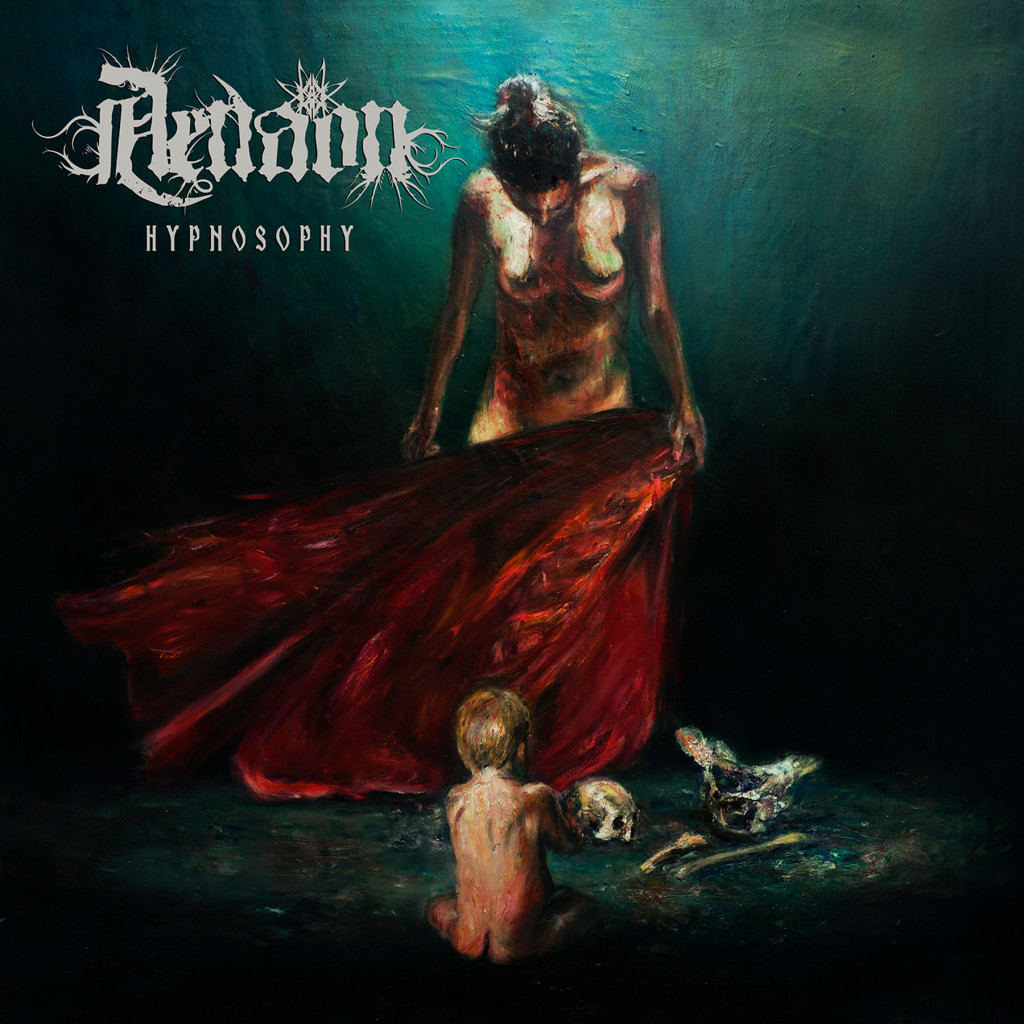 http://www.facebook.com/aenaonofficial/about/
http://www.code666.net