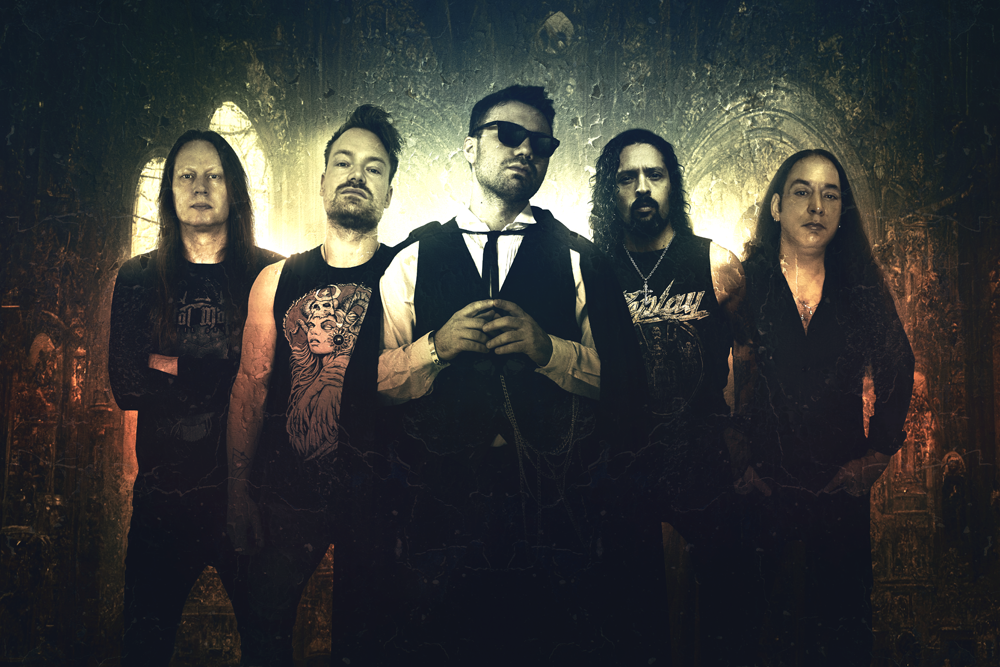 ADRIAN BENEGAS is a composer and keyboardist hailing from Paraguay and ready to conquer the world. His second solo album, Arcanum, will be released May 5th via Reaper Entertainment. The stunning records features Ronnie Romero (lead singer of Ritchie Blackmore's Rainbow), Michael Ehré (drummer for both Primal Fear and Gamma Ray), renowned German producer Sascha Paeth, Tunisian bassist Anis Jouini (Myrath), and Dutch guitarist Timo Somers (ex-Delain).
ADRIAN BENEGAS presents the first taste of the record with "The Secret Within." The melodic power metal anthem is carried by the charismatic voice of Romero and provides pure goosebump moments.
Comments BENEGAS, "I am very excited to share the first single of my upcoming second album Arcanum. 'The Secret Within' is a power metal flesh melting thrill ride. The song is full of dynamics and a wide range of emotions, that's why I wanted something surreal, yet beautiful annd unique for the video, to capture the intensity of the lyrics and the power of the music. I feel like we nailed it. Paraguayan Filmmaker and Post Producer Santiago Bogarin's vision and his team's execution created this breathtaking result. Feast your eyes on this animated narrative driven video and take a musical journey with 'The Secret Within.'"
View ADRIAN BENEGAS' "The Secret Within" video HERE. The song is also available onn all major streaming platforms.
Preorder Arcanum at THIS LOCATION.  
Arcanum Track Listing:
1. I Am The Revenant (Prologue)
2. Sanctum
3. The Secret Within
4. Pain Is The Key
5. Alchemy Of Spirits
6. Caravan Of Doomed Souls
7. At The Mount Of Solitude
8.El Milagro De Saber Esperar
9. The Spirit Of Visions
10. Lux Aeternam
11. El Mantra Secreto De Los Espíritus (Epilogue)
ADRIAN BENEGAS's debut full-length The Revenant was released in November 2019 and is available via Reaper Entertainment at reapermusic.de. The record features a dream team of musicians including three vocalists: Ralf Scheepers (Primal Fear, Gamma Ray), Herbie Langhans (Firewind, Avantasia), Henning Basse (Metalium, Mayan), and Zuberoa Aznarez (Diabulus In Musica, Tragul).
http://www.adrianbenegas.com
http://www.facebook.com/adrianbenegasmusic
http://www.instagram.com/adrianbenegasofficial
http://www.youtube.com/adrianbenegasofficial
http://twitter.com/adrianbenegasok
http://www.reapermusic.de
http://www.facebook.com/ReaperEntertainment
http://twitter.com/reaperentertain
http://www.instagram.com/reaperentertainment