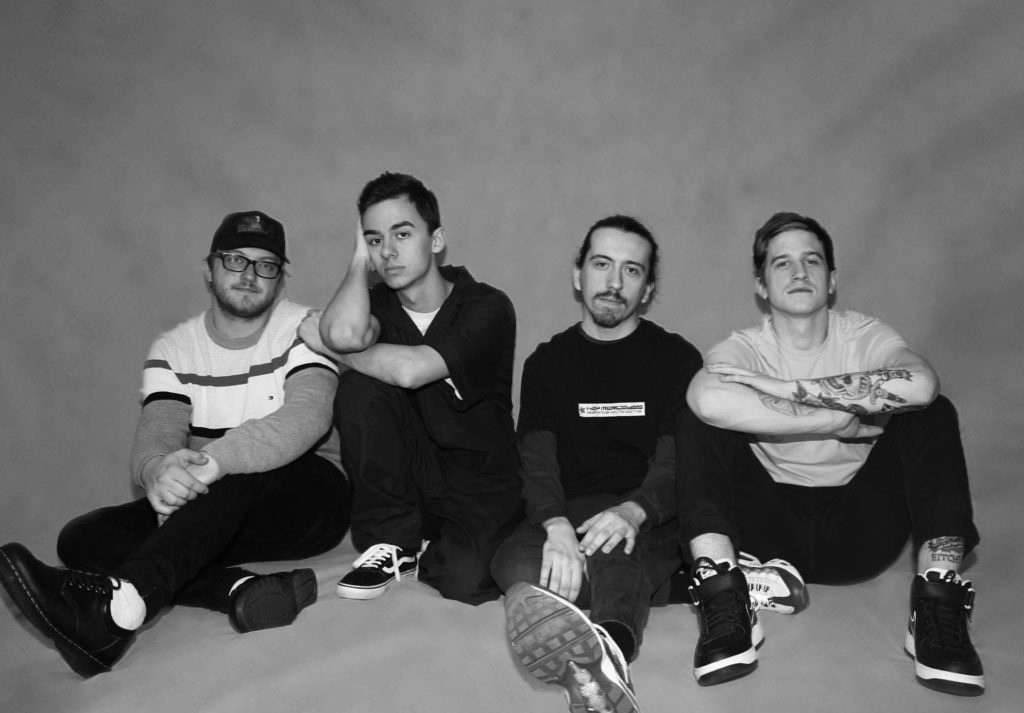 Flatspot Records presents the eponymous debut from new Baltimore hardcore outfit ADRENALINE, recently formed by several members of Queensway. Confirmed for release in late May, the Adrenaline EP's info, track listing, and cover art have been posted, and first single, "Masked Out," sees an exclusive premiere through No Echo.
ADRENALINE arrives with six new anthems on their debut, bursting with intense grooves and explosive energy and heavily influenced by the likes of iconic hardcore veterans Vision Of Disorder, Bad Brains, Crown Of Thornz, and Burn. The band's style surges with the vibrant but streetwise sound of their hometown scene, citing Trapped Under Ice, Turnstile, and Queensway, the latter of which shares three of ADRENALINE's four members — vocalist Jack Compton, guitarist Alex Fuller, and drummer Phil Hanley – the lineup completed with guitarist Joseph Scott. Adrenaline was recorded and mixed by Len Carmichael at Landmine Studios, produced and mastered by the band.
Compton offers of the band's lyrical approach, "I touch on the battle that is understanding who you are throughout the many changes and evolution of our lives. Through the love and hate that inevitably will make you end up wishing things could be different at times while still trying to find peace in it all."
No Echo introduces the first public track from the new band, unloading the EP's "Masked Out," alongside an interview with vocalist Jack Compton.
Check out ADRENALINE's "Masked Out" only at No Echo RIGHT HERE.
Adrenaline will see release on cassette and digital platforms through Flatspot Records on May 24th. Find digital preorders HERE and watch for physical preorders in the coming days. Adrenaline Track Listing:
1. Pressures Of
2. In Dreams
3. Masked Out
4. Extortion
5. In Reality
6. The Real You
ADRENALINE has announced their maiden live performance promoting the debut EP, booking a hometown gig this Sunday, May 12th, with Vein, Queensway, and Wolvesblood. Watch for live updates to be issued in the weeks ahead.
ADRENALINE Live:
5/12/2019 The Depot – Baltimore, MD w/ Vein, Queensway, Wolvesblood
ADRENALINE:
Jack Compton – vocals
Alex Fuller – guitar
Joseph Scott – guitar
Phil Hanley – drums
http://www.twitter.com/adrenalinehc
http://www.facebook.com/adrenalinehc
http://www.instagram.com/adrenalinemd
http://www.flatspotrecords.com
http://www.facebook.com/flatspotrecords
https://flatspotrecords.bandcamp.com