After unforeseen visa issues forced mythological occult metal pioneers ABSU to cancel their Brazilian tour with Inquisition this week, vocalist/percussionist Proscriptor McGovern made the following public statement:
"First of all, we bitterly regret having to cancel our Brazilian tour being our debut South American appearance. Due to visa applications being inadequately processed, we cannot legally enter the country at this time; however, we are presently working with our agency to solidify rescheduling for the middle of October. We sincerely apologize to the Brazilian followers of ABSU who wanted to witness the band for the first time."
Further live ABSU assaults around the globe are being devised now for disbursement in the coming weeks.
ABSU's sixth full-length, Abzu, takes the band's signature occult blackthrash mythology to dark new calculating territories through a whirlwind of razor-sharp riffage and some of the extreme metal world's most top-notch drumming. The second part of an ongoing trilogy of albums, which began with 2009's acclaimed Absu, and will eventually come to a finale with Apsu, Abzu was recorded at Nomad Recording Studios in Carrollton, Texas, and finds drummer/vocalist Proscriptor and bassist/vocalist Ezezu sharing equal vocal duties and debuts the skills of new guitarist Vis Crom. The record was mixed by J.T. Longoria (King Diamond/Solitude Aeternus), and features original cover art from Polish artist Zbigniew Bielak (Watain, Behemoth, Destroyer 666, Vader).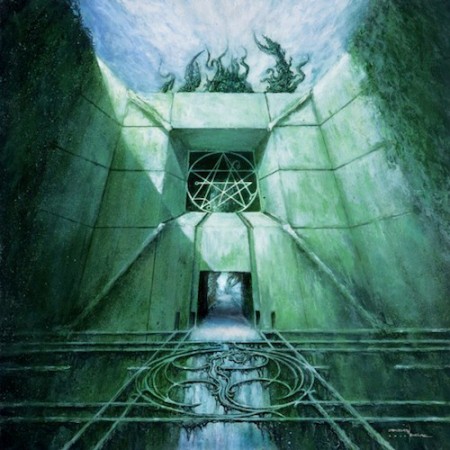 https://www.facebook.com/officialabsu
http://absu.us
http://absu.bandcamp.com
http:/www.candlelightrecordsusa.com