[photo by Levan TK]
"The Accuser cements ABIGAIL WILLIAMS' status as one of the great American black metal bands, capable of crafting challenging yet rewarding music that rocks as much as it is thoughtful…4/5″ – New Noise Magazine
With its official unveiling now less than twenty-four hours away, today Decibel Magazine spews forth ABIGAIL WILLIAMS' The Accuser in its menacing entirety.
Continuing to reap the critical hails of media critics globally, in a recent 4/5 review, New Noise Magazine notes, "Over the past two records, the band has been producing some of the best, most daring American black metal around… The Accuser cements ABIGAIL WILLIAMS' status as one of the great American black metal bands, capable of crafting challenging yet rewarding music that rocks as much as it is thoughtful… ABIGAIL WILLIAMS has written possibly its best work yet." The Metal Observer gave the record a 9/10 score crowning it, "the best release in the band's career, and certainly one worthy of multiple spins." In another near-perfect 4/5 rating, Heavy Blog Is Heavy asserts, "The atmosphere is a dense wall of noise that turns the tremolo-picked riffs and blastbeats of opener 'Path Of Broken Glass' into chaotic drones that keep in step with the burgeoning USBM movement and allows for spacious moments of melodic introspection on the brilliant and vaguely Earth-like closer 'Nuummite,' which utilizes brooding cleans and a sparse psychedelic and Western-sounding guitar work. There's a tug-of-war dynamic that plays out here that begins with a maddening confrontational approach that eventually erodes into something more sensitive and emotional as melody and negative space gradually become incorporated into each track as the album progresses."
Get grim with The Accuser, now playing at Decibel at THIS LOCATION.
And if you missed it, peep the band's twisted Mike Dickinson-directed "Nuummite" video below.
Fronted by founding vocalist/guitarist Ken Sorceron (ex-Lord Mantis), ABIGAIL WILLIAMS now features guitarist Jeff Wilson (Wolvhammer, Chrome Waves, Doomsday, La Chant Funebre), and drummer Charlie Fell (Cobalt, ex-Lord Mantis, ex-Avichi) with recording bassist Will Lindsay (Indian, Lord Mantis, Anatomy Of Habit) and live bassist Micah Leonetti (Wolvhammer). Captured in just five days by Sorceron at the band's home studio in Olympia, Washington, the eight-track offering is fittingly bleak, dark, nihilistic and infinitely engrossing and features a guest appearance by Neill Jameson (Krieg, Twilight) as well as the psychedelic cover craftings of Portland-based illustrator/tattoo artist, Stevie Floyd (Dark Castle, Taurus).
ABIGAIL WILLIAMS' The Accuser will see release on October 30th via Candlelight Records. For CD preorders go HERE and for digital orders go HERE.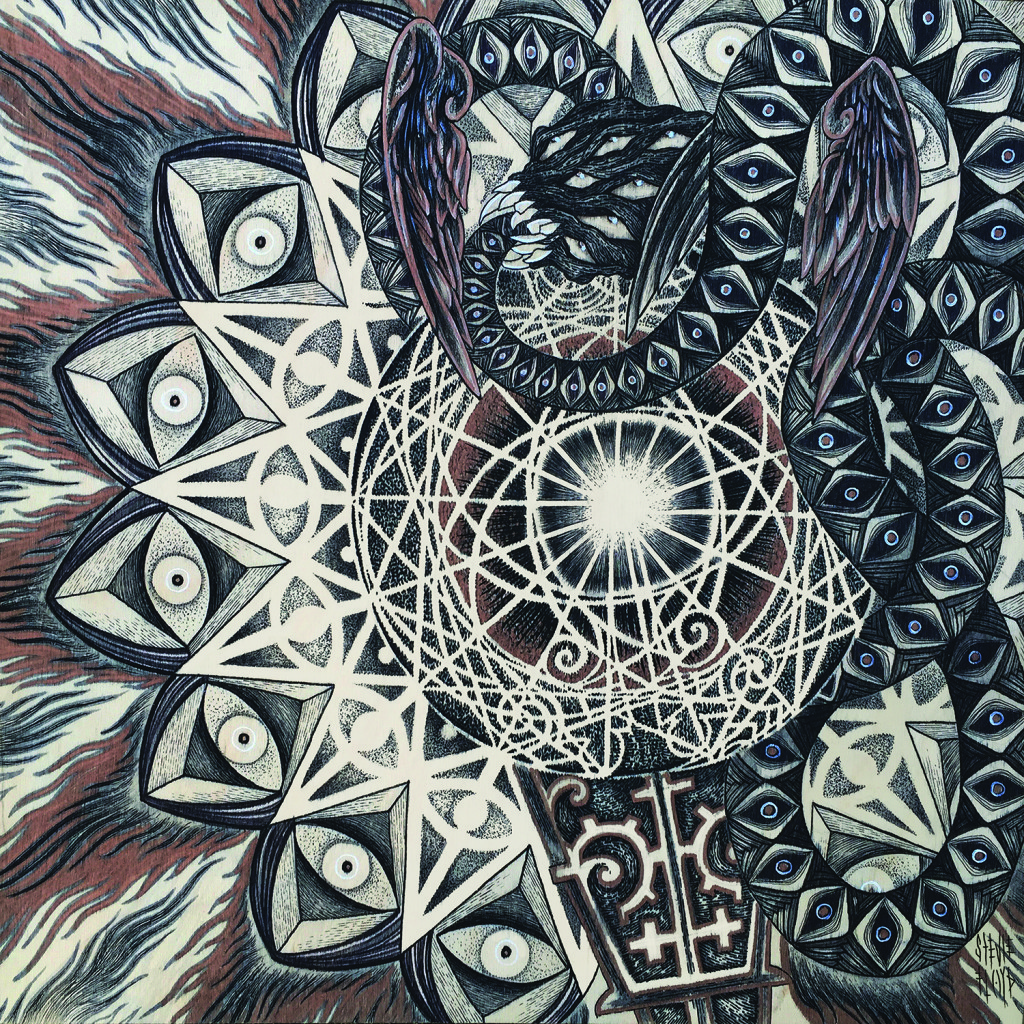 http://www.facebook.com/abigailwilliamsofficial
http://www.facebook.com/candlelightrecords