"It's restless as we were when we wrote it and it burns like alcohol withdrawal symptoms." — Ken Sorceron on ABIGAIL WILLIAMS' "Lost Communion"
The Accuser is the impending new full-length from black metal's favorite day-ruiners, ABIGAIL WILLIAMS. Set for official detonation on October 30th via Candlelight Records, the eight hymns comprising ABIGAIL WILLIAMS' corrosive The Accuser are bleak, dark, nihilistic and infinitely engrossing.
Fronted by founding vocalist/guitarist Ken Sorceron (ex-Lord Mantis), the band now features guitarist Jeff Wilson (Wolvhammer, Chrome Waves, Doomsday, La Chant Funebre), and drummer Charlie Fell (Cobalt, ex-Lord Mantis, ex-Avichi) with recording bassist Will Lindsay (Indian, Lord Mantis, Anatomy Of Habit) and live bassist Micah Leonetti (Wolvhammer). The Accuser closes a three-year gap since their band's critically-lauded Becoming long player. Captured in just five days by Sorceron at the band's home studio in Olympia, Washington, the diseased offering boasts a guest appearance by Neill Jameson (Krieg, Twilight) and the psychedelic cover renderings of Portland-based illustrator/tattoo artist, Stevie Floyd (Dark Castle, Taurus).
In advance of its release, today No Clean Singing offers up the sordid sounds of "Lost Communion" for communal ingestion, the esteemed metal portal elaborating, "when our writer Andy Synn recently reviewed … The Accuser, he described 'Lost Communion,' as music, 'with a rolling swagger to it, shot through with a series of esoteric, piercing lead melodies that thread their way in and out of the blasting, grooving, melee, climaxing in the unexpectedly massive hooks of the song's mid-section, with some frankly huge vocals and booming riffs offering a big payoff to the song's rapid-fire build-up.' 'Lost Communion' does indeed have a bleak, nihilistic atmosphere at the start, beginning as a howling ice storm of dissonance and rage — but the song really does rock hard as hell in the mid-section, without ever shedding its mantle of darkness, and that's when it will get its hooks in your head — just before its strange and unsettling conclusion."
Adds Sorceron of the track, "This is probably the most straight forward song on the album. It's restless as we were when we wrote it and it burns like alcohol withdrawal symptoms. It reflects upon burning bridges, dependency, negativity and self-destruction. Wrote this one at a low point but it still fits like a glove."
You can also sample "Path Of Broken Glass" courtesy of Revolver Magazine RIGHT HERE.
ABIGAIL WILLIAMS are currently waging their sonic debauchery on unsuspecting masses on a thirty-four-city North American tour with Today Is the Day. The tour commenced in Salt Lake City September 11th, and runs through most of the US and into Canada, ending on October 16th in San Francisco. Additional tour dates and further audio samples from The Accuser will be released in due time. Until then, suffer.
ABIGAIL WILLIAMS w/ Today Is The Day:
9/30/2015 The DHP – Fayetteville, NC
10/01/2015 Ground Zero – Spartanburg, SC
10/02/2015 Epic Problem – Tampa, FL
10/03/2015 O'Malley's – Margate, FL
10/04/2015 The Masquerade – Atlanta, GA
10/05/2015 Handlebar – Pensacola, FL
10/07/2015 Korova – San Antonio, TX
10/08/2015 Rail Club – Ft. Worth, TX
10/09/2015 Dirty Dog Bar – Austin, TX
10/10/2015 Rose Park Activity Bldg. – Abilene, TX
10/11/2015 Blu Phoneix Venue – Albuquerque, NM
10/13/2015 Joe's Grotto – Phoenix, AZ
10/14/2015 The Whiskey A Go Go – West Hollywood, CA
10/15/2015 LVCS – Las Vegas, NV
10/16/2015 DNA – Lounge San Francisco, CA
10/17/2015 Blackwater Bar – Portland, OR
ABIGAIL WILLIAMS' The Accuser will see release on October 30th via Candlelight Records, and preorders have been made available, the CD HERE and digital HERE.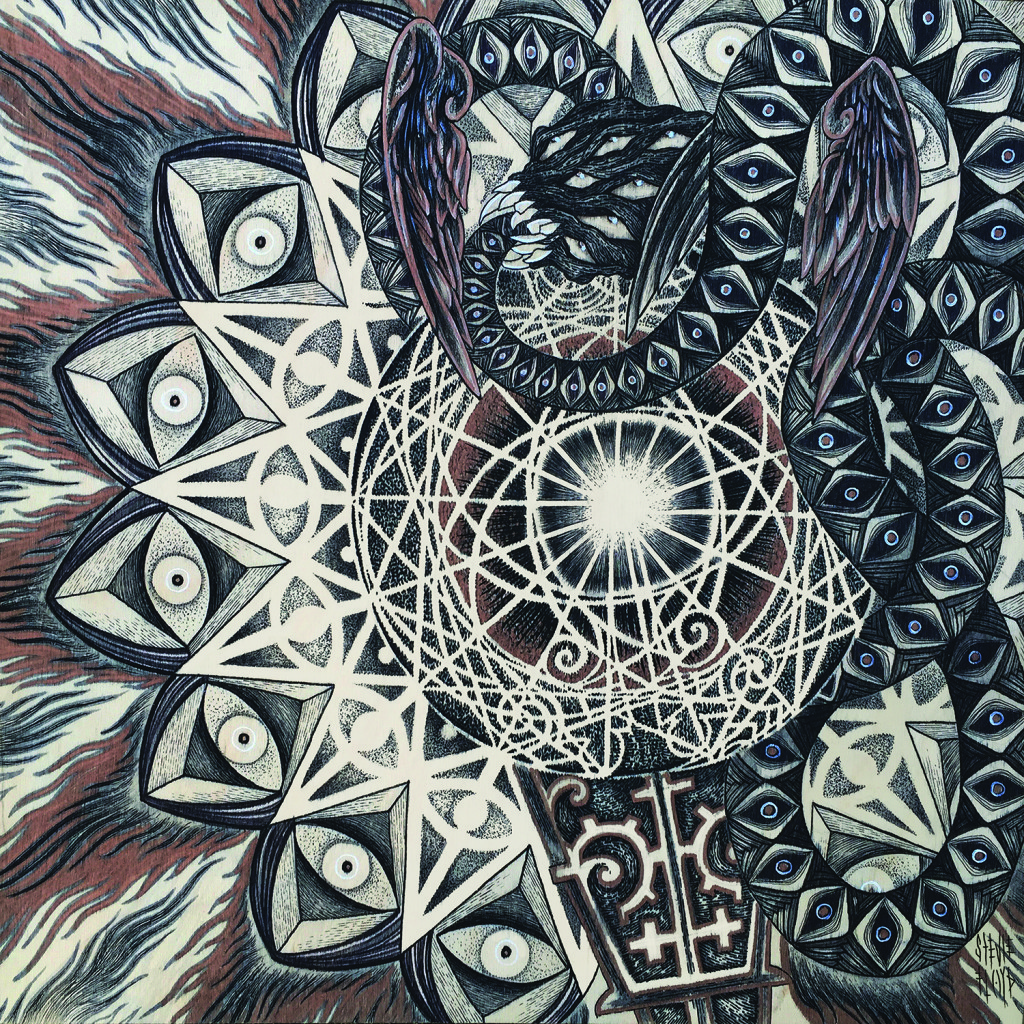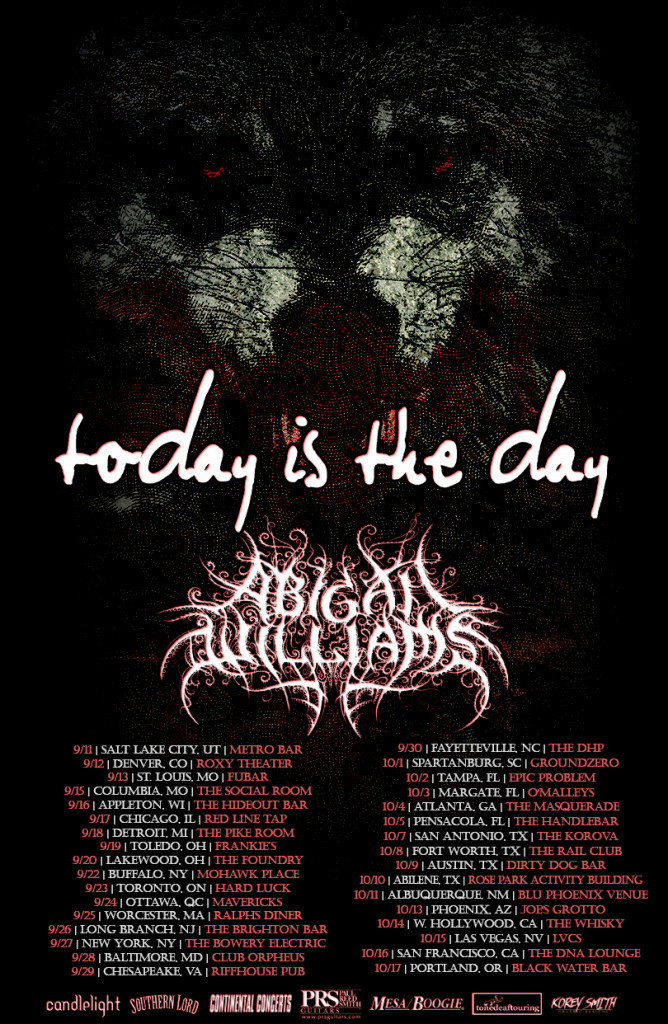 http://www.facebook.com/abigailwilliamsofficial
http:/www.candlelightrecordsusa.com
http://www.facebook.com/candlelightrecords