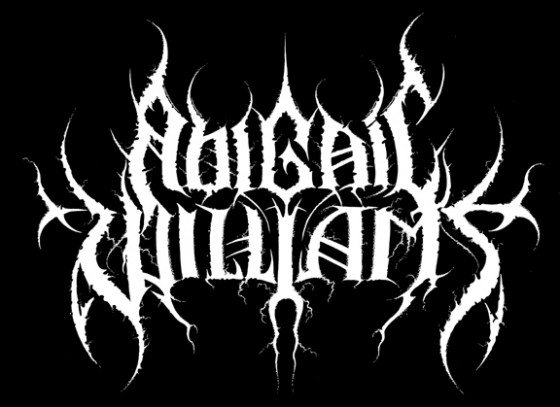 American black metal outfit ABIGAIL WILLIAMS are in the final stages of mixing for their anticipated full-length album right now. The title of the forthcoming opus is now confirmed as Becoming, confirmed by Candlelight Records for release in North America on January 24, 2012, marking ABIGAIL WILLIAMS' third full-length release for the label.
Becoming was recorded in various warehouses throughout Los Angeles with frontman Ken Sorceron handling the mixing, mastering, production and engineering duties for the entire album. The final track listing, album art and more will be unleashed in the weeks ahead as the record nears release.
Following a warm-up headlining gig tonight in Trenton, New Jersey, ABIGAIL WILLIAMS will be providing support for Norway's black metal legends Mayhem as their massive thirty-six date North American tour gets underway this Wednesday in Baltimore. Hate and Keep Of Kalessin will both provide support for the entire trek as well, and ABIGAIL WILLIAMS' labelmates Woe will also perform in eight cities of the tour.
Following the tour with Mayhem, ABIGAIL WILLIAMS will continue touring through the new year in support of Becoming, with full stateside tours supporting Dark Funeral and then Deicide already confirmed for the first quarter of 2012, and much more in the planning stages for the months ahead.
ABIGAIL WILLIAMS Tour Dates:
11/01/2011 Championship Bar – Trenton, NJ (AW one-off/headlining show)
ABIGAIL WILLIAMS North American Tour:
with Mayhem, Hate, Keep Of Kalessin
11/02/2011 Sonar – Baltimore, MD
11/03/2011 The Gramercy Theatre – New York, NY
11/04/2011 Trocadero – Philadelphia, PA
11/05/2011 Montage Music Hall – Rochester, NY *
11/06/2011 The Palladium – Worcester, MA *
11/07/2011 Imperial – Quebec City, QC *
11/08/2011 Mavericks – Ottawa, ON *
11/10/2011 The Opera House – Toronto, ON *
11/11/2011 Peabody's – Cleveland, OH *
11/12/2011 Blondie's – Detroit, MI *
11/13/2011 Reggie's Rock Club – Chicago, IL *
11/14/2011 Station 4 – St. Paul, MN
11/15/2011 Crocks – Thunder Bay, ON
11/16/2011 The Osbourne Village Inn – Winnipeg, MB
11/17/2011 Exchange – Regina, SK
11/18/2011 Starlite Room – Edmonton, AB
11/19/2011 Dickens – Calgary, AB
11/21/2011 Rickshaw Theater – Vancouver, BC
11/22/2011 El Corazon – Seattle, WA
11/23/2011 Hawthorne Theater – Portland, OR
11/25/2011 The Grand Ballroom – San Francisco, CA
11/26/2011 Galaxy Theatre – Santa Ana, CA
11/27/2011 House Of Blues – West Hollywood, CA
11/28/2011 The Clubhouse – Tempe, AZ
11/29/2011 The Complex – Salt Lake City, UT
11/30/2011 Bluebird Theater – Denver, CO
12/02/2011 Trees – Dallas, TX
12/03/2011 Backstage Live – San Antonio, TX
12/04/2011 Emo's – Austin, TX
12/05/2011 Scout Bar – Houston, TX
12/06/2011 The Hangar – New Orleans, LA
12/07/2011 The Club – Orlando, FL
12/08/2011 The Masquerade – Atlanta, GA
12/09/2011 Phoenix Hill Tavern – Louisville, KY
12/10/2011 Tremont Music Hall – Charlotte, NC
12/11/2011 Jaxx – Springfield, VA
[* = w/ Woe]
http://www.facebook.com/abigailwilliamsofficial
http://www.myspace.com/abigailwilliams
http:/www.candlelightrecordsusa.com
http://www.myspace.com/candlelightrecordsusa