photos by Pemalyn Hessing
No Clean Singing is now hosting an exclusive stream of Gateways To Resplendence, the debut from Minneapolis/Chicago-based avant/improvisational death metal quartet ABHORRENT EXPANSE, in advance of the album's release this Friday.
The members of ABHORRENT EXPANSE collectively hail from notable bands including Zebulon Pike, Celestiial, Obsequiae, and more, however, the output of this act is created in a much more spontaneous, improvisational manner. The ten movements on their first album Gateways To Resplendence were improvised live at Signaturetone Recording in Minneapolis on October 8th, 2020, the album recorded, mixed, and mastered by Adam Tucker (Blue Ox, Wanderer, Sunless, Void Omnia). The record was completed with cover artwork by David Jorquera and design by Bill Harris.
Bassist Brian Courage writes, "The initial idea for this group goes back to my first time playing with Luke and Tim in 2013. After a series of duo and trio gigs over the years, the four of us were finally able to converge in Minneapolis in the fall of 2020. It took another year and a half (to the day!) to get all the necessary pieces in place. This is easily one of the most challenging and rewarding projects I've ever been a part of. I'm very proud of how the record turned out and can't wait to share our beautiful abomination with the world!"
Alongside their early stream of the album, No Clean Singing's clinical dissection of the material reports in part, "The band must have had a big armory of instruments and effects to pull off this album, as well as mental access to a cornucopia of musical stylings… it turns out that death metal is only one of the ingredients in this madness. You could also pick out strands of black metal, funeral doom, noise, and of course free jazz. The musicians challenged themselves; their music will challenge you. But it's a challenge well worth taking if your tastes include appetites for things adventurous, and things mad."
Explore the depths of ABHORRENT EXPANSE's Gateways To Resplendence through the portal of No Clean Singing now at THIS LOCATION.
Gateways To Resplendence will see release this Friday, April 8th, on CD/digital through Amalgam Music HERE and on limited cassette/digital via Lurker Bias HERE.
Watch the previously released videos for "Frost Suffocation" HERE and "Arcturian Nano Diamonds From The Tranquil Abyss" HERE.
Tomorrow, ABHORRENT EXPANSE will embark on a trio of headlining release shows across the Midwest in conjunction with the record's street date. The band will invade Minneapolis tomorrow, April 5th, Milwaukee April 6th, and Chicago April 7th. All three shows will see the band supported by their friends in tech death metal act Sunless, with Herske, Zipper, Bruce Lamont, and others also providing support along the way. More widespread touring is to be expected later in the year.
ABHORRENT EXPANSE Tour Dates:
4/05/2022 Icehouse – Minneapolis, MN w/ Sunless, Herske [info]
4/06/2022 X-Ray Arcade – Milwaukee, WI w/ Sunless, Zipper, Deorbit, Devin Drobka [info]
4/07/2022 Cobra Lounge – Chicago, IL w/ Sunless, Bruce Lamont [info]
Abstract, ecstatic, and pummeling, ABHORRENT EXPANSE's Gateways To Resplendence articulates the unspeakable dread which dwells in the sepulchral caverns of the mind. A grotesquely improvised manifesto plumbing from the depths of blackened death, funeral doom, noise, and free jazz, it defies the listener to decipher its riddles and confront its paradoxes. The ensemble builds on the deep history of collaboration between its four members to present a new way forward. Many duo and trio gigs helped them develop a new musical lexicon uniting the raw sonic intensity of extreme metal with the wide spectrum of textures common to free improvisation. By the time Erik Fratzke (Zebulon Pike, Happy Apple) and Tim Glenn (The Blight, Celestiial, Obsequiae) joined Brian Courage and Luke Polipnick in the studio, uniting the full quartet for the first time, the connection was immediate. Adam Tucker at Signaturetone Recording, a brilliant engineer and musician in his own right, used a variety of unorthodox techniques to help the band convey their vision. The resulting album is awash with contradictions, an organic, multifaceted, and deeply challenging listening experience that will push fans of both genres to their limits.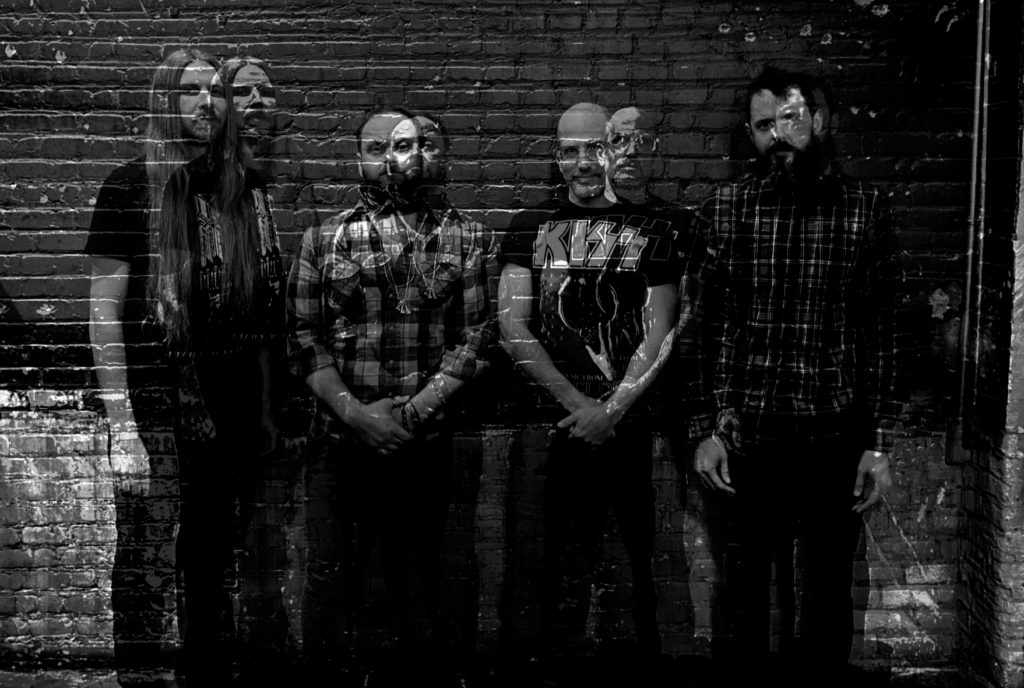 https://www.instagram.com/abhorrent_expanse
https://www.amalgamusic.org
https://www.facebook.com/amalgamusic
https://lurkerbias.bandcamp.com
https://www.facebook.com/lurkerbias