In just over one week, Minneapolis/Chicago-based avant/improvisational death metal quartet ABHORRENT EXPANSE will release their debut album, Gateways To Resplendence. Today, the band presents a massive video for the record's "Arcturian Nano Diamonds From The Tranquil Abyss," hosted exclusively by Invisible Oranges.
While the members of ABHORRENT EXPANSE hold rank in notable bands including Zebulon Pike, Celestiial, Obsequiae, and more, the output of this act is created in a much more spontaneous, improvisational manner. The ten movements on their first album Gateways To Resplendence were improvised live at Signaturetone Recording in Minneapolis on October 8th, 2020, the album recorded, mixed, and mastered by Adam Tucker (Blue Ox, Wanderer, Sunless, Void Omnia). The record was completed with cover artwork by David Jorquera and design by Bill Harris.
The video for the mammoth fifteen-minute-long "Arcturian Nano Diamonds From The Tranquil Abyss" was filmed in real time with the band's improvisational performance of the song. Vocalist/guitarist Luke Polipnick reveals, "This is one of the last things we recorded at the session. It represents an attempt to create a swirling, monolithic sound mass and a sense of time being suspended. Brian and Erik are playing these huge drones for much of it, while Tim and I explore some of the most overtly 'free jazz' territory of the record. We reach a final blasting plateau before it recedes into scraping acoustic noise and nothingness."
Invisible Oranges writes in part of the movement, "The track feels less like a song built around a specific structure, and more of a performance designed to capture the sensation of intense, escalating pressure in a void like the name seems to suggest. The grinding, abrasive blast beats near the end firmly remind listeners of the band's ties to extreme metal (featuring members of Zebulon Pike, Celestiial, and Obsequiae) and exemplify the album's inherent suspense. Especially due to its unplanned nature, even the quietest moment on Gateways To Resplendence can potentially turn into a crushing outburst without warning: so, even the most non-metal moments play into a choking, intense approach to death metal that tightens its grip further the weirder it gets."
Immerse yourself in ABHORRENT EXPANSE's engulfing "Arcturian Nano Diamonds From The Tranquil Abyss" video first through Invisible Oranges at THIS LOCATION.
Gateways To Resplendence will see release on CD and digitally through Amalgam Music and a limited run of 50 tapes via Lurker Bias on April 8th. Find CD/digital preorders HERE and cassette/digital preorders HERE and watch the previously released "Frost Suffocation" video HERE.
ABHORRENT EXPANSE will embark on a trio of headlining release shows across the Midwest in conjunction with the record's street date. The band will invade Minneapolis, Milwaukee, and Chicago on April 5th through 7th, and will see them supported by their friends in tech death metal act Sunless alongside others. Additional live dates and more widespread touring is to be expected later in the year.
ABHORRENT EXPANSE Tour Dates:
4/05/2022 Icehouse – Minneapolis, MN w/ Sunless, Herske [info]
4/06/2022 X-Ray Arcade – Milwaukee, WI w/ Sunless, Zipper, Deorbit, Devin Drobka [info]
4/07/2022 Cobra Lounge – Chicago, IL w/ Sunless, Bruce Lamont [info]
Abstract, ecstatic, and pummeling, ABHORRENT EXPANSE's Gateways To Resplendence articulates the unspeakable dread which dwells in the sepulchral caverns of the mind. A grotesquely improvised manifesto plumbing from the depths of blackened death, funeral doom, noise, and free jazz, it defies the listener to decipher its riddles and confront its paradoxes. The ensemble builds on the deep history of collaboration between its four members to present a new way forward. Many duo and trio gigs helped them develop a new musical lexicon uniting the raw sonic intensity of extreme metal with the wide spectrum of textures common to free improvisation. By the time Erik Fratzke (Zebulon Pike, Happy Apple) and Tim Glenn (The Blight, Celestiial, Obsequiae) joined Brian Courage and Luke Polipnick in the studio, uniting the full quartet for the first time, the connection was immediate. Adam Tucker at Signaturetone Recording, a brilliant engineer and musician in his own right, used a variety of unorthodox techniques to help the band convey their vision. The resulting album is awash with contradictions, an organic, multifaceted, and deeply challenging listening experience that will push fans of both genres to their limits.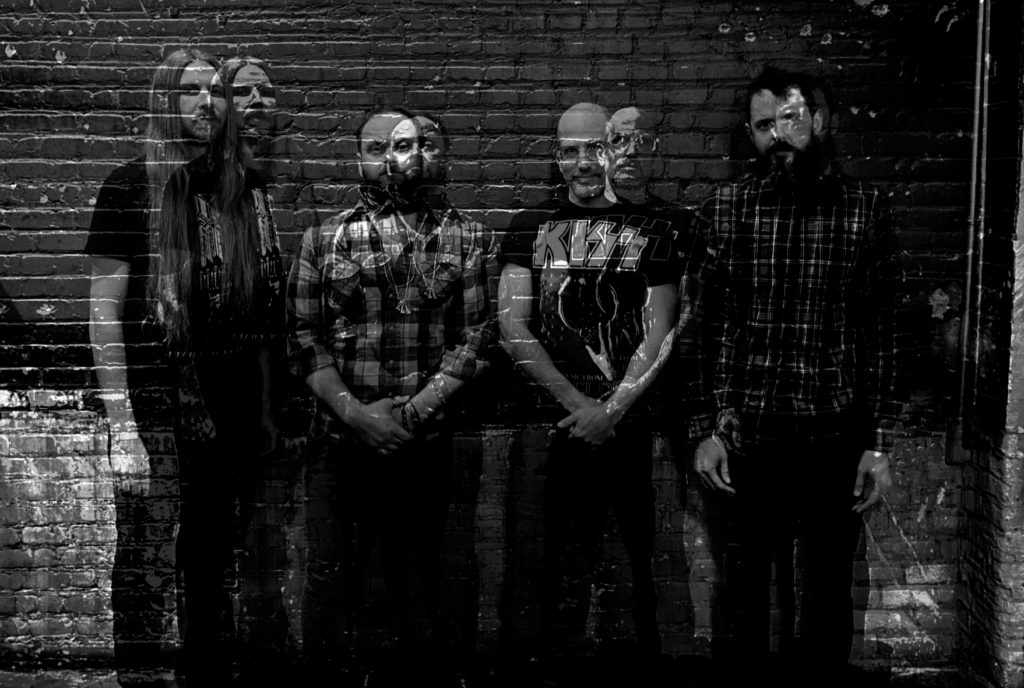 photo by Pemalyn Hessing
https://www.instagram.com/abhorrent_expanse
https://www.amalgamusic.org
https://www.facebook.com/amalgamusic
https://lurkerbias.bandcamp.com
https://www.facebook.com/lurkerbias