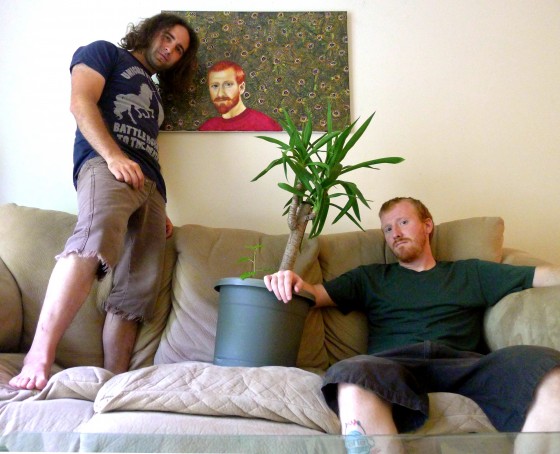 New Jersey's progressive/regressive instrumental metal duo A FUCKING ELEPHANT has loaded up the shrimp wharf with several weeks of provisions for their latest string of shows. The January 2013 tour insanity will kick in this Friday with a semi-local show in New Brunswick, followed by over two weeks of additional cities throughout the East Coast and upper crust of the Midwest set to get the gruesome twosome's mangled instrumentally-challenging/vocally-challenged live molestation. The duo is touring in support of their greasy new Seven Inches 7″, set for emission via the band's own Nefarious Industries officially on January 22nd.
To help kick the tour off in style, today A FUCKING ELEPHANT have whipped out Seven Inches for your auditory displeasure via BrooklynVegan. Go wrap your legs (or ears) around both tracks RIGHT HERE.
Featuring two brand new A FUCKING ELEPHANT songs, including the hit single "A Bunch of Good Looking Roundeyes" as well as the opening love anthem "I'm Addicted to Drugs & Sex and I Want You to Choke Me," the 7″ was recorded with engineer Colin Marston (Krallice, Dysrhythmia, Behold… The Arctopus). The wax pressing will be limited to 500 copies overall — 250 on black vinyl and 250 on yellow — and will be available early at the shows on the tour.
A FUCKING ELEPHANT January Tour:
1/04/2013 Court Tavern – New Brunswick, NJ w/ Ex Wife, Holy City Zoo, Ovlov, Two Inch Astronaut
1/05/2013 JR's Bar – Philadelphia, PA w/ Church, No Strayer, Cadaveric Spasm, Elk Hunt
1/06/2013 The Cave – Chapel Hill, NC
1/07/2013 The Wormhole – Savannah, GA
1/08/2013 Backbooth – Orlando, FL w/ Bog Prophet, Infinite Earths
1/09/2013 House show – Tallahassee, FL
1/10/2013 The Squeaky Lizard – Ocean Springs, MS w/ Ostrov
1/11/2013 The Handlebar – Pensacola, FL w/ Ostrov, Slowpoke Rodriguez
1/12/2013 Ziggy's – Chattanooga, TN w/ Uncle Touchy, Dyess, The Best of Us
1/13/2013 90 Proof – Knoxville, TN w/ Cryptodira, FXZero, Lucid, Scent of Remains
1/14/2013 Ultra Lounge – Chicago, IL w/ Arbogast, Taken By The Sun, Noaidi
1/15/2013 Berkley Front – Detroit, MI w/ Coffin Feeder, Snakewing
1/16/2013 Annabell's Lounge – Akron, OH
1/17/2013 House show – Ithaca, NY w/ BRIAN!, Cerulean
1/18/2013 Home Towne Tavern – Ronkonkoma, NY w/ Bangladeafy, Resolution 15, Pluto & the 2012s
1/19/2013 Tuscan Café – Warwick, NY w/ Pigeon
1/20/2013 Public Assembly – Brooklyn, NY w/ Hannibal Montana, Noxious Foxes, Multitudes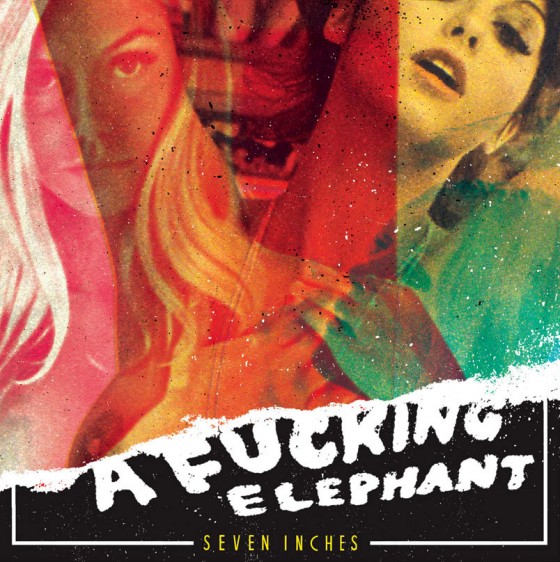 http://www.facebook.com/AFElephant
http://www.facebook.com/NefariousIndustries
http://www.nefariousindustries.com