Today, California skacore collective 8 KALACAS shares an official video for "Frontera," the second single from their new album, Fronteras, set for release March 25th through Atomic Fire Records.
Influenced by the Mariachi and Cumbia traditions of Mexico while also being true children of a globalized world, 8 KALACAS stands for a new era in rock and metal music; music for anyone who feels at home in these intoxicating tunes. Hence their band name, with "calaca" meaning skull in Spanish. "No matter who you are, the color of your skin, the type of people you love, what god you believe in, the poverty, or the wealth: when you die, the only thing left is the fucking kalaca."
Comments the band of their latest single, "'Frontera' is a survival saga and a mighty monument of personal freedom and self-determination. This is what it's like to be a Mexican who has to cross the border, try to survive the economic hardships in the US, and fight against the system that is working hard to hold you down. We dedicate this song to all of our brothers and sisters who leave everything behind to look for better lives for themselves and their families. Hasta la victoria siempre!"
View 8 KALACAS' "Frontera" video HERE.
View the band's previously released video for "R2rito" HERE.
Fronteras will be available on CD with a bonus DVD including video clips, documentary, and a live acoustic session, on vinyl with black and orange and black variants, and all digital platforms.
Preorder and presave the album HERE.
Additionally, preorders for the band's special "Mutante" 7″ (limited to 500 copies), which includes the exclusive B-side "El Borrego," a cover version of the Cafe Tacvba track featuring a guest appearance by Suicide Silence drummer Alex Lopez, are also available.
Fronteras Track Listing
Frontera
Pudrete
Mutante
Esquizofrenia
R2rito
Lobios Negros
Luna
Garras
Luz Y Fer
Gato
Flatline
1941
On Fronteras, imagine a blend of the very early frenzy of System Of A Down, the heaviness of Slipknot, and the explosive energy of Social Distortion in a Mexican setting and multiply it tenfold and you might come close to the rabid intensity that is 8 KALACAS (spoken: "Ocho Kalacas"). Not so much an ordinary band than it is a tidal wave of bristling energy, hard-hitting music, and biting social commentary, this Californian skacore septet is set on conquering the world with their astounding musical exorcism.
The energy level on Fronteras is so high it will turn any fan of extreme and extremely uplifting music into an ecstatically banging, moshing, jumping, or dancing dervish. "People see us and listen to us when they want to relieve their frustrations, when they want to celebrate their happiness, or just to share a night or a feeling they have. They keep us moving forward, and we do not plan on letting them down." Taking their Latin roots and their Californian upbringing and ingeniously warping the two into this behemoth of an album, 8 KALACAS genuinely brings something new and exciting to the table. "More than anything, it demonstrates to us that nothing is impossible," the band says of their wild musical ride. "We started as a garage band, and now we're living a dream that many people thought was impossible. We did that by blending together the sounds that influenced us throughout our lives and creating this world of Latin skacore. It's an honor to be able to represent our communities and have the opportunity to share those musical traditions to the world in our own way."
8 KALACAS:
Sr. Kalaca – vocals
Getse – vocals
Adam – drums
Sick – bass
Steve – guitar
Choriz – trumpet
Gio – trombone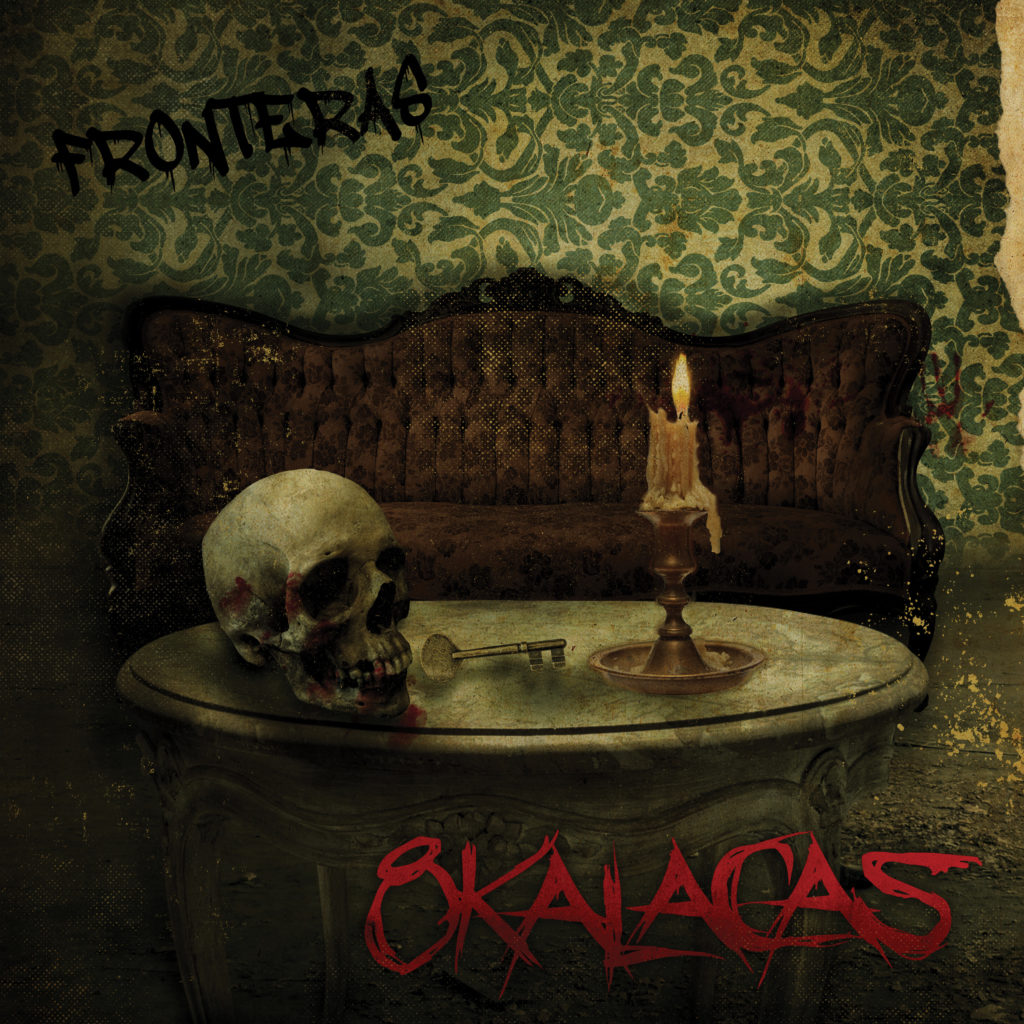 http://www.facebook.com/8kalacas
http://www.instagram.com/ocho_kalacas
http://www.youtube.com/user/8kalacasofficial
http://www.atomicfire-records.com
http://www.facebook.com/atomicfirerecords
http://www.instagram.com/atomicfirerecords
http://www.twitter.com/atomicfirerec