[Photo by James Rexroad]
Following two furiously sold-out nights at renowned Brooklyn rock bar, Saint Vitus, as well as their mammothly efficacious European trek before that, Portland's most prized doom craftsman, YOB, will return to the stage this Spring for a North American run supporting progressive black metal technicians, Enslaved. Slated to commence on March 5th in San Diego, the sixteen-date excursion will make its way across the country, coming to a close on March 24th in Boston. Additional support will be provided by Ecstatic Vision.
YOB w/ Enslaved, Ecstatic Vision:
3/05/2015 Brick By Brick – San Diego, CA
3/06/2015 Rey Theatre – Los Angeles, CA
3/07/2015 Slim's – San Francisco, CA
3/09/2015 Hawthorne Theater – Portland, OR
3/10/2015 Rickshaw Theatre – Vancouver, BC
3/11/2015 Corazon – Seattle, WA
3/13/2015 Bar Deluxe – Salt Lake City, UT
3/14/2015 Summit Music Hall – Denver, CO
3/16/2015 Mill City Nights – Minneapolis, MN
3/17/2015 Thaila Hall – Chicago, IL
3/19/2015 Opera House – Toronto, ON
3/20/2015 Les Foufounes Electriques – Montreal, QC
3/21/2015 Gramercy Theatre – New York, NY
3/22/2015 Union Transfer – Philadelphia, PA
3/23/2015 Baltimore Soundstage – Baltimore, MD
3/24/2015 Sinclair – Boston, MA
YOB will be touring in support of their critically-adored Clearing The Path To Ascend full-length, released early this Fall via Neurot Recordings. Recorded at Gung Ho Studio in Eugene alongside longtime YOB comrade/iconic sound wizard, Billy Barnett and mastered by Brad Boatright (Sleep, Beastmilk, Nails) at Audiosiege, Clearing The Path To Ascend has won the praise of major media outlets globally, including Rolling Stone who placed the record at the coveted #1 spot on their 20 Best Metal Albums Of 2014 noting, "The seventh album from Oregon doom metal sky-gazers, YOB, … makes perfect bedfellows of volume and beauty, pain and transcendence." The esteemed publication further commends the record noting, "Opener 'In Our Blood' extends a simple riff into complex arches, tracing [vocalist Mike] Scheidt's voice as it moves from an exquisite falsetto to a death-metal bellow in the course of sixteen-minutes. And during the colossal closer 'Marrow' – possibly the best metal song of the year, one that uses low notes to play uplifting melodies – Scheidt sings 'Time will fall inside the dream.' His voice suddenly reaches out like a clarion's call, clear and telling and beautiful. It's a pronouncement from the living, a semaphore pointing into the future." Elsewhere the record placed at #7 on Decibel's Top 40 Albums Of 2014, #9 on Wondering Sound's 25 Best Metal Albums Of 2014, #1 on About.com's 2014 Best Heavy Metal Albums List, #11 on Stereogum's Top 50 Albums Of 2014, #9 on Spin's 20 Best Metal Album's Of 2014, #9 on Metal Assault's Best Albums Of 2014, and #1 on Free Williamsburg's 10 Best Metal Albums Of 2014 among so many other lists both published and in the works.
YOB's Clearing The Path To Ascend is available now via Neurot Recordings HERE.
"Mike Scheidt's songwriting has never been stronger or more dynamic… a masterful return to form by an American doom powerhouse." – Decibel
"An absolute monument of musicianship, songcraft, and raw emotion, this hour-plus slab of gut-wrenching, god-toppling doom, crafted by frontman Mike Scheidt in the wake of divorce and the decision to stop taking anti-depressants, operates on a grander scale, both sonically and philosophically, than any other album this year." – Free Williamsburg
"For all its heaviness, the album is disarmingly meditative, relying less on forcing the mood for the listener and entrusting that the human commonalities of love, loss, fear, and hope threaded throughout the music will render an altogether familiar place of comfort and strength within the listener." – Steel For Brains
"The sound on Clearing The Path To Ascend is tactile: You can practically feel vocalist/guitarist Mike Scheidt's callused hands sliding up and down the guitar neck…This isn't a case of fixing what was broken; it's about becoming greater than they already were." – Wondering Sound
"The closing, sprawling eighteen-minute plus 'Marrow' takes every previously visited songwriting element on Clearing The Path To Ascend and brings it all together into beautifully melancholic combination of heaviness and melody, a fitting capstone to a gem of an album." – About.com
"Clearing The Path To Ascend is YOB at their most frenzied ('Nothing To Win') as well as their gentlest ('Marrow'), but taken as whole, its four songs feel like the seasons or the elements: powerful, eternal, wondrous, and bigger than all of us." – Stereogum
"…Mike Scheidt continues to drive his band YOB to new heights of epic, darkly spiritual doom without consideration for trends, self-consciousness or the whims of fickle consumers. At sixty-two minutes yet only four songs, Clearing The Path To Ascend rewards the patient while almost deliberately snubbing the ADD set… Scheidt uses art as catharsis, and that means you as listener as well if you want to take that journey with him." – Metal Injection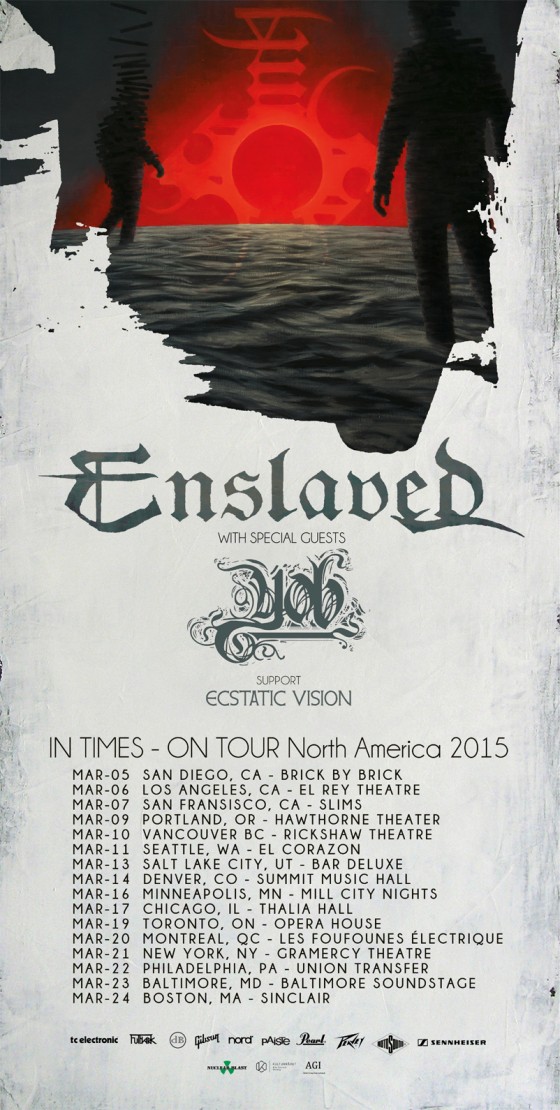 http://www.facebook.com/pages/Yob/36708497970
http://www.neurotrecordings.com
http://www.facebook.com/neurotrecordings