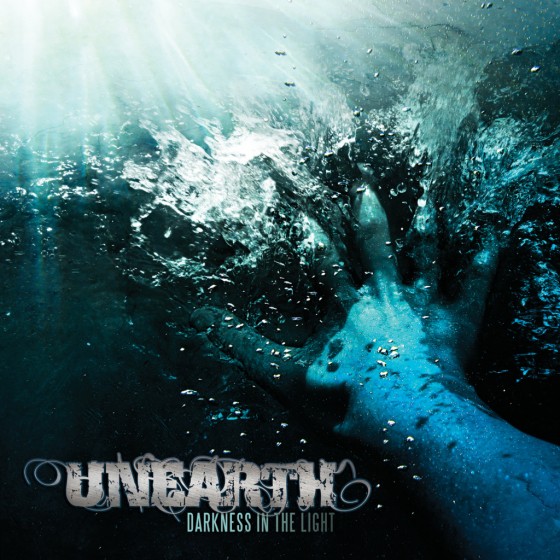 Today, Liquid Metal (SiriusXM 40) will host the exclusive premiere of UNEARTH's "Shadows In The Light," the third track off the band's upcoming and eagerly-anticipated Darkness In The Light full-length!
Said vocalist Trevor Phipps: "'Shadows In The Light' is a tune that showcases everything UNEARTH has ever brought to the table from the aggressive to melodic sides both musically and vocally. This is probably the most 'dynamic' song on the album, but also one of the hardest hitters… and the catchiest. We set out to make this album heavy as hell, while also keeping the listener interested with some memorable moments. We hope this tune becomes a staple in our live set this summer and beyond. Lyrically the song is about never standing down even when your enemies or any sort of personal or worldly defeat seems to be bearing down on you."
To check out "Shadows In The Light," tune in to Liquid Metal TODAY at 4:00 PM (EST)!
Darkness In The Light is UNEARTH's fifth full-length in a discography that's placed the band among the most prolific, evolving and plainly ravaging modern metal acts to come out of the U.S. Slated for North American release via Metal Blade Records July 5, the 11-track long player was recorded at Zing Studios in Westfield, Massachusetts with producer (and Killswitch Engage guitarist) Adam Dutkiewicz and mixed at Audiohammer Studios in Sanford, Florida by Mark Lewis (The Black Dahlia Murder, Whitechapel, Trivium, et al). Sitting in on drums during the recording was Justin Foley of Killswitch Engage/Blood Has Been Shed.
http://www.darknessinthelightalbum.com
http://www.unearth.tv
http://www.facebook.com/unearthofficial
http://www.twitter.com/unearthofficial
http://www.myspace.com/unearth
http://www.siriusxm.com/liquidmetal