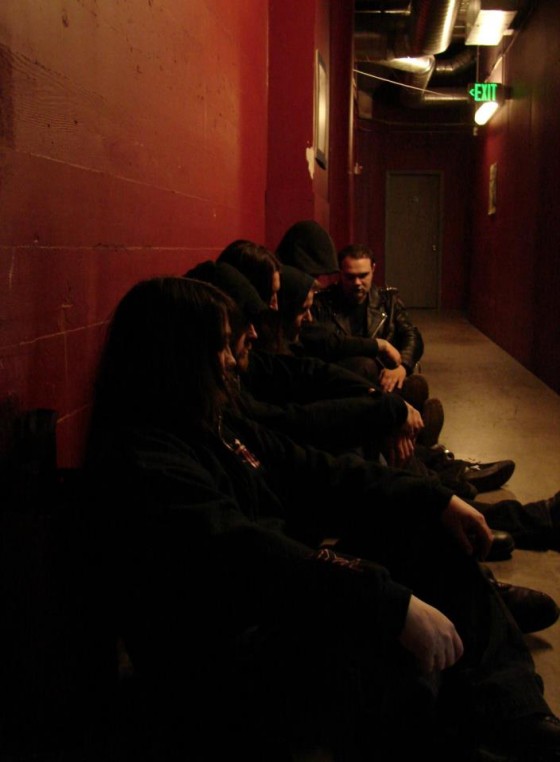 Italian metal label Kolony Records this week discloses the official worldwide release dates for To Sail Black Waters, the pending debut album from Oakland, California's ambidextrous progressive doom collective, SECRETS OF THE SKY.
SECRETS OF THE SKY projects a unique brand of cinematic, cerebral, atmospheric metal with a persuasion towards doom metal and even more blackened influences citing The Ocean, Opeth, Isis, Agalloch and others. On To Sail Black Waters, three of the band's whopping six-member lineup each make contributions with multiple instruments, layering synth/keys, violins and an array of vocal styles atop the crushing rhythm section and massive triple guitar attack, the resulting four massive tracks a dense and stunning, forty-one minute opus. The booming, pristine production of the album magnifies the band's power with impeccable clarity, the outcome of a massive spread-out eight month period of recording sessions at Trident Studios with engineer/producer Juan Urteaga (Testament, Machine Head, Cattle Decapitation).
Kolony will release To Sail Black Waters early this Fall, the album now confirmed to become available throughout Europe on October 4th and 5th, and in North America on October 8th. Preceding the album's release, SECRETS OF THE SKY will soon unleash their new video for the song "Decline," which they filmed with director Andrew Nethery in Los Angeles back in June, and which promises to be an amazing visual depiction of this already epic crusher. For now, listen to the audio of "Decline" which Decibel Magazine hosted an exclusive release of at the turn of the year before SOTS had signed with Kolony, HERE.
With much more touring in the planning stages for the months surrounding the release of To Sail Black Waters, SECRETS OF THE SKY continues to lock down regional gigs, including a hometown show next week at The Stork Club, as well as a spot on the Many Faces Of Doom Showcase hosted by Church of the 8th Day in Los Angeles in early October alongside Author & Punisher, Chiildren, In The Silence and more.
SECRETS OF THE SKY Live:
8/06/2013 Stork Club – Oakland, CA w/ Lightsystem, Lament Cityscape
10/06/2013 The Joint – Los Angeles, CA @ The Many Faces Of Doom [info]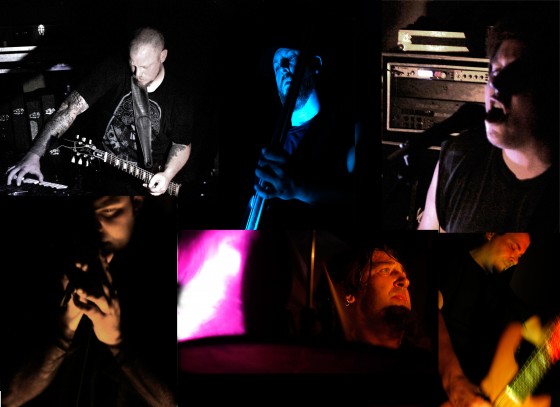 http://www.facebook.com/secretsofthesky
https://twitter.com/secretsofthesky
http://www.kolonyrecords.com
https://www.facebook.com/kolonyrecords
https://twitter.com/kolonyrecords