With the October 14th release date for RINGS OF SATURN's second LP, Lugal Ki En, rapidly approaching, another brand new single has been declassified and is now on public display through a lyric video for "Unsympathetic Intellect" at Revolver Magazine's website. The ninth of the album's twelve tracks which unarguably display the band's most innovative and damaging material to date, "Unsympathetic Intellect" not only bears some of the most beautifully eerie passages and debilitating low-end drops of the entire Lugal Ki En, the lyric video brings the equally otherworldly album art to vibrant life while the song's lyrics inundate the listener from all angles, the video created by Alex T. Reinhard of Brutal Productions.
Explore the "Unsympathetic Intellect" lyric video via Revolver Magazine at THIS LOCATION.
RINGS OF SATURN also released the track "Senseless Massacre" HERE and an extensive album trailer for Lugal Ki En HERE.
Unique Leader Records will release Lugal Ki En in North America October 14th and in Europe on the 17th, the album produced by Brette Ciamarra at Studio 344 (Kamikabe, Those Who Fear, Trophies) and the custom, conceptual art pieces created by Mark Cooper of Mind Rape Art. The LP version comes in two limited edition color varieties — purple and four-color splatter — bound in a gatefold sleeve with a digital download card. The album will also see CD and digital release. iTunes preorders, which include an instant download of "Senseless Massacre," are posted at THIS LOCATION. CD and LP bundles are available for preorder HERE.
RINGS OF SATURN will supply guest support for As Blood Runs Black for a five-week US run, beginning just days after the release of Lugal Ki En, with Upon This Dawning, Elitist, The Convalescence and Those Who Fear also on the tour. From October 23rd through November 29th, the thirty-city maelstrom will wind through the entire country and into Canada in a clockwise pattern, the mission beginning and concluding in California.
RINGS OF SATURN Tour Dates:
The Ground Zero Album Release Tour w/ As Blood Runs Black, Upon This Dawning, Elitist, Those Who Fear [*], The Convalescence
10/23/2014 118 West – Simi Valley, CA
10/24/2014 DNA Lounge – San Francisco, CA
10/25/2014 Studio Seven – Seattle, WA
10/26/2014 The Hop – Spokane, WA
10/27/2014 The Shredder – Boise, ID
10/29/2014 Mesa Theater – Grand Junction, CO
10/31/2014 Marquee Theater – Denver, CO
11/01/2014 Blue Moose – Iowa City, IA
11/02/2014 Amsterdam Bar & Hall – St. Paul, MN
11/04/2014 Mojoes – Joliet, IL
11/05/2014 Emerson Theater – Indianapolis, IN
11/06/2014 Frankies – Toledo, OH*
11/07/2014 Agora Ballroom – Cleveland, OH*
11/08/2014 Hard Luck – Toronto, ON*
11/09/2014 California Brew Haus – Rochester, NY
11/11/2014 Heirloom Arts Theatre – Danbury, CT*
11/12/2014 Coco 66 – Brooklyn, NY*
11/13/2014 Championship – Trenton, NJ*
11/14/2014 Empire – West Springfield, VA*
11/15/2014 The Firehall – Dillsburg, PA*
11/16/2014 Greene Street – Greensboro, NC*
11/18/2014 The Masquerade – Atlanta, GA*
11/20/2014 Backbooth – Orlando, FL*
11/21/2014 Epic Problem – Tampa, FL*
11/22/2014 Venue 1904 – Jacksonville, FL*
11/24/2014 Tomcats – Fort Worth, TX*
11/25/2014 Walters – Houston, TX*
11/26/2014 Dirty Dog – Austin, TX*
11/28/2014 Pub Rock – Phoenix, AZ*
11/29/2014 Chain Reaction – Anaheim, CA*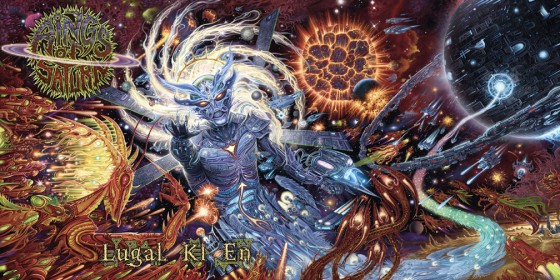 http://www.facebook.com/RingsofSaturnband
http://www.uniqueleader.com
http://www.facebook.com/UniqueLeaderRecords