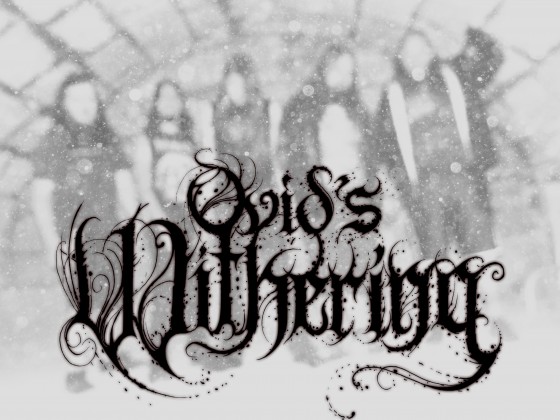 Unique Leader Records is pleased to unleash the reissue of Scryers Of The Ibis, the debut full-length from Florida-based theatrical blackened tech metallers and recent label signees, OVID'S WITHERING, this March.
Recorded by OVID'S WITHERING with additional mixing, and mastering by Aaron Smith (7 Horns 7 Eyes, Jeff Loomis) and stunning cover design by Julius Stiawan, Scryers Of The Ibis was originally self-released in 2013 and reaped critical accolades from underground media outlets globally for its eerily enticing blend of diabolic discord. Metal Injection christened the twelve-track offering, "one of the best, most well-written, well-played, well-produced, killer records of 2013," "a masterpiece," and, "a testament to creativity and the willingness to go above and beyond what your contemporaries are doing," No Clean Singing crowned it, "a fucking super-impressive debut," furthering that, "it hits ridiculously hard, has heavy as hell grooves, is insanely creative and ambitious, and breathes a lot of life into a bunch of genres that many folks were likely to write off otherwise," while Sputnik Music described in a near perfect 4/5 rating, "Full of haunting and epic synths, heavy chugging throughout, well placed interludes, and monstrous vocals with lyrics that speak of the great tales of Greek mythology, OVID'S WITHERING are a band that knows how to capitalize on their strengths." Added SFMedia.com, "This album is heavy, insane and brutal, but it is so much more at the same time. Scryers Of The Ibis is essential heavy music listening." Experience Scryers Of The Ibis below.
Named in part after Publius Ovidius, more commonly identified as Ovid, a Roman poet best known for the Metamorphoses, a 15-book continuous mythological narrative and among the most important sources of classical mythology, OVID'S WITHERING incorporates all the prime assets of death metal, symphonic black metal and metalcore into their own refined identity. While others dream, OVID'S WITHERING forges grandiose visions into tangible art.
Unique Leader Records will reissue the epic Scryers Of The Ibis on March 10th, 2015 digitally, on CD and double LP (tan and white wax). A selection of preorder bundles are currently available at THIS LOCATION. Stay tuned for further OVID'S WITHERING missives in the coming weeks.
http://www.facebook.com/ovidswithering
http://www.uniqueleader.com
http://www.facebook.com/UniqueLeaderRecords