This Island, Our Funeral is the latest long player from Scottish melancholic post-metallers, FALLOCH. Set for release in North America via Candlelight next week, the follow up to 2011's Where Distant Spirits Remain was tracked at London's Orgone Studios by Jaime Gomez Arellanu (Ghost, Cathedral, Ulver), and delivers nearly an hour's worth of dark, chilling odes of atmospheric beauty.
Metal Injection likens the record's sound to, "a gorgeous blend of the spirit of an Agalloch epic with the epic majesty of a band like Borknagar," while Lonesome Noise notes, "FALLOCH has created an album that soars above us like a bird of prey, so majestic, so gorgeous, yet ready to strike at any point without much warning. It's an album that fans of everything from Opeth to Jesu to Agalloch to Tool could find something to latch onto and one that deserves as many repeat listens as you're willing to give." Adds Metal Purgatory in a perfect 5/5 review, "If this album can teach us anything, it is that we all come from this Earth and that this will be our funeral grounds. The emotions and power behind this album is immense and incomparable to anything else you will experience…"
Delve into the forlorn world of FALLOCH's This Island, Our Funeral, currently streaming in full at Skulls 'N' Bones HERE.
Forged in Glasgow, Scotland in 2010 by Andy Marshall and Scott McLean and named after the Falls of Falloch waterfall in Crianlarich, FALLOCH draws inspiration from an assortment of genres from metal, atmospheric rock, post-rock and Scottish folk to minimalist composers like Arvo Pärt and Yann Tiersen. Formerly a duo, the band now features an expanded lineup of new vocalist/guitarist Tony Dunn, bassist Ben Brown, and drummer Steve Scott with founder/guitarist McLean.
FALLOCH's This Island, Our Funeral will be released in North America via Candlelight Records on January 27th, 2015. Preorders are currently available at THIS LOCATION.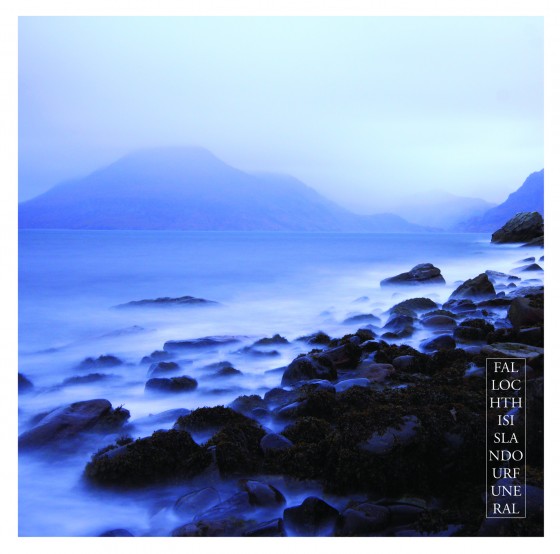 http://www.facebook.com/falloch
http:/www.candlelightrecordsusa.com
http://www.facebook.com/CandlelightRecordsUSA