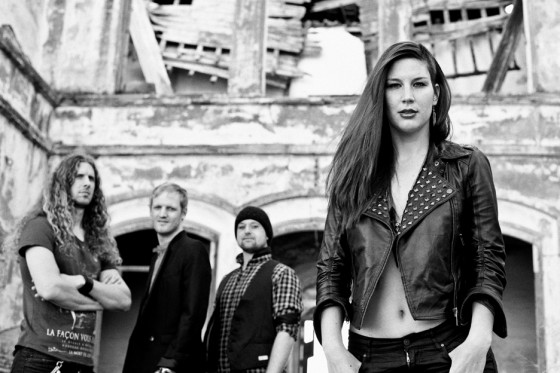 Dutch symphonic metal masters DELAIN have released an official video of the title track for their third and most massive album to date, We Are The Others, which was released earlier this year in North America via Sensory Records and in Europe via CNR Entertainment. The lyrics to "We Are The Others" were inspired by the hate crime against a British girl named Sophie Lancaster in 2007. She and her boyfriend were beaten comatose by a gang of youths, because of their Goth looks, and Sophie later died from her injuries. This tragedy sent shockwaves throughout the world.
Commented DELAIN vocalist Charlotte Wessels: "Sophie's story hit close to home for us, being part of a subculture ourselves but it's in no way an individual case; people are discriminated against – all the time, to the point of violence – based on their cultural or ethnic background everywhere. 'We Are The Others' is our own 'outsiders anthem' for everybody who, deliberately or not, diverts from the norm. Whether it's by looking different, acting different, or choosing a different path in life then is expected from you."
We Are The Others is an album littered with concepts in every aspect, from lyrically bridging fantasy with reality and actual events in history, to the steampunk-influenced cover art created by noted pop surrealist Glenn Arthur. DELAIN enlisted a massive production team for the recording, including Jacob Hellner (Rammstein, Apocalyptica), Fredrik Thomander and Anders Wikstrom (Scorpions, Backyard Babies), bringing every element of the album to life. As always fronted by the soaring, vibrant vocals of Charlotte Wessels and drenched in the glorious keyboard passages of band founder ex-Within Temptation keyboardist, Martijn Westerholt, We Are The Others boasts twelve of the most epic DELAIN hymns to date, with the North American version containing four additional live bonus tracks exclusive to this pressing.
"…these tunes are really damn catchy. For the most part, they stick to the same crunchy midtempo template, but they reinforce the formula with giant hooks. 8/10" – Outburn
"Addictive songwriting with the right balance of catchiness, Delain could out maneuver Within Temptation based on this output. 8/10" – Blistering
"…a solid modern symphonic metal album and it may be Delain's best album to date." – About.com
"…We Are The Others finds the band on a continuing course of symphonic metal, but with a refreshing injection of rock groove and accessibility. 4/5" – Dangerdog Music Reviews
"…one of the strongest records in this vein of metal to come out in a really long time… It's catchy, atmospheric, cathartic and soulful, without being generic and watered down or saturated in pretentious synth-nymphomania… 8/10" – Axis Of Metal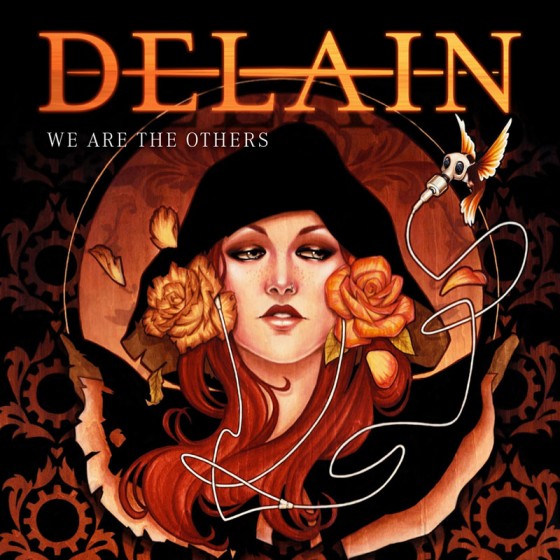 http://www.delain.nl
http://www.facebook.com/delainmusic
http://www.lasersedgegroup.com/labels/sensory-records
https://www.facebook.com/TheLasersEdge