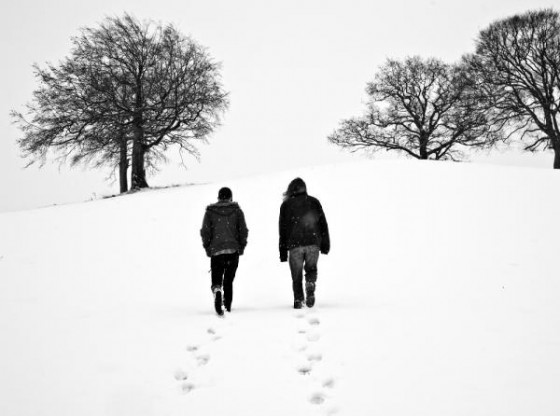 Candlelight Records confirms the worldwide signing of FALLOCH. Andy Marshall and Scott McLean joined their talents together only a year ago but have already found a curious and growing audience. The band, who combine a wide variety of styles including metal, post-rock and folk, are completing details for their debut album, Where Distant Spirits Remain, planned for release late summer.
Commented McLean of the signing, "We are extremely happy to be offered this chance to sign with such a well respected label, which throughout its many years has had so many influential albums/bands on its roster. From the classic albums from Emperor and the early albums of Opeth right through to new exciting acts such as Altar Of Plagues and Winterfylleth. We are looking forward to releasing our debut album through Candlelight, who are known for bringing many new and talented bands to the forefront of the metal scene. We hope to become a strong part of the Candlelight family and look forward to great things in the future."
Where Distant Spirits Remain was produced by Ronan Chris Murphy (Ulver, King Crimson) and is set to include seven songs that will showcase the band's unique blend of styles. Fans of Alcest, Agalloch, Primordial and others will embrace the band's somber and emotional sounds. The duo's lyrics focus around themes of nostalgia, sorrow, nature and longing.
FALLOCH add to Candlelight's new grouping of international signings, including Altar Of Plagues (Europe), Gnaw Their Tongues, The Living Fields, The Meads Of Asphodel and more. The duo plan to add musicians to their line-up in time for the album's release so that they can present their material live on stage. Further info to be announced soon….
http://www.myspace.com/falloch
http://candlelightrecordsusa.com