[photo by Natalie Newbold]
MetalSucks is hosting a premiere of "Star Death," the new single and video from eclectic new outfit GEMATRIA, as the band prepares for the release of their eponymous debut EP via Nefarious Industries in October. GEMATRIA is a collaboration between Ray Suhy (Six Feet Under, Cannabis Corpse, ex-East Of The Wall) and Steve Honoshowsky (Daughter Vision, Billy Martin's Fang Percussion, No Use For Humans).
Delivering a hypnotically riveting, intricately crafted, wholly singular progressive sound, GEMATRIA employs the mystical numerical system of Gematria, in the creation of new compositional structures, rhythms, and melodies. "Star Death" was the first song composed for this project.
MetalSucks proclaims with the "Star Death" video premiere, "Writing about music, the saying goes, is like dancing about architecture… but rarely has music defied description quite the way GEMATRIA's material does. It's… gothic, progressive electro-mathgaze-jazzcore?… We guarantee it is the most thought-provoking, unique thing you will hear today. And probably this week. And likely this month. Very possibly this year."
Honoshowsky notes, "The concept I used to compose this song is that the death of the star is a new beginning (in this case that's last section or outro section of the song). The sections leading up to it are composed of four melodies that cycle through three times. This is the number 21. When two and one vibrate, a new beginning is born." Offers Suhy, "Steve sent me this track to work on guitar parts for and I was blown away. I was immediately intrigued by the swirling synths and ominous bassline. My idea for this track was to have it build from acoustic guitar to full blown octave fuzz mayhem. What I love about playing over Steve's tracks is that they're so open and allow me to go in any direction that I want."
Immerse yourself in GEMATRIA's "Star Death" video at MetalSucks RIGHT HERE.
Nefarious Industries will release Gematria on all digital platforms and limited CD on October 19th; find preorders at the label webshop HERE and Bandcamp HERE.
The songs on Gematria were composed by using elements of gematria, a Qabbalistic numerological system of relating words to numbers, and the writings of Aleister Crowley to help generate rhythmic and melodic ideas. The tracks were initially conceived by Honoshowsky in his home studio using synths and electric percussion as well as heavily effected electric bass and guitars. Suhy then wrote melodies and textures over these tracks utilizing a chromatic, jazz-like approach to his parts while utilizing spitting, fuzzy guitar tones. The duo then entered Retromedia Studios in Red Bank, New Jersey to record guitars and mix and master the EP with Adam Vacarrelli, and Michael DelGrasso supplies a guest guitar solo to the track "Hyades."
Watch for additional audio premieres from Gematria to be issued in the days ahead and expect live shows to be announced soon.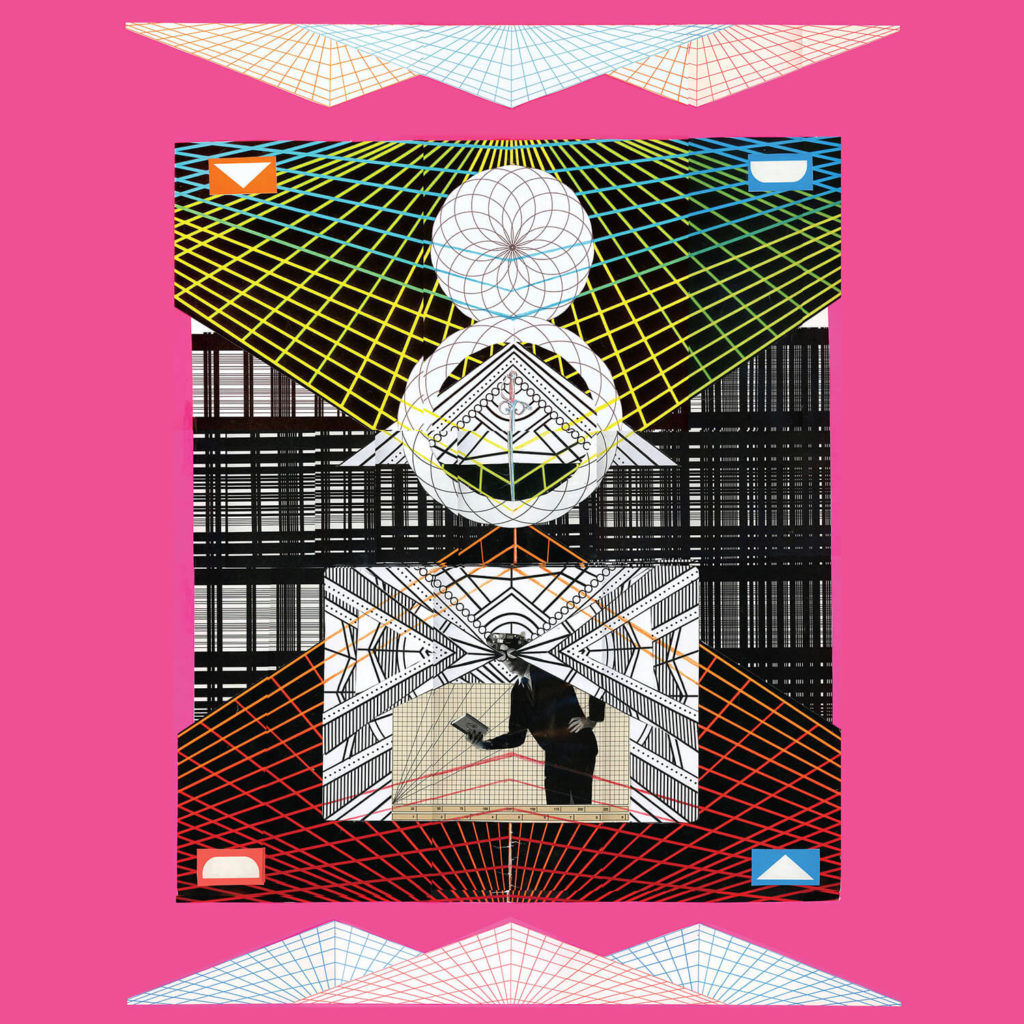 https://www.facebook.com/gematriamusic
http://gematria.bandcamp.com
https://www.instagram.com/gematriamusic
http://nefariousindustries.com
http://www.facebook.com/NefariousIndustries
http://www.twitter.com/NefariousInd
https://www.instagram.com/nefarious_industries