[photo by Paul Lee]
Revolver Magazine has opened a keg of top-tier hardcore from Los Angeles craft beer squad TRAPPIST, and their impending debut LP, Ancient Brewing Tactics, due out August 17th via Relapse Records. The new tune comes in the form of a video for the album's riotous "Victims Of A Bomber Raid."
Formed in 2014, TRAPPIST unites bassist/vocalist/brewer Chris Dodge (Spazz, ex-Infest, ex-Despise You, etc.), guitarist/vocalist/fermenter Phil Vera (Crom, Despise You, ex- -(16)-), and drummer/vocalist/bottler Ryan Harkins (co-owner of Grill 'Em All). TRAPPIST has one clear mission, to annihilate the listener with a storm of d-beat, crust punk, powerviolence, and hardcore all in the name of BEER. Picture Discharge-style punk and Xeroxed WWII photos with bombs replaced by casks, cans, and kegs.
This imagery comes to life in the video accompaniment to "Victims Of A Bomber Raid," of which the TRAPPIST brew-crew declares, "For those who don't know, a 'bomber' is slang for a 22oz beer bottle. With the state of the world today, the only solution is to drop as many 'bombers' as possible. It's a form of warfare we can truly get behind. Beers not bombs!"
"How many cool things can you pack into a single song?" Revolver Magazine asks, continuing, "you can count on the supergroup to conjure some of the magic that they've produced in the past. 'Victims Of A Bomber Raid' does have a d-beat feel and does nod to Cimex, but the ridiculous and nonsensical beer-related lyrics keep things fun and light despite the pummeling brutality underneath."
See "Victims Of A Bomber Raid" with TRAPPIST at Revolver Magazine RIGHT HERE.
For the ultimate sensory experience, TRAPPIST has recommended a specific beer pairing for listeners to drink along to each song on the album! "Victim Of A Bomber Raid" is paired with Surly Brewing Darkness Russian Imperial Stout.
Ancient Brewing Tactics deploys twenty-one tracks in thirty-three minutes; booze-induced chaos, bound to knock you on your ass faster than shotgunning a 15% Russian Imperial Stout. TRAPPIST rounds out their alcohol-fueled blasts with special guest appearances by Tony Foresta (Municipal Waste, Iron Reagan), Steve Brooks (Torche), and Blake Harrison (Pig Destroyer). NO CORPORATE BEER.
Ancient Brewing Tactics is due out August 17th on CD, LP, and digital via Relapse Records. Physical packages are available via Relapse.com HERE and digital downloads and streaming services where "Wolves In The Taproom" and "No Corporate Beer" are streaming HERE.
The band has also been added to Decibel Magazine's impending inaugural Beer & Metal Fest Los Angeles on December 1st and 2nd. TRAPPIST will perform alongside the likes of The Black Dahlia Murder, Khemmis, Triptykon, Pig Destroyer, Yob, Power Trip, Skeletal Remains, Necrot, Haunt, and more to be announced, with a wide array of craft breweries set to fill the joint with high quality suds.
TRAPPIST Live:
12/01-02/2018 The Wiltern – Los Angeles, CA @ Decibel Beer & Metal Fest Los Angeles [info]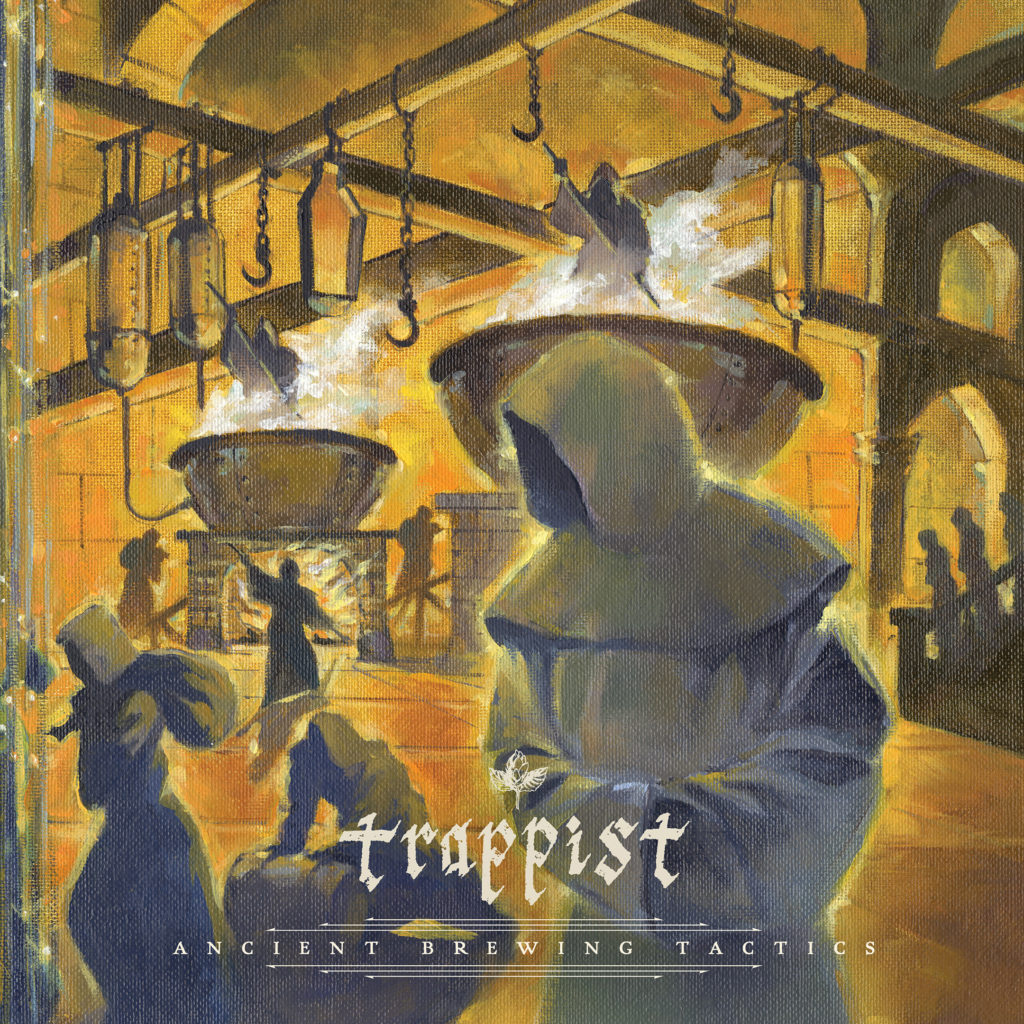 https://www.facebook.com/Trappist-343063286087830
https://www.instagram.com/trappist_la
http://trappist.storenvy.com
http://www.relapse.com
http://www.relapserecords.bandcamp.com
http://www.facebook.com/RelapseRecords
http://www.twitter.com/RelapseRecords
https://www.instagram.com/relapserecords