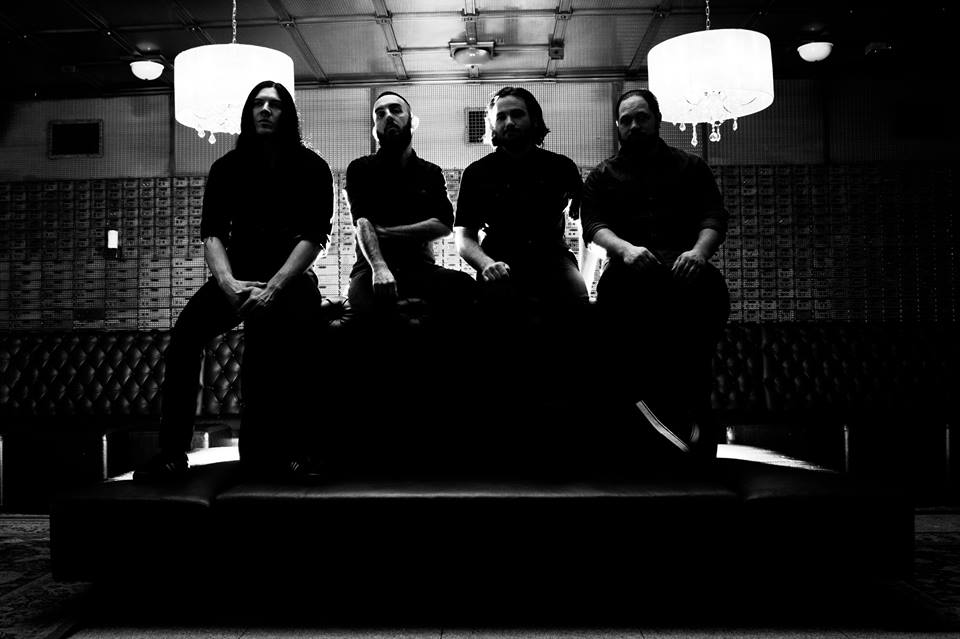 This Saturday, Chicago-based atmospheric metal collective VARAHA will release their self-titled debut EP. In advance of its release, Invisible Oranges is streaming the three tracks in full, issuing of the stunning offering, "Chicago's biggest slow, pretty, and morose metal export is probably Novembers Doom, but by week's end they'll have competition. VARAHA also carry the torch of the Peaceville Three, blending gothic rock, and slow death metal, but their approach skews atmospheric and subtle. Guitarist and vocalist Fabio Brienza, a veteran of Italian alt rock outfit Klimt 1918 predecessors Another Day, isn't afraid to let his guitar lines sparkle while the rhythm section pounds, but neither is he unwilling to gun it, as on the finale of 'Ghost.'"
Read more, alongside a stream of the record, at THIS LOCATION.
Recorded by Nick Morgan and Mike Lust (Urge Overkill, Russian Circles, William Elliott Whitmore, Child Bite) and mixed and mastered by Adam K. Stilson (Airiel, Car Seat Headrest, Ritual Howls, Pink Frost, Radar Eyes) at Decade Music Studios, the three tracks comprising the EP includes guest appearances by Bruce Lamont (Yakuza, Corrections House, Brain Tentacles et al) on saxophone and Josie Boyer (Round Rock Symphony Orchestra) on cello.
Varaha will be released digitally via the band's official Bandcamp page on December 16th, 2016 with a CD edition to follow in the coming months.
VARAHA — named in honor of the boar manifestation of Indian god Vishnu who lifts the earth from underneath the ocean — plays a dynamic brand of dark and somber doom/dark rock inspired metal. The band's palette is wide and varies from monolithic, heavily distorted guitars to elegiac and nostalgic arrangements. Overall, their music is a cinematic dance between heavy riffing counterpointed by omnipresent melodies, as well as droned parts of despair, and evocative clean guitar arrangements.
VARAHA will bring their hymns to the stage later for a special show supporting Amorphis next March with additional live dates to be announced soon.
VARAHA:
3/26/2017 Reggie's – Chicago, IL w/ Amorphis, Swallow The Sun, Earthen [tickets]
VARAHA is:
Fabio Brienza – vocals, guitars
Joel Hollis – guitars
Bryan Gold – bass
David Swanson – drums
http://www.varahaband.com
http://www.varaha.bandcamp.com
http://www.facebook/varahachicago