As the self-titled debut LP from Portland, Oregon grindcore patrol TRANSIENT nears its release in just over two weeks — hitting the streets via Six Weeks Records on September 10th — today Pitchfork releases a new single from the raging beast that is Transient. Fully showcasing this neckbreaking act's mauling capabilities, "Positivism" begins removing heads right from the start with a slow-motion buildup that immediately gets your blood boiling. Mid-song the mangled riffs and grinding blasts cross paths take a double-speed approach, and the lyrical disdain is unleashed through a ravenous upheaval of strained vocal rage, urging the listener to lay waste to anything in reach.
Endure TRANSIENT's hateful "Positivism" at Pitchfork now RIGHT HERE.
Also check out the track "False Philanthropy" at Cvlt Nation HERE.
While TRANSIENT is hard at work booking a full US Fall tour in support of the album, the band is already confirmed to play this year's three-day Southwest Terror Fest with Kylesa, Godhunter, Sacred Reich, Landmine Marathon and countless more on October 10th, 11th and 12th in Tucson, Arizona. They'll also take part in the two-day celebration of Six Weeks Records' twentieth anniversary alongside Magrudergrind, Coke Bust, P.L.F., Slight Slappers, Capitali$t Casualties and a ton more on November 8th and 9th in Oakland, California. Additional tour updates will follow shortly.
Comprised of members of other current acts Shitty Weekend, Murmurs, Black Hole Of Calcutta, Landmine Marathon and more, TRANSIENT recorded their self-titled debut LP at Soundhouse Studio with Brandon Fitzsimons (Wormwood), resulting in caustic, earthmoving, punk-fueld grind attack, carrying out sixteen acts of abrasive and enraged socio-political angst in just over twenty minutes.
TRANSIENT Live:
10/10-12/2013 The Rock – Tucson, AZ @ Southwest Terror Fest [info]
11/08-09/2013 Oakland Metro – Oakland, CA @ Six Weeks Records 20th Anniversary [info]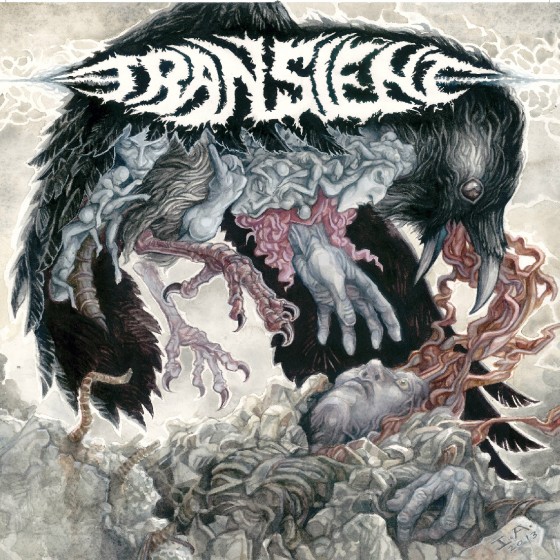 http://www.transientbrutality.com
http://transientbrutality.bandcamp.com
http://www.facebook.com/transientbrutality