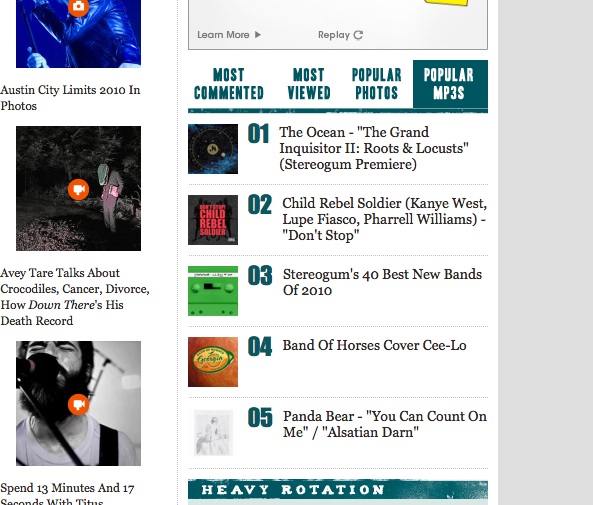 THE OCEAN's "The Grand Inquisitor II – Roots & Locusts," which premiered via Stereogum.com last week is currently the most listened to MP3 on the high-traffic website, beating out Child Rebel Soldier's (featuring Kanye West, Lupe Fiasco and Pharrell Williams) "Don't Stop."
"The Grand Inquisitor II – Roots & Locusts," the fifth track from Anthropocentric, the upcoming full-length from German progressive/atmospheric metal enigmas THE OCEAN. Set for a North American release on November 9 via Metal Blade Records, Anthropocentric serves as part two of the concept explored on the band's well-received Heliocentric long player, released this past spring.
The concept at the base of both offerings is a critique of Christianity from varying philosophical and personal perspectives. Both records were recorded in the mountainous isolation of La Chaux-de-Fonds, Switzerland, the highest elevated city in Europe, and recorded and mixed by their house sound engineer Julien Fehlmann.
To check out "The Grand Inquisitor II – Roots & Locusts," point your browser HERE
http://www.theoceancollective.com/heliocentric
http://www.metalblade.com/theocean
http://www.facebook.com/theoceancollective
http://www.myspace.com/theoceancollective
http://twitter.com/OceanCollective
http://www.youtube.com/theoceancollective
http://www.metalblade.com
http://www.metalblade.tv