On the heels of three long months of touring (North America, Asia, Russia) in support of their latest album, Pelagial, THE OCEAN, in collaboration with Noisey, have launched the entire "China" chapter of their highly anticipated Collective Oblivion triple DVD!
Click HERE to view the 30-minute chapter!
THE OCEAN main man Robin Staps comments: "I can't believe that this is finally… finished. We all kind of lost hope along the way, as the project totally grew out of proportion over the last 2 years. Originally we only wanted to film one single show, and by June 2012 we were sitting on top of a pile of 28 terabytes of data filmed across the globe during 2 full years. Countless live shows, interviews, crazy parties on Russian trains and funny moments in Chinese pharmacies. But then the worst part began: editing, choosing, compiling, structuring, which took another year. Now it's done, for real! And I can safely say that you will be hard-pressed to find any other band DVD that is equally extensive, hilarious, profound and compelling, as this one. Everything you ever wanted to know about this band, from the early days until now… the answer is here! And a lot of things you didn't wanna know as well…"
Collective Oblivion is something the band has been teasing for quite a while. Fans saw a glimpse of what sort of content would be on this release in the form of tour updates on YouTube, including: Russia 2012 video blog, The Ocean in China, The Ocean North American tour blog 2011, and more. Finally, fans will be able to order this thorough and expansive look at THE OCEAN's career and touring experiences, including the Heliocentric record release show with an extended lineup of 13 musicians on stage; as well as a special performance at the museum for musical instruments in Berlin, and much, much more!
Collective Oblivion includes:
– Multiple camera shots of three full live concerts with a total of 21 individual song performances
– 130 minutes of THE OCEAN history, as told by band members, past and present
– 175 minutes of tour documentaries and live footage filmed in North America, Asia, Russia, Australia, and Europe
– Total run time of 500 minutes!
Collective Oblivion comes in a hardcover/book-style packaging with brass-foil print. The book contains 3 DVDs and a +30 pages booklet, with loads of photos, tour diaries and writings by band members and by director Alex Kraudelt, who dedicated 2 and a half years of his life to traveling with THE OCEAN around the globe. Collective Oblivion is the end result of this long odyssey, which produced a total of 28 terabyte of video data for editing.
View the trailer for Collective Oblivion and pre-order your copy now at www.metalblade.com/theocean.
Also, THE OCEAN will be on tour throughout Europe October-November. The complete list of dates can be found below, and on facebook.com/theoceancollective.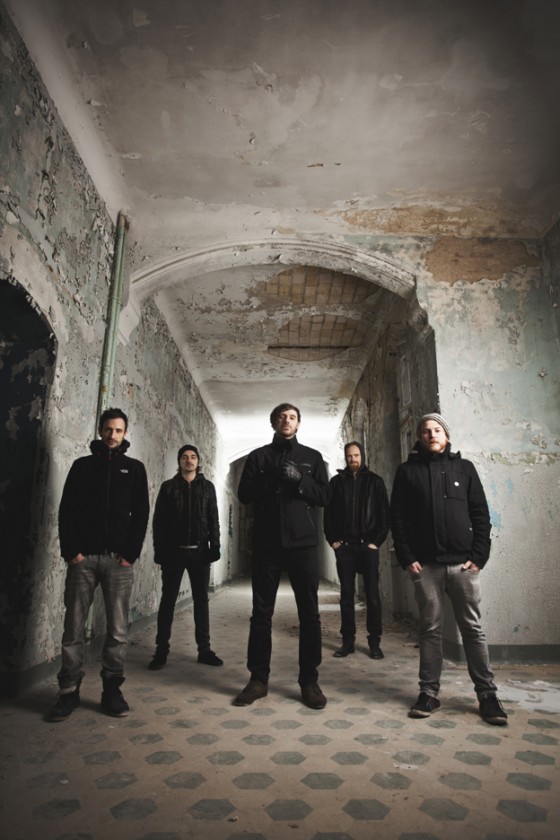 http://theoceancollective.com/pelagial/
http://www.facebook.com/theoceancollective
https://twitter.com/OceanCollective
http://www.youtube.com/theoceancollective