New York/Portland instrumental duo, INSECT ARK, is pleased to unveil the visual accompaniment to the track "Skin Walker." The tune comes by way of their Marrow Hymns full-length, issued February 23rd via Profound Lore.
The band's European tour, set to begin next month, will commence at Roadburn. In celebration of their performance, the influential Dutch festival is hosting the "Skin Walker" clip.
View the black and white performance video, directed by Stanya Kahn, at THIS LOCATION or below.
An alluring fusion of horror-film soundtracks, psychedelic doom, and atmospheric noise, Marrow Hymns is now available on CD, LP, and digital formats. For physical orders, point your browser HERE. European customers can order the LP HERE. The vinyl edition is limited to 600 units on four different color variants. The digital edition can be purchased via Bandcamp HERE and iTunes HERE.
Comprised of Dana Schechter (M. Gira's Angels Of Light, Wrekmeister Harmonies, Zeal & Ardor, Gnaw) and Ashley Spungin (Taurus, Purple Rhinestone Eagle, Negative Queen), INSECT ARK's intensely visual music weaves interludes of fragile beauty with crushing passages of swirling doom, spinning like a backwards fever dream. Marrow Hymns is INSECT ARK's first release written and recorded as a duo; it is the follow up to 2015's critically acclaimed album, Portal/Well.
Prior to their European journey, INSECT ARK will play a special record release show in Brooklyn, New York on April 15th supporting electronic no wave artist Martin Rev (Suicide) and Wolf Eyes. See all confirmed dates below.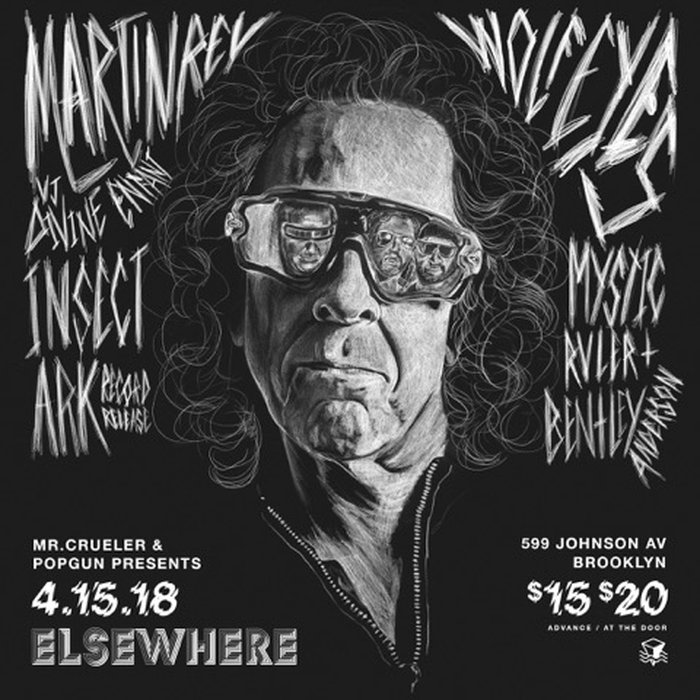 INSECT ARK:
4/15/2018 Elsewhere – Brooklyn, NY Record Release Show w/ Martin Rev & Wolf Eyes, Mystic Ruler, Bentley Anderson, Divine Enfant [info]
4/19/2018 Roadburn Festival – Tilburg, NL
4/28/2018 Nya Perspektiv – VästerÃ¥s, SE
5/05/2018 Doornroosje Festival – Nijmegen, NL w/ Gnod
5/06/2018 Magazin – Brussels, BE w/ Gnod
5/08/2018 La Malterie – Lille, FR w/ Gnod
5/10/2018 BD's – Utrecht, NL w/ Gnod
5/11/2018 4AD – Diskmuide, BE w/ Gnod
5/12/2018 Espace B – Paris, FR w/ Gnod
5/13/2018 Moth Club – London, UK w/ Gnod
5/15/2018 Azyl – Liberec, CZ
5/16/2018 007 – Prague, CZ
5/17/2018 Fuga – Bratislava, SK
5/18/2018 T-Klub – Roznov pod Radhostem, CZ
5/19/2018 Soulkostel – Broumov, CZ
5/20/2018 Akko – Leipzig, DE
5/23/2018 Schokoladen – Berlin, DE
Residing on opposite coasts, the two halves of the INSECT ARK whole – comprised of Schechter (bass, lap steel guitar, synthesizers) and Ashley Spungin (drums, synthesisers) – converged to record the album with engineer Ethan Donaldson at Mozart St Studios in Brooklyn, New York over the course of eighteen months.
Overdubs and further writing/arrangements were done after Spungin's return to Portland in the isolation of Schechter's home studio. The sense of distance and vast emptiness remained intact in the songs, built out over many long nights. Marrow Hymns' song themes of displacement, loss, and isolation are personal journals of that time period, as both members found themselves simultaneously experiencing existential crises. However, the album also tells a story of strength and determination, made from the marrow of these two women, a song for all things that struggle to survive.
Creating a soundtrack to the human psyche's underbelly, INSECT ARK's psychedelic doom weaves a brooding, textural landscape, a starless night spiked with light and ash. The duo braids together delay-drenched lapsteel, drums, distorted bass and synths to create a sonic mural, both uncomfortably intimate and icy cold. For fans of: Earth, Tangerine Dream, Oranssi Pazuzu, Swans et al.
Formed in late 2011, INSECT ARK began in New York City as the one-woman solo project of Dana Schechter). Portland-based drummer and analog electronics builder Ashley Spungin joined in 2015 during the touring for Portal/Well. Both women have roots firmly in making work with no borders – they are DIY makers, multi-instrumentalists, gearheads, and visual artists.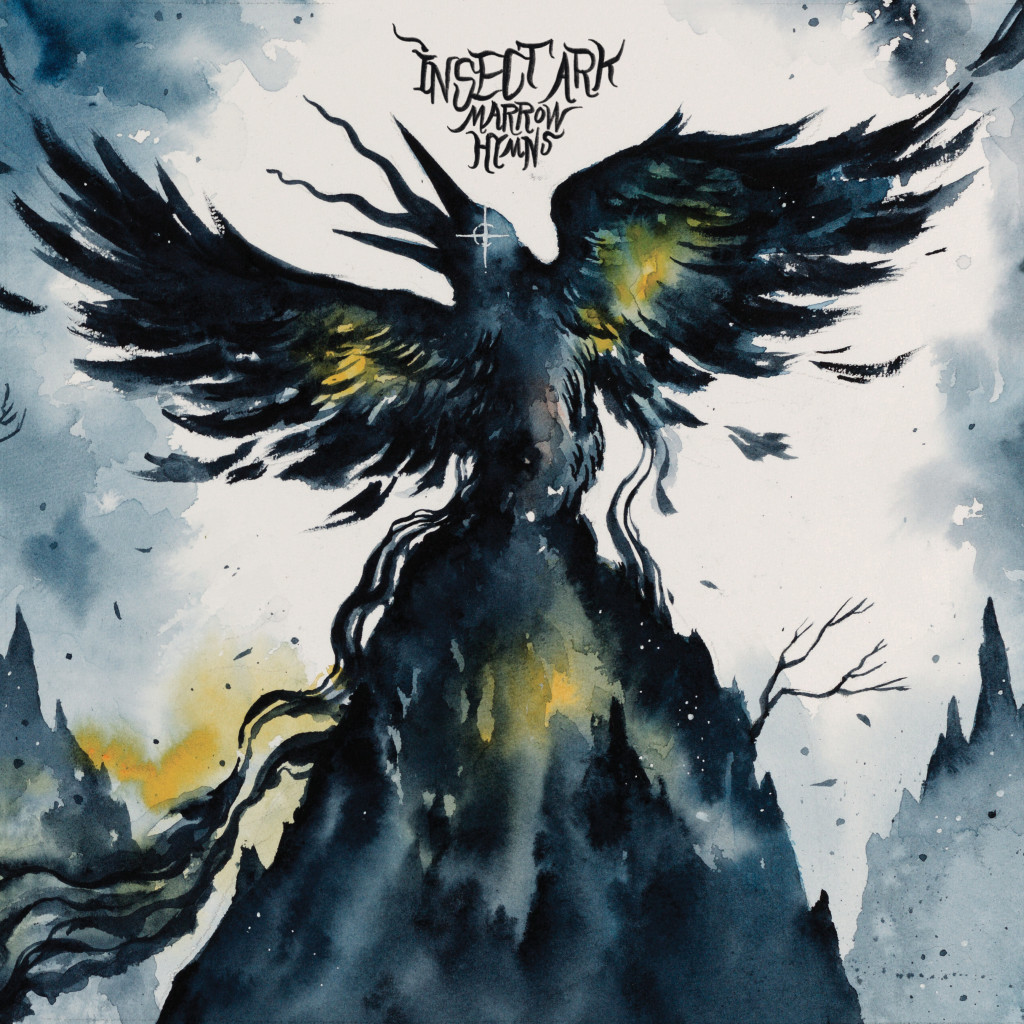 http://www.insectark.com
http://www.facebook.com/InsectArk
http://www.insectark.bandcamp.com
http://www.profoundlorerecords.com
http://www.facebook.com/profoundlorerecords
http://www.profoundlorerecords.bandcamp.com