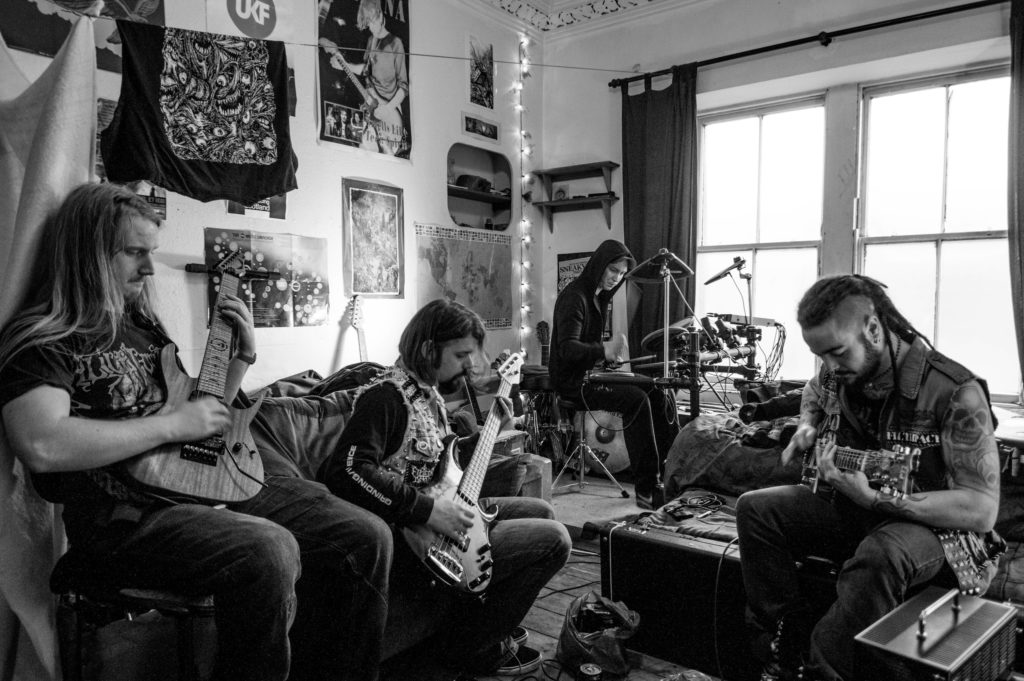 Edinburgh, Scotland-based blackened grind/metal faction SCUMPULSE has issued a short promo video advancing the release of their Rotten debut album through Gore House Productions later this month. While the band delivers a beheading style of brutally precise metal, the video presents the members in their raw identity.
See the new SCUMPULSE promo video HERE.
Also see the band's previously-released official video for "Alba Gu Brà th" at Metal Injection at THIS LOCATION.
Rotten will see release through Gore House Productions on CD and digital formats on February 23rd; preorders are now available HERE. Watch for additional audio samples and more to be issued ahead of the record's release.
SCUMPULSE will also devastate audiences across Europe in support of Rotten, having this week signed with Eradication Booking Agency for their UK/Euro bookings. The band announces several new bursts of live dates for the coming weeks including an album release show the day of Rotten's release, Funeral Fest, a trio of tour dates supporting Ancst, and more, with many more tour dates in the planning stages, including a European Summer tour.
SCUMPULSE Tour Dates:
2/09/2018 Opium – Edinburgh, UK
2/10/2018 Monty's – Dunfermline, UK
2/23/2018 Banshee Labyrinth – Edinburgh, UK *Rotten release show
3/03/2018 Funeral Fest – Barrow, UK
3/24/2018 Opium – Edinburgh, UK
3/25/2018 Aatma – Manchester, UK w/ Ancst
3/26/2018 The Gryphon – Bristol, UK w/ Ancst
3/27/2018 The Black Heart – London, UK w/ Ancst
Founded in 2013, Edinburgh-based SCUMPULSE follows a previously-released EP and single with one of the most anticipated albums to hail from the Gore House compound. Their debut album, Rotten, delivers eight punishing tracks of perfectly blended crusty, blackened metallic grindcore. Eight tracks align into a savage, thirty-eight-minute assault, bridging influences from Darkthrone and Impaled Nazarene to Carcass and Exhumed. Rotten was recorded between Black Cave Recordings, Chamber Studios, and s9fifty, and mixed/mastered by Andrew Rankine, and completed with artwork by Kasper "Sandullos" Povlsen. Rotten is a debut you do not want to miss.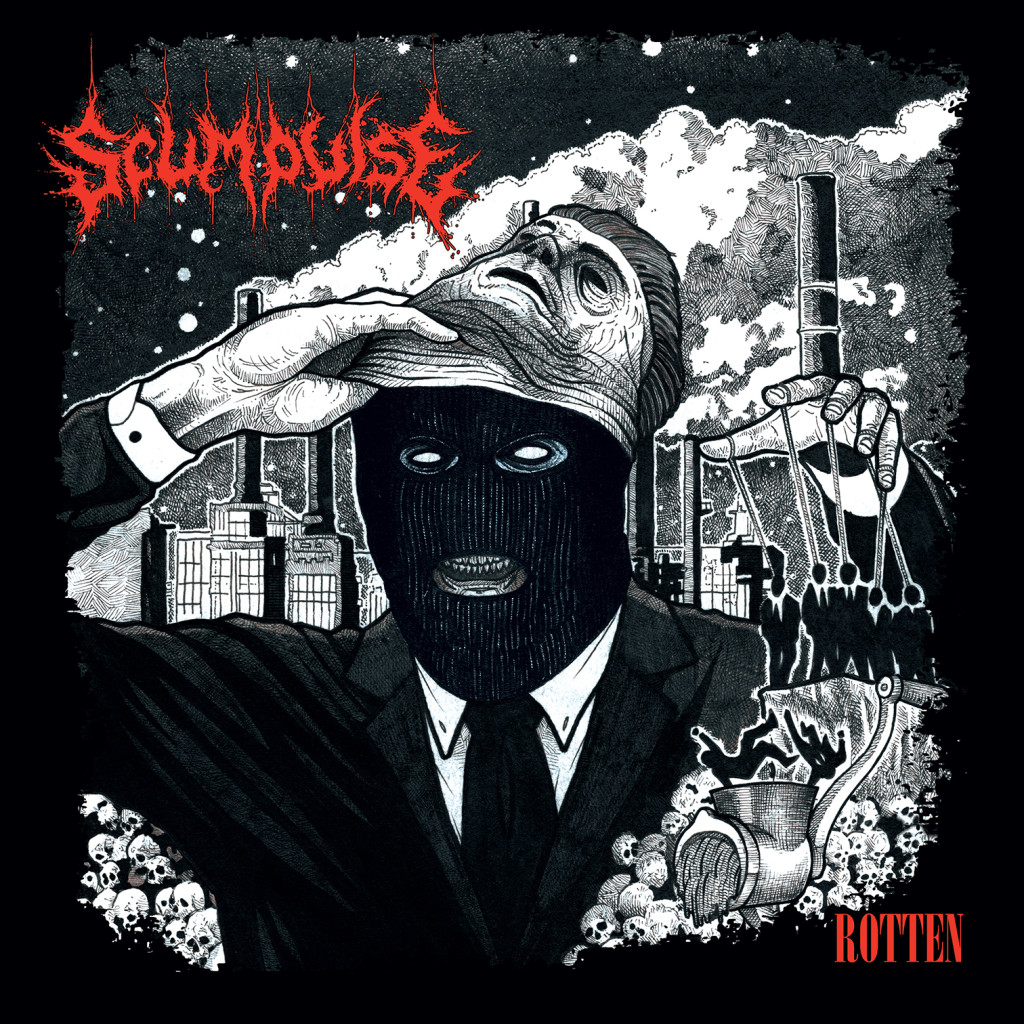 http://www.scumpulse.co.uk
http://www.facebook.com/scumpulse
http://www.youtube.com/scumpulse
http://www.twitter.com/scumpulse
http://www.scumpulse.bandcamp.com
https://www.instagram.com/scumpulse
http://www.gorehouseproductions.com
https://gorehouseproductions.bandcamp.com
https://www.facebook.com/GoreHouseProductionsOfficial